5 Letter Words Starting with RHY – Wordle Guides
It's easier than it looks!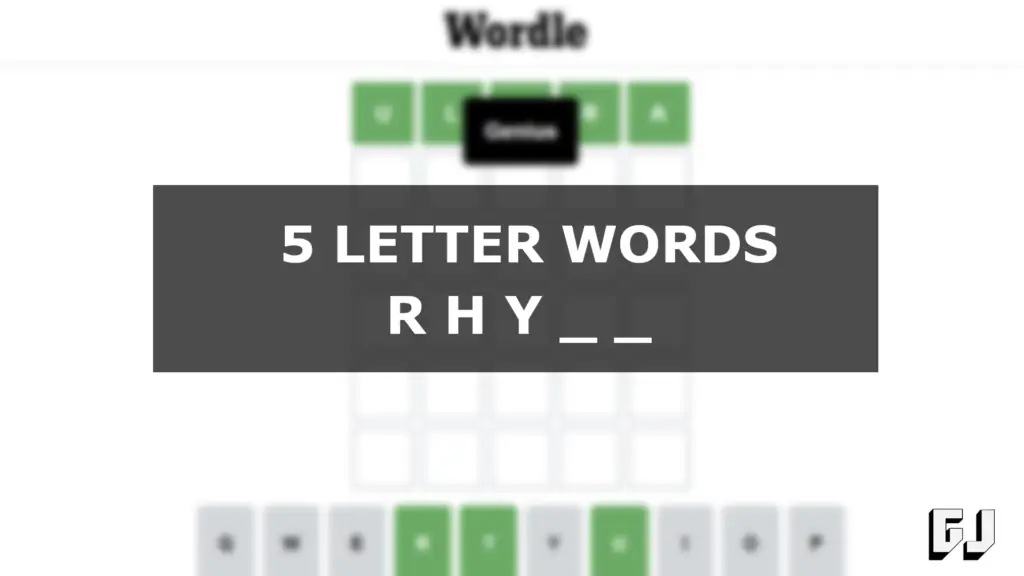 On the surface, figuring out a 5 letter word starting with RHY doesn't seem too big a challenge. You're already over halfway there to your Wordle, after all. Given that you've found yourself here, though, chances are you've come to the realization that it's a more difficult daily word than meets the eye.
We've collected every 5 letter word starting with RHY with the assistance of our Wordle helper tool. That, combined with our Wordle section is enough to get you through even the hardest of Wordles. If you ever find yourself stuck on a word again, we're bound to have the resources you need to figure it out.
5 Letter Words Starting with RHY
There are only three 5 letter words starting with RHY. That might come as a bit of a surprise, but it makes your job a whole lot easier, so it's a welcome one. You've probably already guessed the word rhyme, but these other two RHY words are far less common. Chances are you've never even heard of them – we hadn't until now.
That's it! One of those three words is the answer to your daily Wordle. It's up to you to figure out which one, though. If you're struggling, remember to check out our Wordle helper tool and Wordle section. No matter how difficult a particular Wordle might be, we've got the tools that enable you to solve them.