5 Letter Words Ending With SY – Wordle Guides
We've got a few suggestions to offer.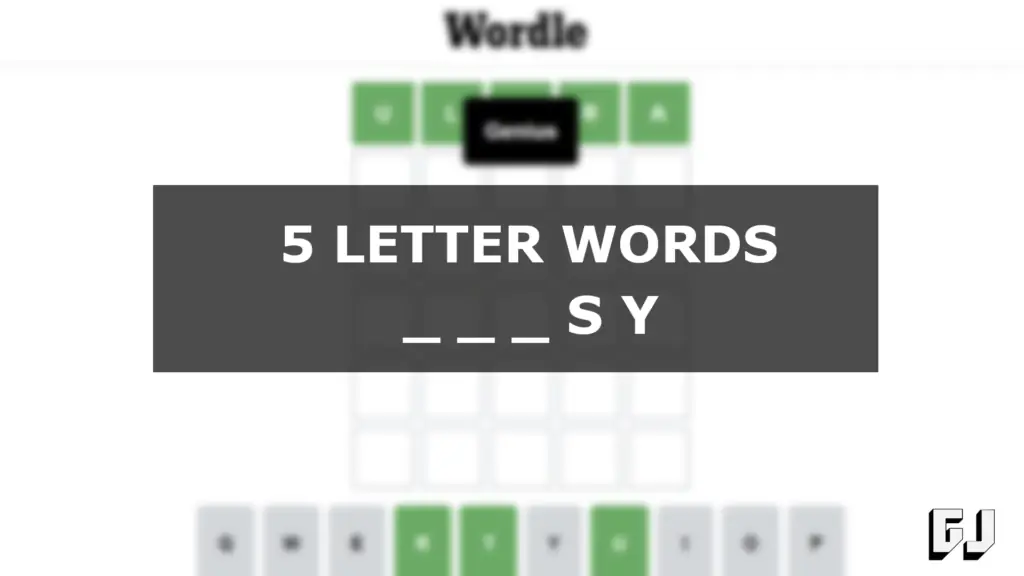 Words that end in SY are some of my favorites, personally. You're pretty much guaranteed to get something that sounds fun or like something a kid would say. "Mimsy" springs to mind, for instance. I don't even know what mimsy means, but it sounds funny.
If you're on the hunt for funny-sounding words for your daily Wordle, we've got a few suggestions to offer. Here's a list of words that end in SY.
5 Letter Words Ending With SY
When you're only working with two letters at the end of the word, you've likely got a long way to go. There are quite a few five-letter words ending in SY, some of which, much like mimsy, barely sound like real words. Take a look at our list and see if you can find some inspiration for your next guess.
Words Ending With SY
gawsy
tipsy
tansy
mimsy
tossy
sudsy
fubsy
tousy
goosy
mossy
wussy
towsy
fussy
eensy
birsy
sissy
artsy
antsy
newsy
messy
mopsy
bassy
gorsy
bitsy
gussy
mousy
daisy
bousy
palsy
grisy
copsy
mumsy
brosy
gutsy
missy
sassy
mussy
nutsy
boysy
lassy
popsy
horsy
potsy
karsy
pudsy
lossy
poesy
kissy
Here's a good rule of thumb: if you've got a word ending in SY, try to think of words that can be finagled into adjectives. Does someone have guts? Then they're gutsy! If you want an idea for an opening word, try antsy. Words with A and S make for good opening moves. Keep a look out for the latest wordle answer and stay ahead of every challenge!
If you've got some other words you need a hint on, check out our Wordle section. Or, if you need something a little more specific, pay a visit to our handy-dandy Wordle Helper utility to keep track of possible words you can try.