5 Letter Words Ending with NCH – Wordle Guides
One of Wordle's tricker letter combinations.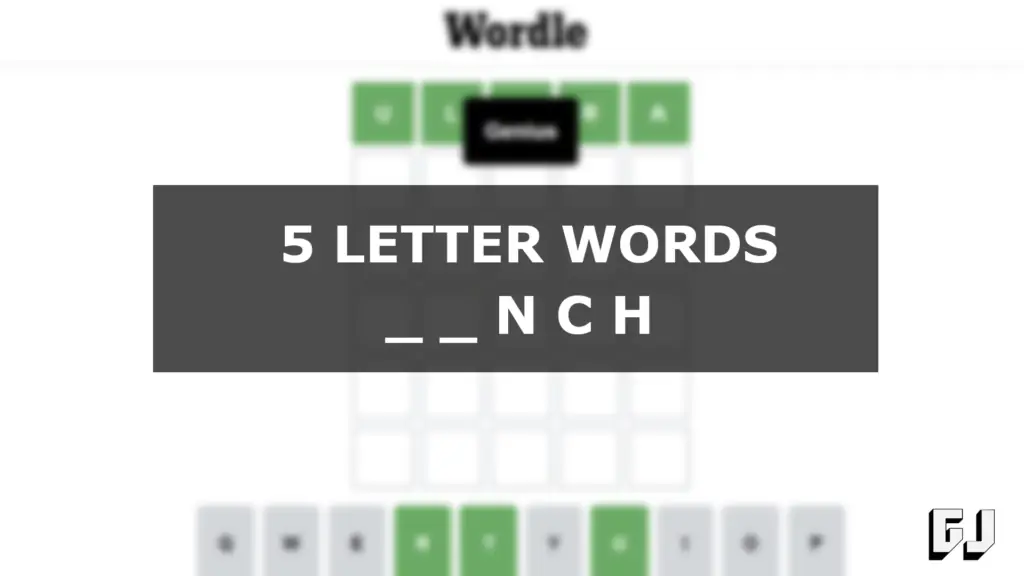 5 letter words ending with NCH are a lot more common than you might think. On first glance, that combination of letters looks weird and odd – hence why so many people struggle with it in Wordle. When you think about it, though, you'll come to the realization that it's actually a super common combination of letters.
Those two things are a combination from hell in Wordle. That's why we've put together this list of every 5 letter word ending with NCH. This guide, combined with our Wordle helper tool and Wordle section should be enough to see you through this particularly difficult Wordle challenge.
5 Letter Words Ending with NCH
There is a hell of a lot of 5 letter words ending with NCH. Far more than most people would expect. It's a weird-looking letter combination, but when you actually think about it, you'll realize just how commonly used that "ench" sound is.
ranch
synch
tench
wench
ganch
finch
winch
hench
dunch
hunch
bunch
runch
conch
cinch
kench
munch
lanch
linch
punch
ginch
gonch
bench
pinch
lynch
dench
hanch
lunch
If you were struggling to come up with some 5 letter words ending with NCH, hopefully, this guide has helped. There are a lot of words here, though, so don't be too hard on yourself if you need an extra bit of help from our Wordle helper tool. What's more, our Wordle section and daily Wordle guide will walk you through whatever Wordle you could possibly think of. Whether it's words ending with NCH, or any other combination of letters, chances are we've covered it. With Gamer Journalist, you'll never lose a Wordle again.