WWE 2K23 MyFaction: All Features and How Card System Works
Prepare to build the ultimate faction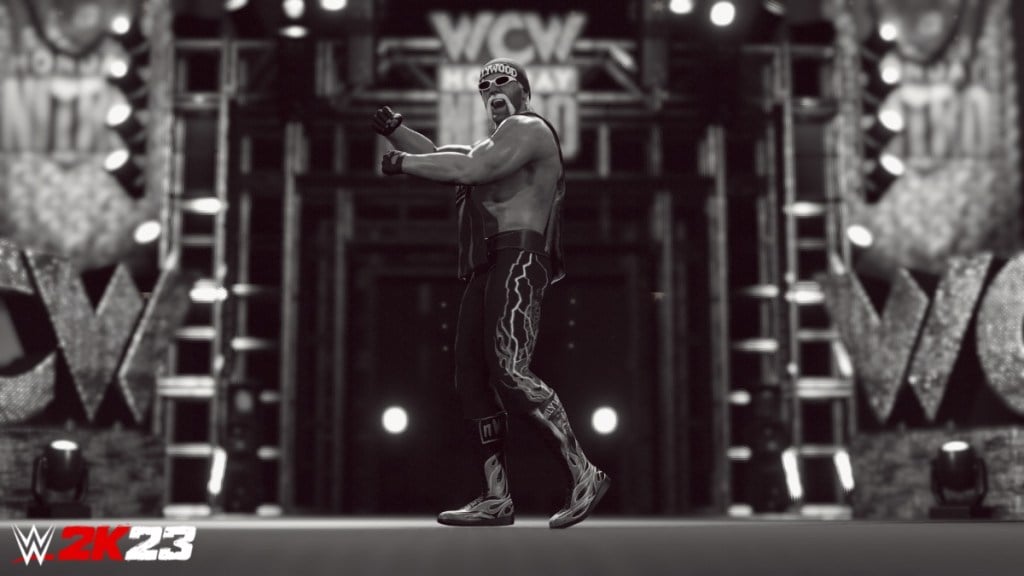 WWE 2K22, featured the debut of MyFaction, essentially a WWE-themed version of the MyTeam mode featured in the NBA2K series. Players would collect cards of wrestlers and use them to compete against opposing AI-controlled wrestler teams. Despite criticism from fans, the mode will return once again in WWE 2K23 and will feature online play this time. In this guide, we'll tell you all about the new features in this version of the mode.
WWE 2K23 MyFaction: All Features and How Card System Works
MyFaction allows players to create their own factions of wrestlers made up of current and past WWE superstars. It returns in WWE 2K23 with new features. One of those new features is online play. You'll now be able to compete against other players and their factions by selecting the Online Quick Play option. If you're a fan of single-player content, then you can enjoy the Live Events option. This will allow players to sign up and play through different match types and challenges in order to unlock rewards. These matches will be against the AI.
The MyFaction cards in WWE 2K23 have more detail to them in terms of design. This year, they look more vibrant and colorful compared to WWE 2K22. Cards now display fighting styles on the front and details about when and how the card was acquired on the back. With each card you collect, a new superstar is added to your collection. Sometimes these are people already on the roster. Other times you may unlock a character exclusive to the mode.
This caused controversy last year as characters previously available in WWE games were now locked behind a mode that many players didn't want to play. In WWE 2K23, things still haven't changed and this exclusivity is now being used to sell the mode. It was recently announced that "The Miz 2011" would be a MyFaction exclusive character when last year, he was a part of the WWE 2K22 roster. Developers have claimed there is an issue preventing MyFaction characters from being used outside the mode but that still hasn't made fans happy.
With MyFaction returning in WWE 2K23, it's clear that 2K sees the mode as something worth investing resources into despite the fan backlash. It will be interesting to see how it evolves in the future.
---
We hope you enjoyed our guide on WWE 2K23. Please check out Gamer Journalist on Facebook to join the discussion and keep up to date with our content. You may also want to check out our guide on all the championships in WWE 2K23.
About the author