Wolcen: Lords of Mayhem Game Services Timeout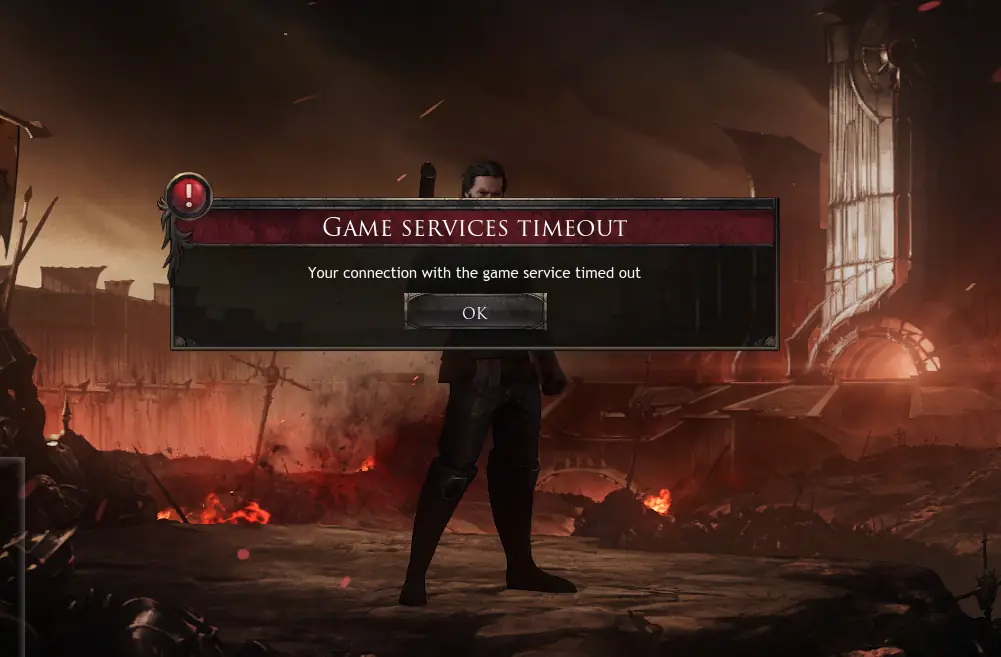 Wolcen: Lords of Mayhem released today, January 13th, 2020, at 12:00 PM EST. The game's popularity surged over the last few days in anticipation of the v1.0.0 release. As of now, Wolcen is sitting at around 62,000 concurrent players playing on Steam. A massive spike of playing hitting the servers all at once has caused some unexpected issues, though.
Wolcen: Lords of Mayhem Game Services Timeout
Users are getting hit with an error: Game Services Timeout – your connection with the game service timed out. Many players are unable to get into a game to start playing, which is causing an even bigger strain on the servers due to people constantly reconnecting.
Some possible solutions to this issue are to toggle between online and offline mode. This allows you to retry your connection and sometimes it will allow you to connect without interruption. Restarting the game has the same effect as well.
It's safe to say the independent Wolcen development team did not expect this kind of response on day one. They are completely aware of the issues and working on stabilizing the servers and making the game playable for everyone. The official Wolcen Twitter has been keeping players up to date with announcements.
Status update: servers and server capacities are currently being deployed and will be fully functionnal in a few hours. We're also preparing a hotfix for progression reset issues. We will push that hotfix in a few hours as well.

— WolcenGame (@WolcenGame) February 13, 2020
They are preparing some fixes to be deployed shortly and rolling out more servers to keep up with demand. Things will be sorted eventually, but let's hope the hype doesn't die out until then. The trailer that dropped yesterday made Wolcen look enticing to many players who previously deemed it a project with no future.
We are excited to get our hands on it once the server issues are ironed out. For now, stay tuned to the official Wolcen Twitter while they work things out.