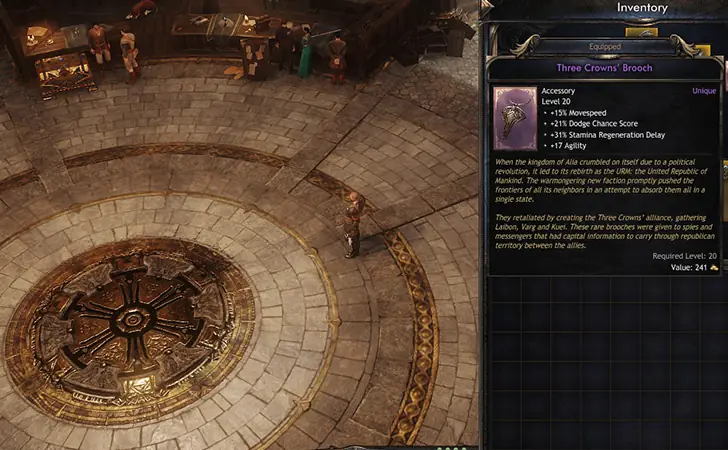 Wolcen: Lords of Mayhem contains several different rarity tiers of loot. The loot tiers currently in the game are common, magic, rare, legendary, and unique. We've compiled a list of all the Wolcen uniques out there that we have come across for your convenience.
Wolcen Unique Item List
Below you'll find a written list of all uniques along with some images so you can get an idea of the item attributes. This list may be missing a few, so if you come across any you can feel free to contact us and we'll add it in. We are trying to make a centralized area to reference them all.
Wolcen Unique Accessories
High Potency Neural Cord
Maelstrom
O'Maley's Lucky Belt
Sagarnaris
Seal of the Arbiter
Seven Sisters' Pact
Third
Three Crowns Brooch
Paradox
The Trial
Lex Filianis
Searing Reverie
Shadowcall
Wolcen Unique Weapons
7th Purifiers' Legion Archive
Chrono Cell
Edgy
Edict
Ency's Denial
Ivakin's Obsession
Quintet of Sundowns
Soul's Bane
The Apex
Vanity's Plea
Vulcain Steel Sword
Zapstick
Zephyron, Herald of Change
Goremaker, Shard of the Red Mountain
Legacy of the Willbreaker
Abolition Act
Regicide Mark III
Rigard's Hope
Prototype Deliverance V2
Driftwood Miracle
Shimmering Shadows
Sea Tamer
Shaham-Shahar
The Macksfesten Enneract
Dominion
Wolcen Unique Armor
Autarchic Secret
Frostweave Qullittuq
James's Tall Tale
Morbid Retribution
Purifier's Statement
The Figurehead
Feast of Cankers
Veiled Eclipse
Genesis
Argand's Hearth
Odelia's March
Agony
Bio-Flow Symbiosis
Beauty Eternal
Hakeresh Shelya'ar
Mournfall Treads
Gaalnazek