Wolcen Authentication Failed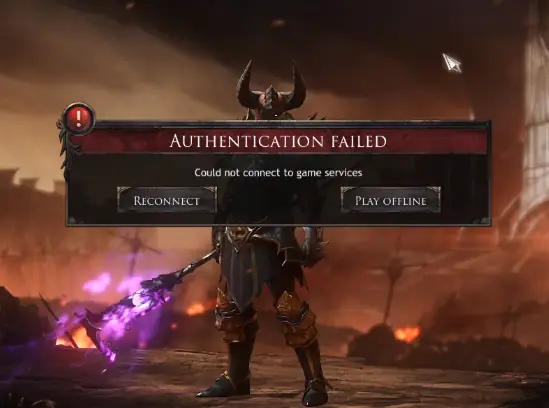 Wolcen: Lords of Mayhem launched last week and experienced some unexpected server issues. Unfortunately, their servers were knocked out on Friday and did not come back until Sunday mid-day. Today, users are experiencing a new kind of issue.
Wolcen Authentication Failed
Players are experiencing issues in creating games now and see "Authentication Failed: Could not connect to game services" errors when they try to make a game in online mode.
According to their Twitter, Wolcen is experiencing issues in the Asia Pacific region with game creation. Players have been reporting these issues from the United States as well, so it appears these issues are not just limited to Asia Pacific.
Although the Online servers came back yesterday during the evening(CET), we are currently investigating issues with game creation and server stability on the Asia Pacific servers. Our apologies for the inconvenience.

— WolcenGame (@WolcenGame) February 17, 2020
There are some tips that have worked for us to force a connection:
Switch to offline mode and then online mode and try again.
Restart your game and try to connect to online mode.
Restart Steam and try to connect to online mode.
Hopefully, these solutions work for you and you can get connected and enjoy some online play!