Will Legend of Zelda: Tears of the Kingdom Have Shrines?
Are shrines gone forever?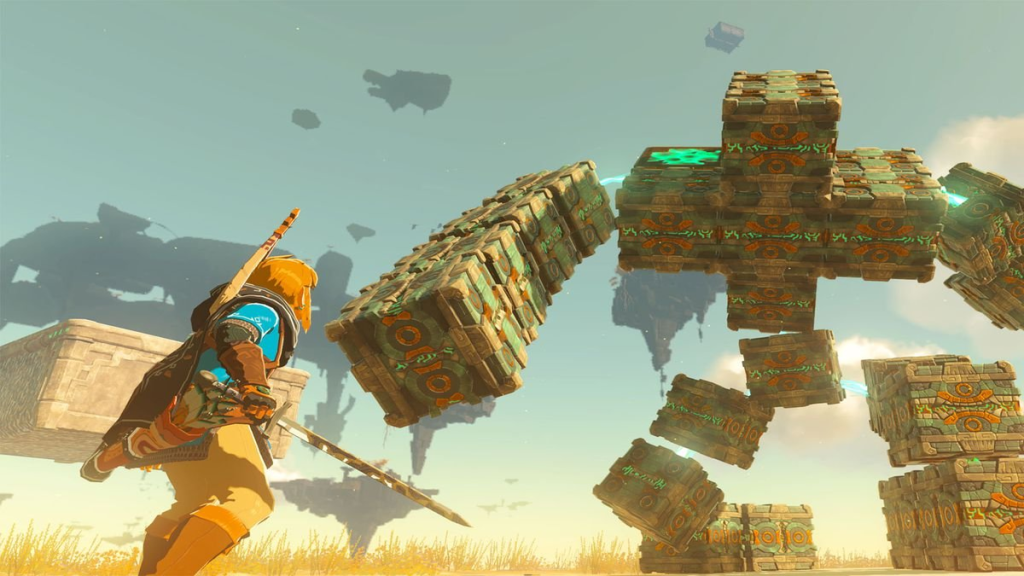 Do you guys remember all of the shrines that the Zelda franchise came out with? The game was known to have these immaculate looking shrines where you could use your new weapons to solve puzzles. Some of these shrines required a bit more thinking as the games became harder. In the last Zelda game, Breathe of the Wild, we were introduced to the Kayra Mah Shrine, where you'd have to navigate around giant boulders trying to smash into you. With how many shrines were added in Breathe of the Wild, we're wondering if Tears of the Kingdom will have shrines as well. Will Legend of Zelda Tears of the Kingdom have shrines? Let's find out!
Shrines in Legend of Zelda Tears of the Kingdom
In Breathe of the Wild there are about 120 shrines you can completely master. No, we're not joking. You have to complete 120 shrines if you want to max out all of your heart containers. If there's tons of shrines in the first game, we can almost certainly guarantee, that its sequel will have shrines. One would assume it should have shrines but after doing some research it seems that shrines are going to be left out of this game. Fans are guessing since there will be no shrines that we will have puzzles similar to Sky Island or dungeons that are interconnected. Why would a game, such as Breathe of the Wild, have so many shrines only to just get rid of them in the new game?
Where are the Shrines in Legend of Zelda Tears of the Kingdom
If you're looking for a giant conspiracy theory as to why the shrines are not seen in Tears of the Kingdom; you're going to want to sit down for this one. Fans have speculated that shrines were used as trials for Link to prove his worth. Now that Link has finally mastered the shrines and proved his worth there's no need for them. A question other plays had was "since shrines are no longer in the game, how will we teleport"? We're probably going to get another method of transportation so hopefully we get something cool. With all these questions it only makes us even more excited for the game to release.
---
For more information on Tears of the Kingdom be sure to follow Gamer Journalist on Facebook to join the discussion and keep up to date with our content. You might also like to check out or guides on How to Pre-Order Zelda Tears of the Kingdom or Everything Included in Legend of Zelda: Tears of the Kingdom Collector's Edition
About the author