Why is Warhammer 40k: Darktide Getting so Many Negative Reviews Lately?
Warhammer is being hammered down right now.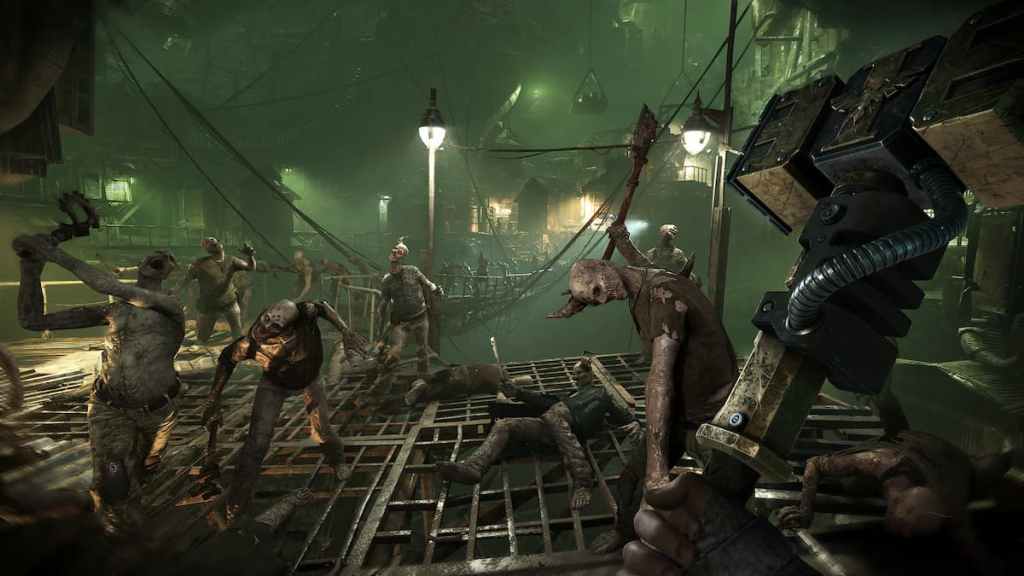 Warhammer 40K: Darktide was a long-awaited survival shooter that had tens of thousands of players hop in as soon as it launched. And it wasn't without reason. The game offers a lot of tightly packed coop action, unique enemies, and challenging bosses. However, this Left 4 Dead heir found itself in a pretty unfavored position when many bad reviews started coming in recently.
In this article, we will explore what made fans of Warhammer 40K: Darktide mad and whether the game can return to the fans' good side.
Related: Warhammer 40K: Darktide: All Weapon Stats, Explained
Players Dissatisfied with Warhammer 40K: Darktide
The summary of recent reviews on Steam for Warhammer 40K: Darktide is now "Mostly Negative" while the overall score is "Mixed" suggesting that players loved the game upon release but something made them change their minds in the meantime. That something seemingly is broken promises.
The most common thing players resented was that many things were left unfinished. There is no story, the crafting of weapons is missing, weapons level 70+ still aren't introduced to the game, and it doesn't have mission selection or interesting careers for characters. The criticism also came over the game's simplicity in general. A lot of weapons, maps, and processes lack versatility according to reviews.
Another huge thing that players commented negatively about was the in-game purchases. The reviews reflected on a poor reward system that didn't give much for completing tasks but instead directed players to buy equipment with real money.
The overall feeling I got when reading these reviews was that people got the impression that they were in a free-to-play mobile game that lives off of microtransactions and is leaning towards being pay-to-win. Players feel that the developers of Warhammer 40K: Darktide were focused more on creating and updating the in-game shop regularly instead of fixing and working on some core game issues.
There were also reports of crashes and different kinds of errors that dropped players from the game during a mission. As one of them mentioned, when this happens, it's neither easy nor quick to go back into a match with your friends.
Upon a closer look during the writing of this piece, I also noticed that quite a bit of negative reviews came from people that have 300+ or 400+ hours on Darktide. And that's more than a fair amount for a game barely 2 months old. This means that some of the hardcore fans are disappointed and that's never a good thing.
Whatever happens in the future, I think one thing is for certain – there is a great deal of work for the Darktide developers. In the end, maybe some of these things are being worked on at this moment and will soon be fixed. Only time will tell if Warhammer 40K: Darktide will surpass the popularity of Vermintide or not.
---
We hope you found this article informative and interesting. For more content on Warhammer 40K: Darktide read our article on how to get the Warhammer weapon or our piece on the best weapons in the game. Follow Gamer Journalist on Facebook and get more interesting insights into trending games.