Where is the Fourth Shrine in Zelda Tears of the Kingdom? Shrine 4 Location Shown
You'll need all the vitality you can get if you want to complete the Great Sky Island.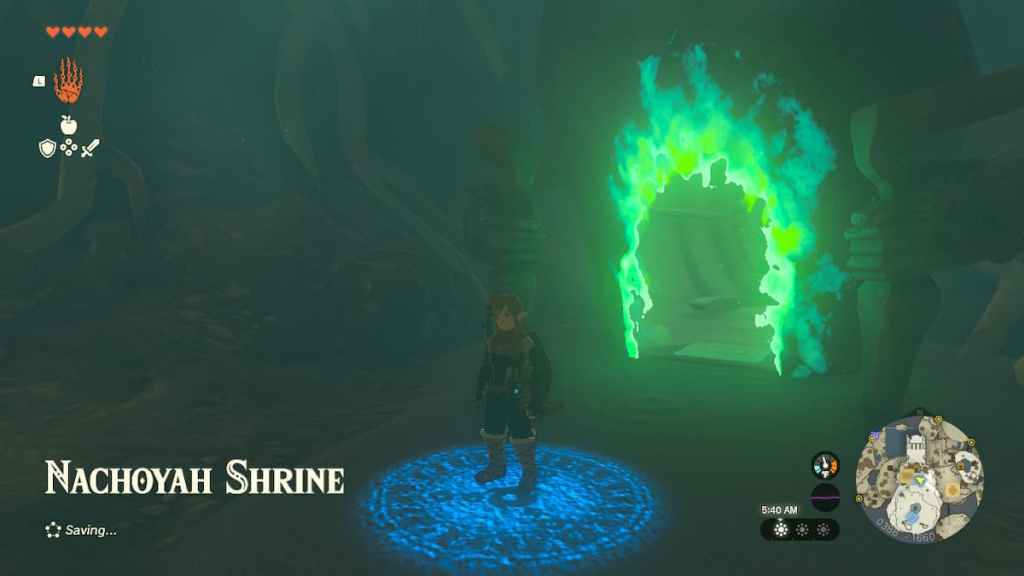 As players progress through the Great Sky Island, you'll be told about three shrines located here. These shrines will grant you brand new abilities to help you traverse the newfound lands above and below Hyrule. Once you complete all of these shrines and open the door to the Temple of Time your reward will be: another locked door. This door, which will essentially open up the rest of the world, will require you to increase your heart containers. This can be done in the temple thanks to a statue you can pray at. However, this statue requires that you have 4 Light of Blessings, and you receive one per completed shrine. Your ghostly friend Rauru will notify you that there is one more shrine for players to obtain the last blessing at. Leaving many fellow adventurers to wonder: where is the fourth shrine in Zelda Tears of the Kingdom.
Where is the Fourth Shrine in Zelda Tears of the Kingdom? Shrine 4 Location Shown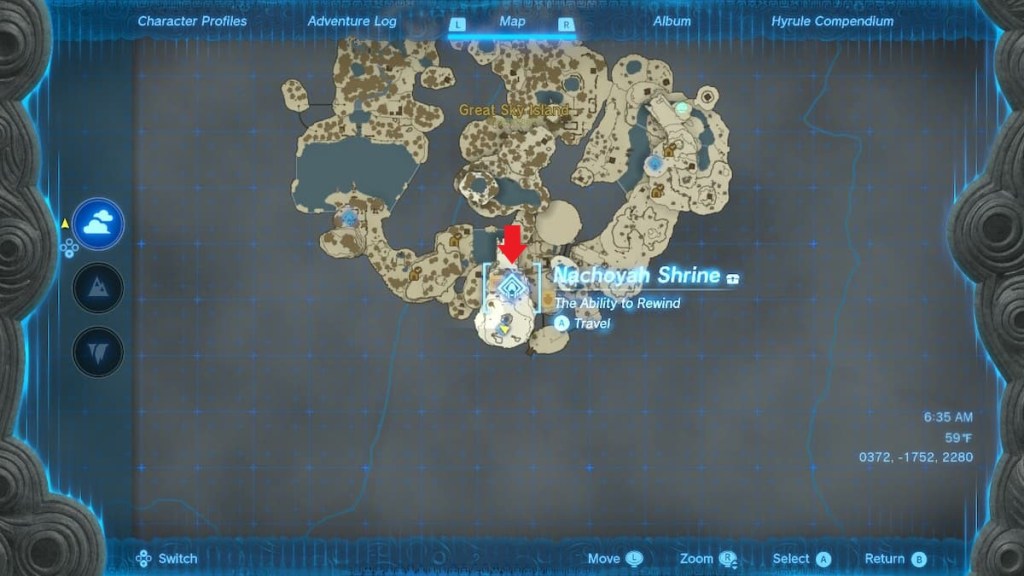 After conversing with Rauru, you'll also gain the ability to teleport to locations highlighted in blue on the map. These are mainly shrines for now, but other structures will be added as you progress. The only non-shrine area you can teleport to is the Room of Awakening. Which is conveniently right below the location of the fourth shrine. You'll have to complete the Room of Awakening puzzle in order to reach the shrine.
Related: How Many Koroks to Find in Tears of the Kingdom?
Make your way into the tunnel after completing the puzzle, and you'll find yourself in front of the fourth and last shrine on the Great Sky Island. This one is called the Nachoyah Shrine, and helps players get more accustomed to the ability to rewind, otherwise known as Recall. Completing this shrine will grant you the amount of blessings you need to increase your hearts containers. You'll be able to open the second door in the Temple of Time, and can now finally start your journey into Hyrule.
---
Want more gaming news on the latest and greatest titles? Follow our Facebook page and be sure to check out our other guides and articles, only on Gamer Journalist.
About the author