What is Hero's Hour?
Here's what the game is all about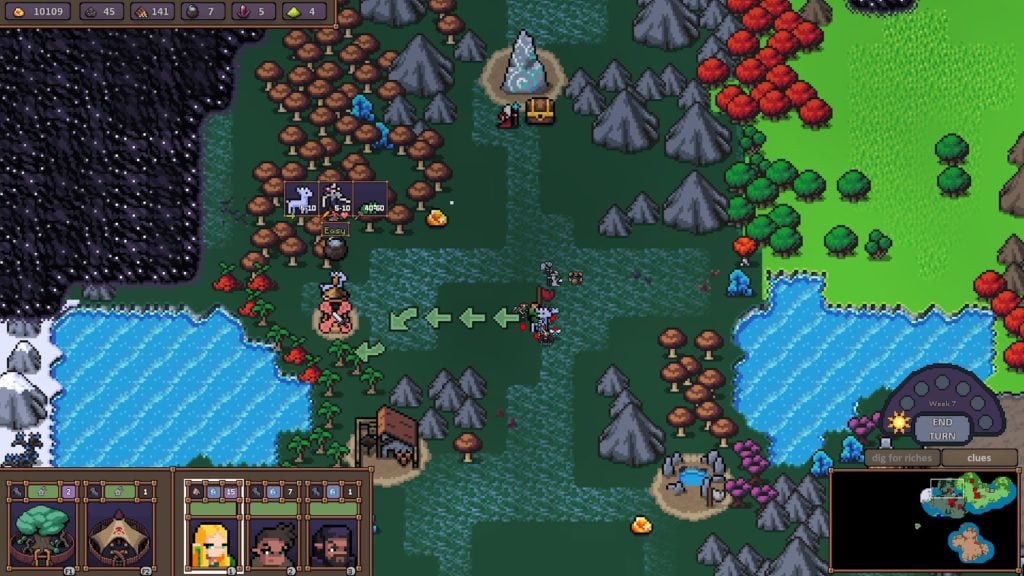 It's kind of heartwarming that no matter how much time passes, people still love the kinds of games that really helped PC gaming get its start as a viable gaming platform. I'm talking pixelated strategic adventures, whose humble appearances hide impressive gameplay depth. If you've been in the mood lately for such a game, then something new just came out this week that you might be interested in: Hero's Hour. So, what is Hero's Hour?
What is Hero's Hour?
Hero's Hour bills itself as a turn-based strategy RPG with real-time combat. If that sounds kind of contradictory, don't worry, it makes perfect sense in practice. See, the goal of the game is to lead both your hero character and his nation to greatness, which you do by exploring the world and leveling up your hero, as well as amassing and managing your army back on the homefront.
All of the exploration and development is turn-based, kind of like a grand strategy game, so you have plenty of time to hop back and forth between your priorities and give them the attention they need. When combat starts, though, it becomes a real-time strategy affair, with all of your characters/units moving on their own to fight, cast spells, capture enemy territory, and so on. You can give them individual orders, but they are capable of holding their own if you just want to watch.
Hero's Hour is also a procedurally-generated game. Every time you make a world, the whole thing will be created on the spot, and you won't know what's behind the veil of darkness until you look for yourself. To add to the variability, there are 11 different factions to take control of, each with its own special gimmicks, strengths, and weaknesses, as well as 22 different classes of hero character, giving you even more control over your protagonist. That's not even mentioning the sheer number of potential collectibles, spells, unit types, and buildings you have at your disposal to conquer the world.
You can play through the game by yourself, but there are also options for hot seat local multiplayer, as well as shared-screen co-op through Steam Remote Play Together. You can even co-op with an AI if your friends are all asleep.
If you want a deceptively deep strategy game to sink an afternoon (or three) into, Hero's Hour is definitely your cup of tea.