TypeShift Answers – Today's Solutions
A list of TypeShift answers and daily puzzle solutions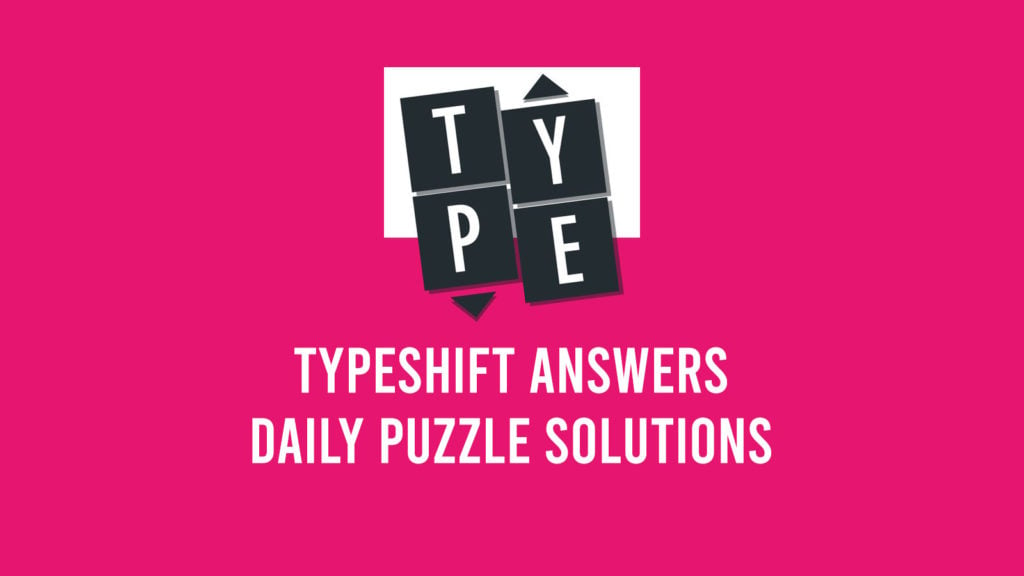 TypeShift is a mobile word puzzle game developed by Noodlecake Studios Inc. In this new and innovative word game, players can enjoy elements of anagrams, word search, and crossword puzzles combined into one. Players must shift columns of letters up and down to spell words until using each letter at least once. For players attempting the daily puzzle, we have a full list of TypeShift answers and today's solutions for you to double-check yourself.
Whether you're stuck or you need a little boost of confidence, we're here to help you out with today's Typeshift answers. You can also check the historical solutions if you missed a day and want to learn a few new words for your vocabulary.
TypeShift Answers
TypeShift Daily Puzzle Solutions
Today's puzzle solution for February 23, 2022, is FARTED, BUMMER, BLOATS, CUSSES.
TypeShift Vanilla Answers
LUNCH, MAYBE, AREAS
BROWN, AWFUL, POSTS
SPOKE, MAJOR, FILLS
QUICK, HOPES, SHORT
LACKS, GUIDE, CHAIN
TypeShift Strawberry Answers
VISTA, KIOSK, CAMEL, CASTE, CHOKE
LAUDS, LIONS, BUSTS, BROOK, USURP, DRUNK, WILTS, LAWNS
CARROT, BAYOUS, SALOON, BURROS, WANTON, SACRED, BUYOUT, CURSES, SUNSET, CACTUS, URCHIN, WALRUS
SALLY, LARKS, CORES, CELLS, WANTON, LURKS, CALLS, CODES, YORKS, CURES, CURLY, SOLAR
BARRENS, EARRING, BARBIES, BRAVADO, ENGULFS, SECRECY, EDIBLES, GARBLED, SEARING, BERRIES, SERRANO
TypeShift Tonic Answers
WINOS, DORKY, CONDO, FLUBS, SAXES
SYNCS, CRIMPS, HEIST, PROFS, NARCS
GLOBS, CLUNKS, DECAL, FESTS, HOMER
WHAMS, SETUP, TESTY, BANES, TANGY
CURVY, AMPED, STASH, BEEPS, FUNKY
STREWN, SLUICE, ORDEAL, SHIFTY, MUGGED
FLAMED, TISSUE, SHRIEK, IMPALE, SPINAL
RUBBED, GOLFER, SQUIRE, CANARY, GULPED
MINCES, GUYING, FACILE, TOOLED, SOURER
TRIBAL, MEDDLE, LIKEST, VACATE, MATTES
ENTERED, PLASTIC, GAINING, PERMITS, TICKETS
REPEATS, BRACKET, MISLEAD, PLEASES, LIBRARY
EXPRESS, RESTART, MEANING, CHARGES, LONGEST
COMMENT, MAXIMUM, PICTURE, SATISFY, DEVICES
ASSURED, INITIAL, RESPECT, CIRCUIT, SESSION
About the author