Top 5 Best Games Like Until Dawn (and The Quarry)
If you want more story-driven games, we've got the best.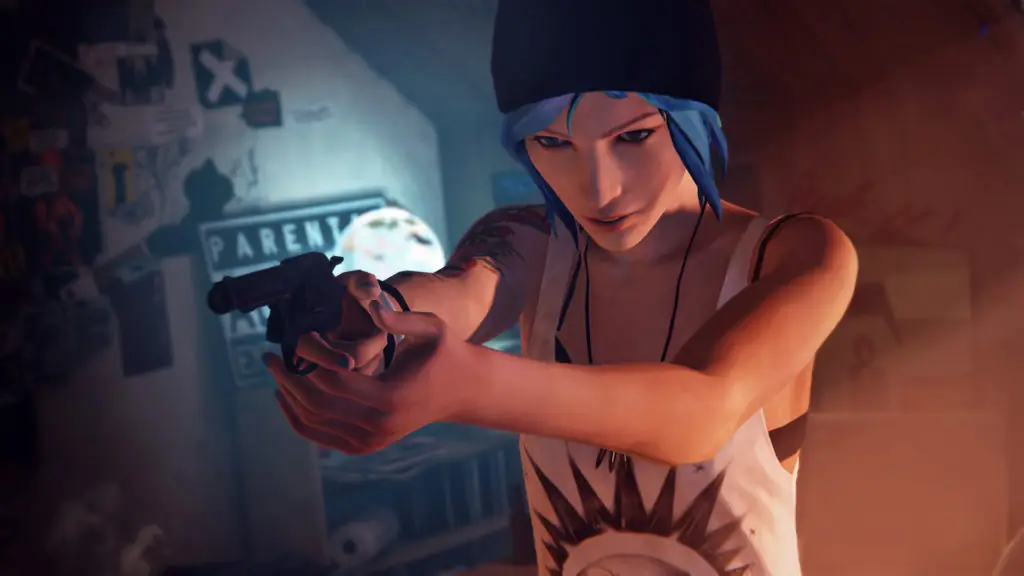 Something that Supermassive Games has done incredibly wonderful at, as demonstrated in titles like Until Dawn and the recently released The Quarry, is giving players the freedom of choice. The utilization of freedom of choice in the company's highly intense horror action-thriller titles drives not only the suspense that players feel during the unraveling stories but also a feeling of importance when it comes to making even the slightest of decisions. Every game packs many consequences into its runtime, with too many alternate endings to count. And if you like either of these games and want even more like them, we know of 5 of the best out there.
Top 5 Best Games Like Until Dawn (and The Quarry)
Our list is pretty varied with there being something for every kind of Supermassive Games fan. Whether you're looking for a coming-of-age tale, a murder mystery, or even another horror thriller, this is the most all-encompassing list of titles out there. Let's dive in!
Heavy Rain
Starting out our list is the title that really started it all. Heavy Rain was originally released on the PS3 and was a hit amongst players because of the sheer amount of cinematic greatness it gave players. The premise is that the main character Ethen Mars is looking for his missing son. The story is a lengthy one with multiple endings and an interweaving of 4 plots carried by the game's 4 playable characters. Though a pretty bleak story throughout, Heavy Rain is a gritty narrative that fall's into line with the murder mystery films such as Se7en.
Telltale's The Walking Dead
Another pillar of the narrative-driven sub-genre, Telltale managed to do a lot of great things during the run of their The Walking Dead series. Though the first is definitely the best, the following 3 are also great in their own right. Similar to both the comics and television series, these games employ players to make important choices that fit in a Walking Dead narrative, all having an impact on the story. This can be as simple as whether or not you steal resources from other survivors or as important as saving one character over another from a herd of walkers. With their cell-shaded art style, these games still hold up great by today's standards.
Man of Medan
One of Supermassive's bigger games following Until Dawn, Man of Medan kicked off The Dark Pictures Anthology that would serve as a way for the developer to tell even more stories in a one-off way. Man of Medan did a great job of starting things out with an eerie atmospheric ghost ship filled with evil entities. With yet another group of young people walking blindly into a deadly trap, this feels just as much like an old horror film, though with a more modern approach. This is the perfect title if you want to continue with games that follow the trend that Until Dawn set.
Detroit Become Human
Detroit Become Human is as much a sci-fi crime thriller as much as it is a study of what it means to be a human. Taking on the persona of 3 different androids throughout the game, you'll see what humanity means to them as well as how it's often mishandled by those who are actually human. This is a great title with important and powerful messages of love, hatred, and the struggle that androids would face from those they're meant to serve as well as each other. It's a great "what if" kind of game.
Life is Strange
Quite possibly one of the best series of games on the list, Life is Strange focuses on its strong cast of characters and potent method of storytelling. This series, the first in particular, has never shied away from talking about real topics that young people face; the struggles of high school, love, gun violence, and even predatory adults. These games have the power to make you feel for these characters emotionally, which is what makes them so special. Each one of them feels like someone that you could know in your own life and makes a connection with them.
That's our list of the top 5 best games like Until Dawn and The Quarry. Hopefully, this list directed you to some truly fantastic games. These are some amazing games that definitely deserve a playthrough.
Related: Can You Save Everyone in the Quarry? Best Ending Explained