The Top 10 Best Hades Game Art Pieces
Though there are many amazing things when it comes to the game Hades, one of the most amazing things is the art style.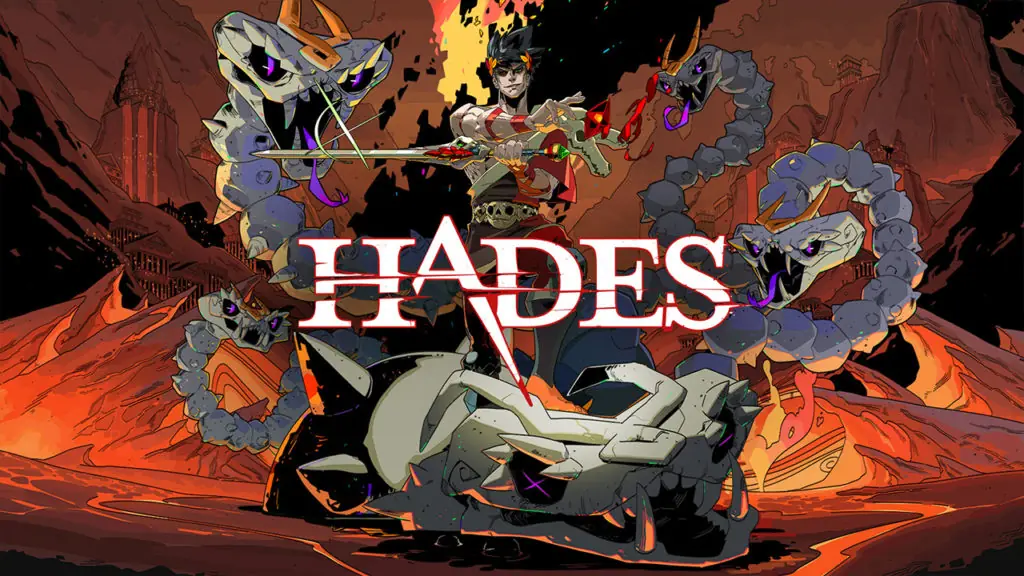 Though there are many amazing things when it comes to the game Hades – including but not limited to the fact it can be played on just about every system, that it involves a great number of things from Greek mythology, and that it has unlimited runs that produce random enemies and rewards – one of the most amazing things is the art style. Developed and published by Supergiant Games, there are five main designers – Amir Rao, Gavin Simon, Greg Kasavin, Eduardo Gorinstein, Alice Lai, and five programmers – Gavin Simon, Andrew Wang, Dexter Friedman, Alice Lai, Nikola Sobajic, but only one artist listed – Jen Zee. Jen Zee is the illustrator and conceptual artist of the game, and it is partly because of the art that it won Game Of The Year. Here are the top 10 Best pieces.
The Top 10 Best Hades Game Art Pieces
Zagreus, Prince Of The Underworld
The title "Hades" actually refers to the Underworld. In the game, you play as the prince of Hades, Zagreus. Zagreus's main quest is to escape from Hades, to get away from his unloving father, and make it all the way to Mount Olympus, in hopes of being with his mother again. He is not only aided by his adopted mother, Nyx, but by other Olympians that give him helpful gifts.
King Of The Underworld
Also known as Hades, seen here with the legendary Cerberus. God of the Underworld and the mineral riches of the Earth, he is lord and master of the House Of Hades. He is the one who determines a soul's place in Hades, and is the rather strict and sometimes cruel father of Zagreus. (Which leaves Nyx to be a sort of adopted mother in charge of his upbringing.) And, as anticipated, is the final boss.
Nyx, aka Mother Night
A sort of adopted mother to Zagreus, she is the embodiment of night. She is the daughter of Choas and the mother of the twins Hypnos (sleep) and Thanatos (death), of Eris (strife), Nemesis (retribution), and the Fates (sisters). Nyx gains favor with the Olympians and therefore is able to aid Zagreus with his escape by giving him the Mirror Of Night.
Zagreus's Room
Simply his bedroom before he starts his escape attempts, Zagreus's room holds the Mirror Of Night and his romance options. Players can add more to this room as the game continues, by purchasing decor from the House Contractor using Gemstones. After purchasing the upgrade, the desk will become adorned with the Fated List Of Minor Prophecies. Adding the Scrying Pool will give you the ability to retroactively record escape attempts and enemies killed and will update after each attempt. But most importantly, the best will provide flashbacks.
Mirror Of Night
The Mirror Of Night is a gift from Nyx to aid Zagreus in his attempt to escape Hades and make it to Mount Olympus. When Zagreus looks into the mirror, you can spend Darkness (that is gathered throughout the Underworld) to improve his abilities. (Though you will need Chthonic Keys to unlock more and more things.)
Aphrodite, Goddess Of Love And Beauty
One of the Olympians that helps Zagreus, she offers him boons to inflict Status Curse, Weak, or makes enemies get damaged more easily. These boons not only increase your overall damage and offer additive damage boosts, but also increase your survivability. Aphrodite also enables synergy with the Mirror Of Night upgrade, Privilege Status. If given Nectar, she will gift the Eternal Rose. To max her affinity, you have to give six Nectars and one Ambrosia, and this will unlock her favor.
Related: Best Builds to Beat Hades
Hermes
Hermes is the Olympian God of travel, trickery, and commerce, and works as the messenger of the Gods, plus helps with guiding souls to their rightful place in Hades. He offers Zagreus boons, which increase his speed in various ways, including dash and cast recovery. If given Nectar, he gifts Lambent Plume, and with that equipped you can complete his favor. He seems to be the only Olympian that Zagreus continuously interacts with and knows about the "failings" (and the player needing to do multiple runs) – and Zagreus later finds out Hermes is actually trying to help in his escape.
Thanatos, aka Death
He is the personification of death. In a contest with Zagreus, if the player kills more shades or ties, Thanatos will award a Centaur Heart. If given Nectar, he will gift you the Pierced Butterfly. After six bottles of Nectar, you can complete his favor. After the favor, you can give him up to four Ambrosia, where he will gift you, Companion Mort. After all of this, you will have to option to romance him.
The Furies
The Furies are the first bosses encountered in every run of Hades, sent by the God Hades to stop his son from escaping. At first, only Megaera will oppose Zagreus, but after enough runs her sisters, Alecto and Tisiphone will occasionally appear in her place. If you give Megaera Nectar, she will gift you the Skull Earring, and if you give her six Nectars she asks for a favor. After completing the favor, you can start giving her Ambrosia, and after four Ambrosia, you finally have the option to romance her.
Persephone, Goddess and Queen
Mother of Zagreus, former Queen of the Underworld, Persephone is the Goddess of Vegetation and escaped Hades to the world above. Though, after leaving the Underworld, Hades forbids any mention of her and Zagreus needs to unlock flashbacks through his bed to remember her (and further the storyline). It is eventually revealed that Zagreus was actually stillborn, and was revived by the Fates after Nyx convinced them to, and that's why Persephone did not mention what she viewed as the tragedy of losing her child (and it is implied this is why she leaves Hades). Thanatos even mentions that Zagreus has (one) of her green eyes. You can only gift Persephone Nectar once, once she returns to the House Of Hades, to which she'll give you the Pom Blossom. To max her affinity, after doing her favor, you need to give her a total of six Nectars and three Ambrosia.