The Division 2 – Should You Deconstruct or Sell an Item?
To sell or not to sell? That is the question.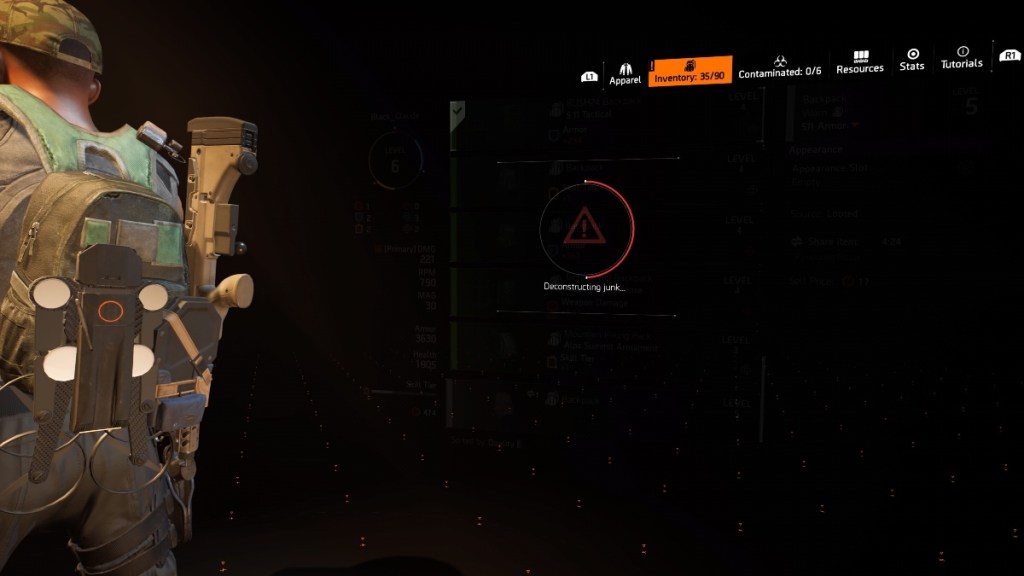 Even though the game has been out for a few years now, Ubisoft's The Division 2 still remains popular amongst gamers. The game offers a co-op experience along with satisfying looting and shooting mechanics. During your time with the game, you'll find yourself constantly picking up loot to the point where you fill up your inventory and stash. The only way to get rid of this loot is to sell or deconstruct it. In this guide, we'll let you know if you should deconstruct or sell an item.
The Division 2 – Should You Deconstruct or Sell an Item?
The choice to deconstruct or sell an item is all a matter of preference. When deconstructing an item, you're given materials that allow you to craft items. Selling an item just gives you money which can be used to purchase newer items. Players looking to collect blueprints and craft items from them are going to want to deconstruct inventory items to gain extra crafting materials. Players that don't want to spend time crafting and just want to buy items will want to sell their inventory items for extra money.
You'll likely craft better items compared to the ones you buy or find in the open world. You can even gain perks that give you access to rare materials when deconstructing items in your inventory. This means you'll be spending less time trying to earn money. Relying on vendors will mean less time spent crafting but possibly more time spent trying to grind for money.
---
We hope you enjoyed our guide on The Division 2. Please check out Gamer Journalist on Facebook to join the discussion and keep up to date with our content. You may also want to check out our guide on how many people are playing the game in 2023 or the best builds to use in-game.