The Best Gifts for Each Character in Coral Island (Early Access)
Need a helping hand in what to gift those lovely residents of Coral Island? Look no further!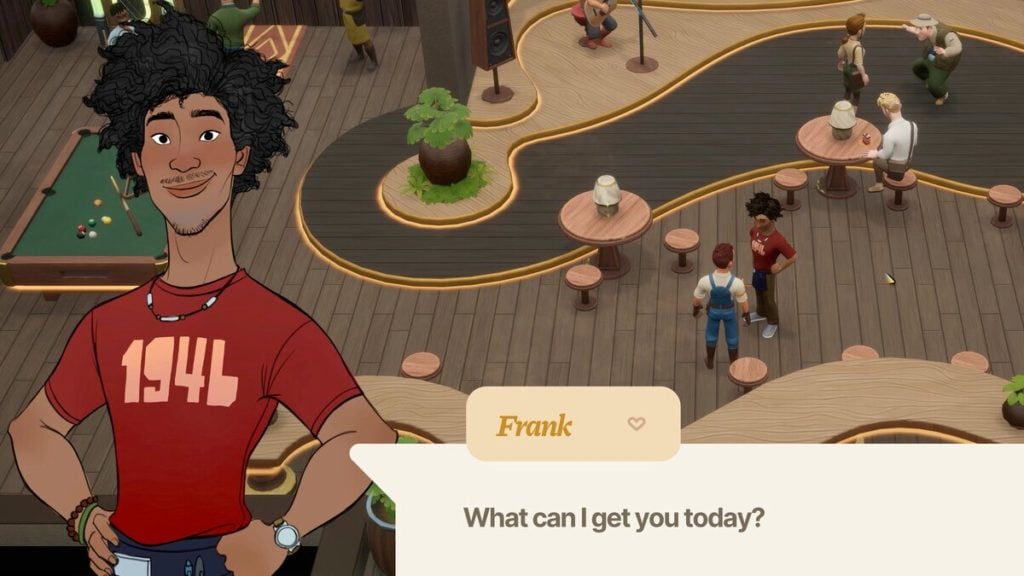 Are you ready to enjoy the thrill of gift giving in Coral Island without the heartache of disappointing your fellow islanders? Here's an entire list of all things acceptable and appreciated by all 53 current residents of Coral Island who you can gift to.
The best gifts for each character in Coral Island
For the entire cast, there are currently only two gifts that are universally loved in the game. Those are:
For every other item, the gifts are more character specific. Below we will arrange the characters into the romanceable characters and non-romanceable characters for easier reading.
Romanceable characters
Males
Ben – Banana, Green Tea, Mushrooms
Charles – Diamond, Cookies, Blueberry, Burrito, Falafel
Kenny – Green Tea, Hash browns, Lychee, Kombucha, Roasted Almonds, Soybean, Vegan Tacos
Luke – Butter Croissant, Eggplant Lasagna, Ratatouille, Tomato Soup, Stew, Wine
Mark – Egg Custard, Hot Chocolate, Shiitake Mushrooms, Tomato Soup
Noah – Clam Chowder, Durian, Roasted Mushroom, Sushi

Pablo – Cauliflower Casserole, Fried Rice, Pizza, Pumpkin Pie, Sweet Potato Poutine
Rafael – Fruit Juice, Onyx, Sashimi
Raj – Apple Pie, Donut, Green Tea, Coffee/Coffee Beans (can be basic or Luwak), Tea Leaf
Scott – Daffodils, Egg Custard, Falafel, Geode, King Red Arowana, Mayonnaise, Yellow Moray Eel
Surya – Herbed Tempeh, Lodeh, Melon, Pufferfish, Wild Mushroom Polenta
Theo – Bamboo Shoot, Coconut Drink, Tacos, Snow Drops, Yellow Moray Eel
Wakuu – Cenil, Chocolate Chip Muffin, Mango, Salmon, Vegan Taco
Females
Aaliyah – Chocolate Chip Muffin, Hummus, Strawberry, White Hibiscus, Luwak Coffee
Alice – Almond Oil, Dye, Green Smoothie, Minced Jackfruit Pie, Olive Oil
Chaem – Gnocchi, Pizza, Seafood Ramen, Veggie Ramen
Eva – Cookies, Diamonds, Orchids, Peony, Red Velvet Cake
Leah – Hot Chocolate, Pearl

Lily – Sunflowers, Cheese, Kimchi, Onigiri, Spring Frittata
Macy – Blue and Red Quartz, Fruit Tart, Guacamole, Wine
Millie – Assorted Grilled Platter, Sugarcane, Seafood/Vegetable Ramen
Nina – Flower Bouquets, Fruit Juice, Yogurt
Suki – Diamonds, Minced Jackfruit Pie, Daffodils
Yuri – Chocolate Chip Muffin, Green or Red Curry, Frogfish, Lobster
Zarah – Serpentine, Azurite, Hummus, Rambutan
Other islanders
Anne – Carrot, Fruit Juice, Fried Tempeh, Green Tea, Hummus, Kimchi
Antonio – Coffee, Serabi
Archie – Basil Pesto Pasta, Burrito, Ice Cream, Fish Taco, Gems (any and all)
Betty – Cauliflower, Daffodil, Red Velvet Cake
Bree – Jackfruit, Vegan Taco

Connor – Sake, Bok Choy, Pineapple Upside-down Cake, White Truffle Oil
Dinda – Melon, Fresh Salad, Flower Bouquet, Pearl
Dippa – Hash browns, Beet, Hawaiian Pizza, Radish
Eleanor – Green Tea, Lychee, Puss Moth, Spicebush Swallowtail/Birdwing Butterfly, Firefly
Emily – Almond and Olive Oil, Sautéed Chard
Emma – Coffee, Shells (all) Cotton Cloth, Fish Taco, Hot Cocoa
Erika – Jam, Cane Nectar, Mushroom and Pepper Flatbread, Red Curry
Frank – Hot Pepper, Avocado, Pancakes, Fruit Juice, Sunny-side Up Eggs
Jack – Artichoke, Kimchi, Lettuce, Fruit Tart
Jim – Sashimi, Shiitake Mushroom, Wasabi, Seafood Ramen
Joko – Banana Fritter, Chard, Coffee, Edamame, Yogurt, Fried Rice, Pineapples
Kira – Flower Bouquets, Osmium Bar, Orchid

Ling – Spring Frittata
Oliver – Ramen, Basil Pesto Pasta, Seafood, Ice Cream, Smoked Salmon
Paul – Chestnuts, Hummus
Randy – Apple, Lobster Wine, Coffee
Sam – Black Truffle, Blueberry, Jackfruit, Cactus, Fruit Juice/Tart
Sunny – Roasted Mushroom
Takeba – Bamboo Shoot
Valentina – Starfruit, Basil Pesto Pasta, Fish Taco, Hot Chocolate, Pumpkin Pie, Red and Green Curry
Walter – Carrot, Sweet Potato
Wataru – Black Phantom Ghost Fish, Mandarin, Pufferfish, Catfish, Rainbow Fish
Zoe – Cookies, Fruit Juice, Ice Cream
Related: How to Fish in Coral Island
About the author