The Best Five Minecraft Bed Designs
Spruce up your bedroom with these five Minecraft bed designs!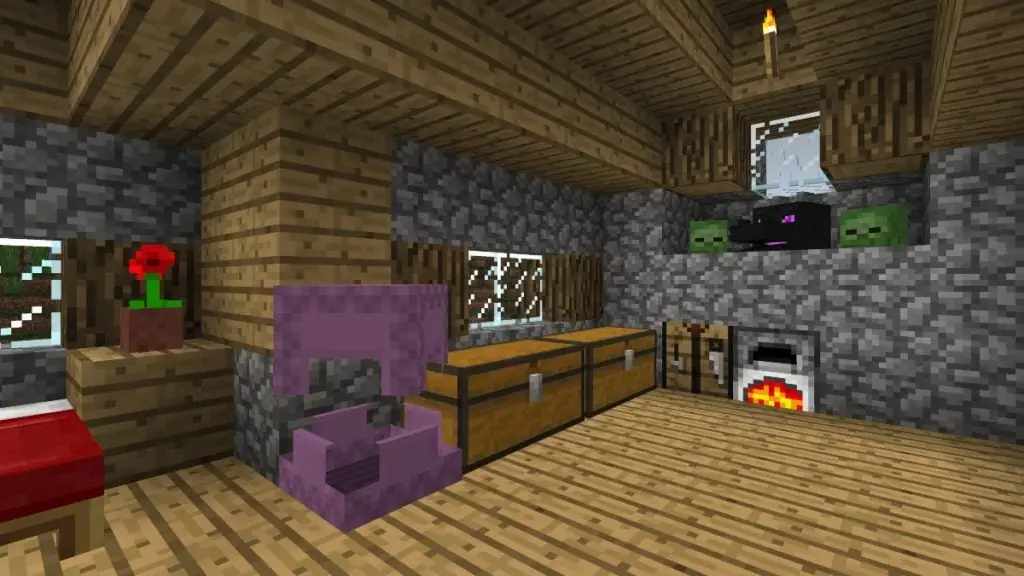 We all care about our Minecraft bedrooms – so having a good-looking Minecraft bed design is essential. There's very little worse than visiting your friend's house with its fancy furniture and gorgeous bed, only to go back to your glorified shed to sleep on a terrible-looking piece of wood.
Our five best Minecraft bed designs are here to save you from that embarrassment and spruce up your bedroom in the process.
The 5 Best Minecraft Bed Designs
Minecraft Canopy Bed Design with Drapes
This first Minecraft bed design is simple. All it consists of are some trap doors, banners, and campfires. Despite the simplicity, it's a great-looking bed that's super flexible in its appearance.
The type of wood and trapdoor you use and the color of your bed and banner are all customizable. That means that this bed design can fit in pretty much anywhere with any vibe. Don't like the bright pink colors? Replace the beds, and switch it up to red banners and dark oak.
Classic Minecraft Canopy Bed
This is a classic Minecraft bed that you've likely seen before, minus the End Rods.
These kinds of canopy Minecraft bed designs have been around, more or less, ever since walls were introduced to the game. The design we're featuring here is a little more modern, with End Rod polls and End Rods running across the top of the bed to provide light.
If you're looking for a bed that looks great, isn't basic, but isn't too fancy, this might be an option worth considering.
The Survivalist's Cabin
This Minecraft bed design is a personal favorite. It's compact and practical, but also looks fantastic in the right environment.
The top-bunk bed design works well with the idea of this being some sort of "survivalist bed" – it gives the appearance that you're making the most of your space, and you are. Underneath your bed is room for a chest and a crafting table. If you wanted to go further, though, you could continue the spiral stairs all the way down to a floor below and set up some furnaces and other appliances.
This bed design is practicality meets aesthetics, and we're all about that.
Compact Bunk Beds
These bunk beds are a spin on the survivalist Minecraft bed design we just featured. It takes that idea of appearing to make use of your space but applies a more creative touch to it as opposed to a practical one.
The cartography table works really well in combination with the bookshelves and trapdoor to give off an almost treasure hunter's office kind of vibe. You could almost imagine this being a cabin quarter on a ship.
If you want to go for that kind of style and don't care for practicality, or you're sharing your house with a friend, this is a pretty good bed design option.
The Sleek Modern Bed
This is not a bed I would recommend you craft in your regular survival world. It takes a deceptive amount of effort, but that effort is well rewarded in one of the best-looking modern bed designs Minecraft has to offer.
This bed makes use of a lot of advanced techniques. The "pillows" are Skeleton heads that have been put on top of armor racks, spaced out with a wall and chests, and then pushed down using pistons. That's a lot of effort for some pillows, but they do look great.
Modern designs in Minecraft aren't everyone's cup of tea, but if you're a fan – you'll love this bed.