Is Stellar Warfare Multiplayer?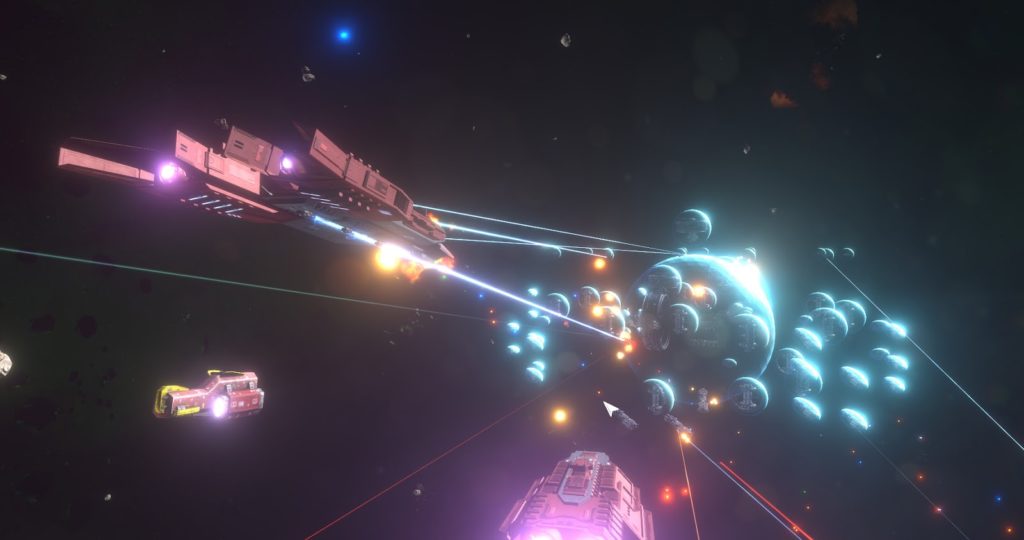 I've watched enough Mobile Suit Gundam to know that when humanity establishes a few space colonies, sooner or later, there's gonna be a big ol' space war. We're simple like that. If you want to get some practice in before the inevitable space war, you should try Stellar Warfare. Or better yet, try it with a friend! Though, is Stellar Warfare multiplayer?
While Stellar Warfare does have a single-player mode, it also has a fully functional multiplayer combat mode. In fact, the multiplayer mode is basically the main draw of the game! According to the game's description on its Steam store page, Stellar Warfare features "Traditional RTS multiplayer combat. Build an economy, build a base and create ships to destroy your opponents with. Plays very similar to how Red Alert used to play, but with tons of building and unit options." Kind of on the nose for a store page description, but hey, it works.
Is Stellar Warfare Multiplayer?
While Stellar Warfare just released in Steam Early Access today, its multiplayer functionality is already up and running. Currently, you can play the following game modes:
Single player Wave Defense
Single player Skirmish
Multiplayer Skirmish
Multiplayer Battle Royale
According to the Early Access description, there will be a full single player story campaign later down the line, though the multiplayer content will always be the primary focus of Stellar Warfare. If that store description didn't tip you off, the developers really want to make a proper old-school RTS that anyone can pick up and play, so if you've been missing the days of Red Alert and Starcraft, this will be something to check out.
About the author