Roblox Egoist Awakens Codes (September 2023)
Can you outrank others in this Roblox soccer experience?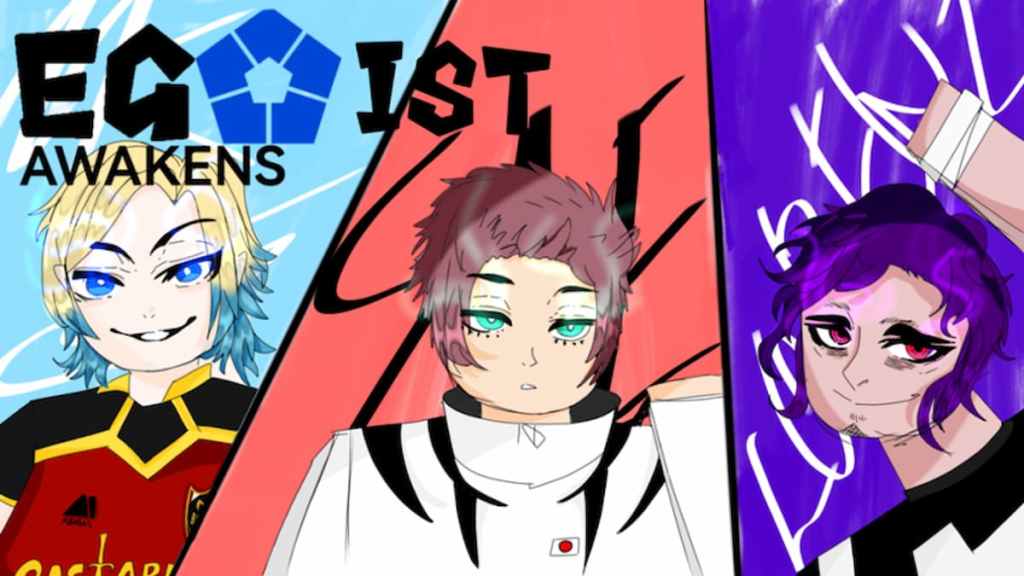 Updated: September 1, 2023

Checked for new codes!
Egoist Awakens is a Roblox soccer game inspired by the Blue Lock manga anime. The game is skill-based so it will take some time to get used to its system but you can play tutorials to get the basics and choose between 3v3, 6v6, 8v8, and 11v11 modes. You will be spawned on a particular part of the football field depending on which role you selected at the start of the match. However, as soon as the match has started you can move around freely and go wherever you want.
Codes offer trait and clan rolls that give you different titles or an opportunity to make your own custom title. If you're into Roblox anime games like this one you can check out our article about Roblox Anime Mania Codes.
All Egoist Awakens Codes List
Egoist Awakens Codes (Working)
1KLIKES — Unlocks: 1x Clan Reroll
1KGROUP — Unlocks: 1x Trait Reroll
300KVISITS — Unlocks: 1x Clan Reroll
2KFAVS — Unlocks: 1x Clan Reroll
UPDATE — Unlocks: 1x Trait Reroll
Egoist Awakens Codes (Expired)
STRESSTEST — Unlocks: 1x Clan Reroll
10KVISITS — Unlocks: 1x Clan Reroll
TALENTRESET2 — Unlocks: 1x Talent Reset
ROLLCLAN2
300FAVS
400LIKES
200LIKES
ROLLCLAN
ROLLTRAIT
100KVISITS
Related: Anime Rifts Codes
How to Redeem Codes in Egoist Awakens?
See our instructions below on how you can quickly and efficiently redeem your codes for Egoist Awakens.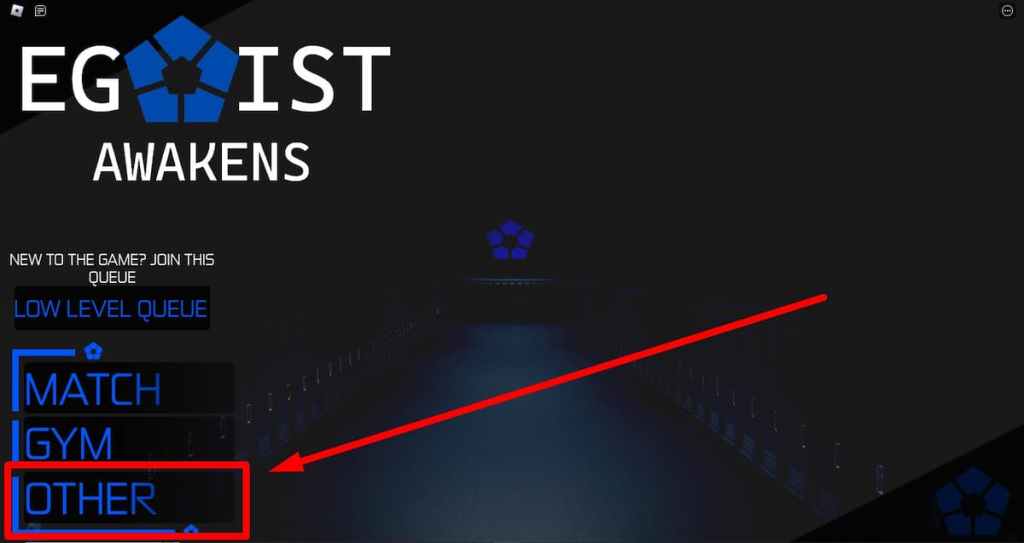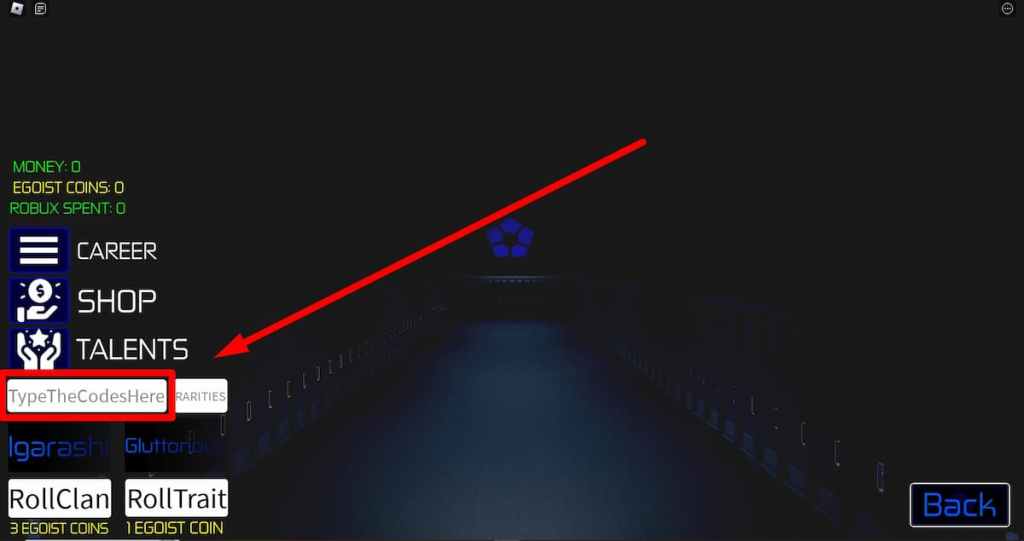 Launch Egoist Awakens on Roblox.
Select Other from the menu.
Click in the text box where it says TypeTheCodesHere.
Enter your code and press Enter.
Enjoy your rewards.
How can you get more Egoist Awakens codes?
The easiest way to keep up with new Egoist Awakens codes is to follow the official channels of the developers. You can join their (DDs) Redacted Studios Roblox group or hop in their Egoist Awakens Discord Server. Once you join the Discord you'll see that there's a channel called #codes. Keep up with the posts there and you'll have no trouble finding the latest codes. Lastly, Gamer Journalist always keeps up with the newest codes so you can come back to our page from time to time and see whether there are any new codes for Egoist Awakens.
Why are my Egoist Awakens codes not working?
When your Egoist Awakens codes aren't working there are really only two reasons why that might have happened. The first reason is that you probably didn't enter the code correctly. Type in all codes carefully and check afterward whether all letters and numbers are in place. If you don't have to go through all that trouble you can always copy and paste your codes instead of typing them in manually. The second reason why your codes don't work is that they were retired by the developers. When that happens you will get a message saying that the code is now expired and there isn't anything you can do about it but wait for the new codes to pop up.
How to Quickly Join a Match in Egoist Awakens?
As we mentioned there are a couple of modes when playing Egoist Awakens – 3v3, 6v6, 8v8, and 11v11. If you don't care much about which mode you'll be playing and you just want to join a match as soon as possible, you can queue for all of those modes at once. The little displays where you apply for each mode will show how many other people are currently queueing for that same mode. As soon as one mode is filled up with enough players, the game will automatically start so you don't have to manually leave other queues.
What is Egoist Awakens?
Egoist Awakens is a classic football (soccer) experience where you need to pick your position at the beginning of the match and then try to score against the opposing team while guarding your own goal. Learning how to pass, dribble, slide to steal the ball and other basic elements of the game will take some time but it's not too hard to master in the end. Once you have played a couple of games you'll get a hang of it. The game also features a Gym that you unlock after playing a couple of matches and leveling up. The Gym is the place where you can spend your match points to boost some of your character's features such as stamina, control/mind, speed, upper body, or lower body.
---
We hope you now know more about Egoist Awakens! If you are a diehard fan of Roblox games, you can head over to our Roblox Game Codes post and see all the codes we have in store for you. Roblox Promo Codes page is another place where you can find some freebies for yourself. Lastly, if you follow Gamer Journalist on Facebook you'll never miss another great gaming story again.
About the author