Roblox BedWars Trinity Kit Update
The new Roblox BedWars Trinity Kit update is now here, bringing a new playable kit, three new free kits, two new maps, and various changes.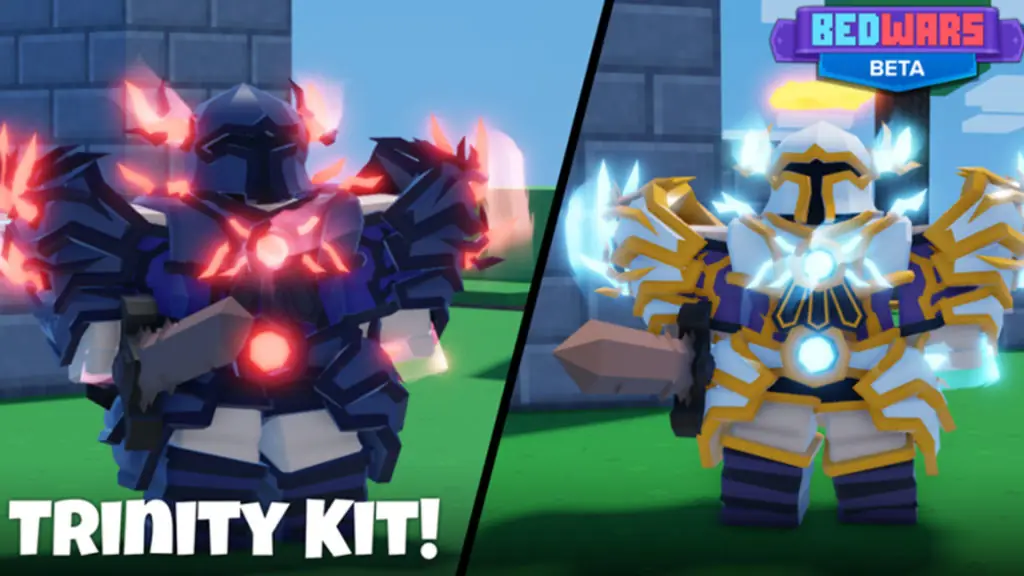 The BedWars Trinity Kit update is now live, introducing the Light and Void Angels, three new free kits of the week, and various changes and tweaks. The update also includes some balance changes to make the game fairer overall. We have a full list of the BedWars Trinity kit update down below to read over to see what's new and changes.
For BedWars players looking to try out the new Trinity Kit, you can purchase it for 399 Robux at the Kit Shop. Also of note, this week's free kits include the Barbarian, Infernal Shielder, and Pirate Davey. You can also check out two new maps: Quarry and Savanna.
Roblox BedWars Trinity Kit Update
New Kit: Trinity
Upon reaching three kills, choose between a Light and Void transformation. As the Light Angel, heal nearby teammates when damaging enemies. As the Void Angel, attacks will life steal.
Free Kits of the Week
⚔️ Barbarian
🛡️ Infernal Shielder
💥 Pirate Davey
Balance Changes
We're making it harder to break through bed defenses in early game while adding value to late game block-break upgrades.
Increase bed health (10 -> 20)
Increase wool health (6 -> 10)
Reduce base axe damage (5 -> 4)
💀 Grim Reaper
Nerf heal (30 -> 18)
Remove delay when consuming souls
🐝 Beekeeper
Buff bee spawn rate (60s -> 45s)
Buff ore spawn rate
👨‍🍳 Baker
Buff speed pie bonus (20% -> 30%)
Buff apple heal (20 -> 30)
⚒️ Custom Game Blacklist Command
Use /blacklistItem [item] in custom matches to prevent players from purchasing certain items from the shop.
Example: /blacklistItem Balloon
New Maps
🏗️ Quarry (squads)
🌳 Savanna (squads)
That's everything you need to know about the BedWars Trinity Kit Update. You can check out our BedWars section for more related content, news, and guides.