How to sign up for Riders Republic Closed Beta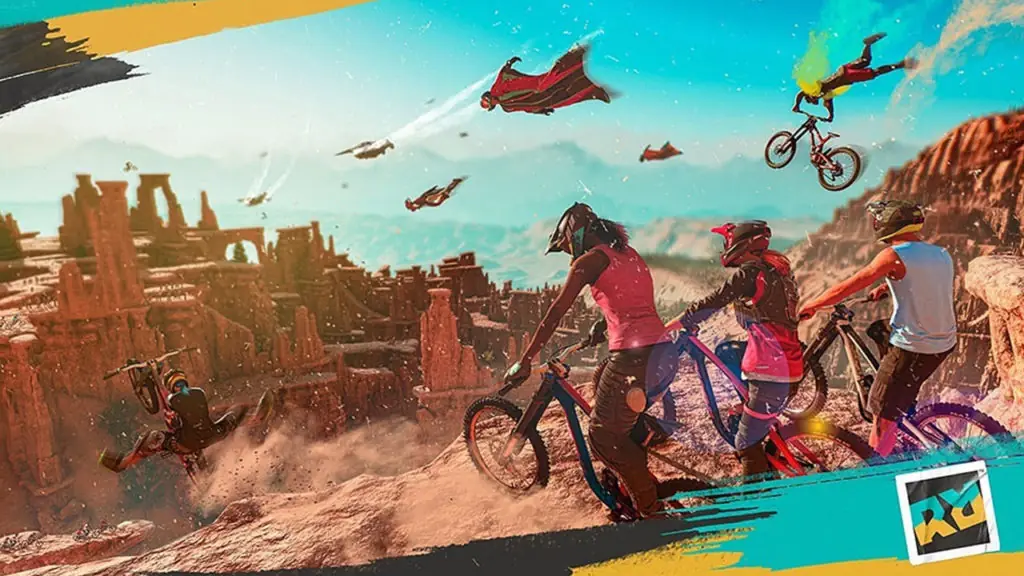 Riders Republic is a massively multiplayer sports game from Ubisoft, set to release on PlayStation 4, PlayStation 5, Luna, Stadia, Xbox One, Xbox Series X/S, and PC on September 2, 2021. In preparation for the launch, Ubisoft has opened its registration for the closed beta. Gamers looking to try this game out and help stress test can sign up for a chance to access the beta and play it early. In this guide, we'll show you how to sign up for the Riders Republic closed beta.
Riders Republic involves five primary outdoor activities: skiing, snowboarding, mountain biking, wingsuit flying, and rocket wingsuiting. Players can compete in online games with up to 50 players or competitive 6v6 multiplayer "Tricks Battle Arena" matches. The open-world game combines several locations, including famous national parks like Yosemite Valley, Zion, Bryce Canyon, Sequoia Park, Mammoth Mountain, and Grand Teton, into a single large map.
Aside from competing online, players can progress through their own solo career mode. Career mode involves joining competitions like the Red Bull Rampage and X Games and gaining sponsorships while working up to the Riders Ridge Invitational. You will be able to try out some of these features in the Riders Republic closed beta test.
How to sign up for Riders Republic Closed Beta
To sign up for the Riders Republic closed beta, visit the official Ubisoft Riders Republic registration website. Pick your preferred platform, and then click on the register button. You will be prompted to log in to your Ubisoft account or make one if you don't have one already. Once you have successfully registered for the Riders Republic beta on your preferred platform, you'll need to wait for your invite.
While you're waiting for a closed beta invite, it may be a good time to decide which modes you want to try first. Modes include Mass Races, Tricks Battle Arena, Versus Mode, Free For All, and Multiplayer Competition.