Review: Let's Sing 2024
Another one bites the dust.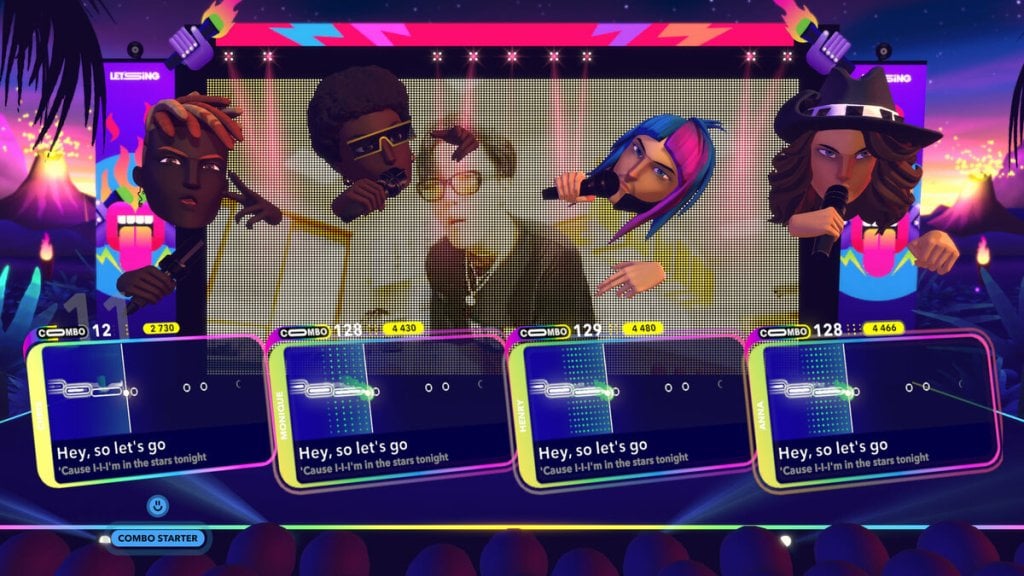 Karaoke has always been our favorite way of expressing ourselves with our friends. We love grabbing a microphone and singing along to some of our favorite tunes while enjoying our pal's company.
With the rise of the popularity of games such as Just Dance, it came as no surprise that a karaoke game called Let's Sing would pop up. We thought Let's Sing was going to give us all the best show tunes, pop, rap, rock, and other genres of music; unfortunately, we were wrong. Let's Sing 2024 doesn't deliver and leaves a bad taste in your mouth the minute we see microtransactions. Here's our review of Let's Sing 2024 and the features we witnessed.
Let's Sing 2024 Disappointing Features
When we booted up Let's Sing on our PS5, we were met with a short list of songs that were so old that it's strange to see them in 2024. As we were playing, we came across three modes focused on singing: career mode, a competition-inspired mode to sing with players around the world, and a mode to sing alone or with 1-4 friends.
Career mode felt flat, and although we appreciated some of the stereotypical generic characters, such as the vocal coach who works hard or the bratty starlight, it wasn't the best story.
You can create your avatar with limited apparel and accessories that can be unlocked once you have mastered categories. This feels like a chore to accomplish because the song choices are limited, and the songs you want to sing can only be purchased through microtransactions. All we wanted to do was sing Light Switch by Charlie Puth, not pay to sing it.
Can we talk about the songs for a second? The song list that's free for players is ancient. There's a short amount of recent songs. However, the majority of them are from many years ago, such as the Miley Cyrus Party in the U.S.A. or Kelly Clarkson Stronger.
Related: All New Features Coming to Just Dance 2023 Edition
Let's Sing 2024 Positive Features
The positive feature of Let's Sing 2024 would have to be your ability to enter a competitive mode with players around the world to climb the ranks. There are different categories of music you can join, and how you follow along with the song and create combos will determine how good you are. It doesn't matter if you're a terrible singer. You just need to have the right pitch. Humming through the entire game would probably be better than actually singing the songs you don't know.
Another great feature is the easy installation when it comes to using your phone as your microphone. If you've ever been to a karaoke session, it works similarly. All you need to do is download the app, connect your phone to your screen using the numbers the game provides, and use your microphone (earbuds, Bluetooth, or wired).
When you complete songs and finish "quests" from story mode, you have the chance to unlock accessories and titles for your avatar to flaunt. These accessories range from unique microphones to fancy headwear. Hopefully, in the future, we will have the opportunity to get updated songs, but from where it stands, Let's Sing 2024 is disappointing and has us not excited to sing along for the millionth time Another One Bites the Dust by Queen.
---
If you're looking for more tips and tricks you can use while playing Let's Sing 2024, please check out Gamer Journalist on Facebook to join the discussion and keep up to date with our content. You may also want to check out Top 10 Party Video Games For All Ages or Chilla's Art The Karaoke Story and Endings Explained
About the author