Pokémon Legends: Arceus Release Date and Countdown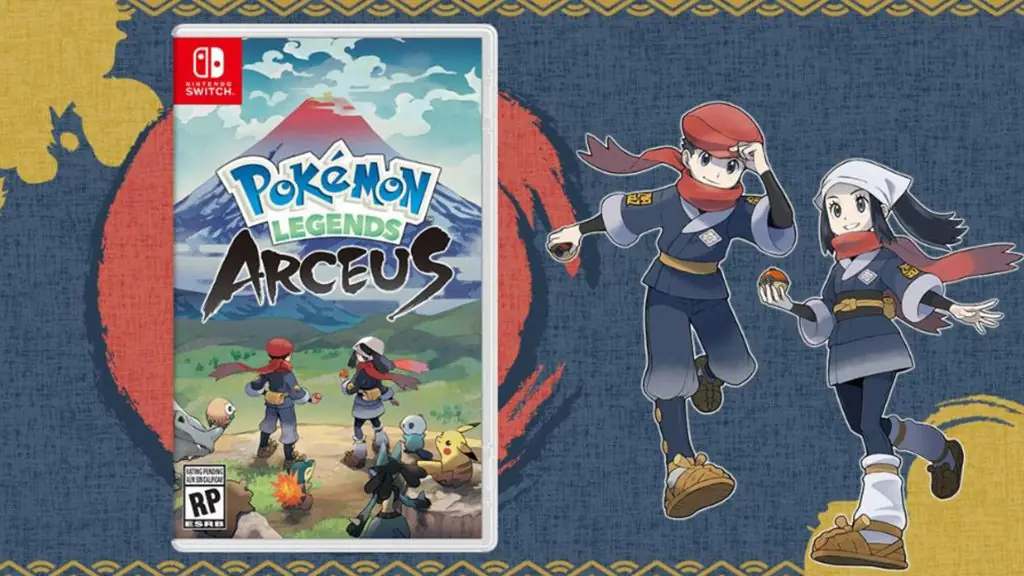 Arceus is one of those Pokémon that very little is known about, mostly due to a lack of official documentation. Fans have long since hypothesized that Arceus may, in fact, be the origin point of the entire Pokémon universe, effectively existing as its god. Of course, like many Legendary Pokémon, it could just be a Pokémon people don't see that often that they just started making assumptions about. Hopefully, we'll get some concrete info in Pokémon Legends: Arceus. Speaking of, here's the release date and countdown for Pokémon Legends: Arceus.
The official Pokémon Twitter finally reveals the release date for Pokémon Legends: Arceus.
Pokémon Legends: Arceus Release Date
Pokémon Legends: Arceus will be available on Nintendo Switch on January 28, 2022.
It's a little surprising that they're missing the holiday season with this, but I guess they've got the Sinnoh remakes on deck to fill that slot. Anyway, digital and physical pre-orders are already open on the Switch eShop and major retailers for $59.99.
Pokémon Legends: Arceus Countdown
Here's the countdown to Pokémon Legends: Arceus:
Weeks
Days
Hours
Minutes
Seconds
Despite the release apparently being so close, details on Pokémon Legends: Arceus are still somewhat lacking. All we have to go on is the initial reveal trailer, in which we see ninja-garbed trainers in a much older incarnation of the Sinnoh region, similar in design to Meiji-era Japan. There seems to be a greater emphasis on tracking and studying Pokémon before attempting to catch them, though there are still the usual one-on-one Pokémon battles from the regular games.
The environments seem to be much wider and wilder compared to the regular games, though many fans took notice of some slightly choppy framerates in the trailer when Pokémon stood far enough away from the player. Hopefully the devs have had enough time to iron that out before the release date comes around, or else it'll definitely be a sticking point.