Is Shiny Spheal in Pokémon GO?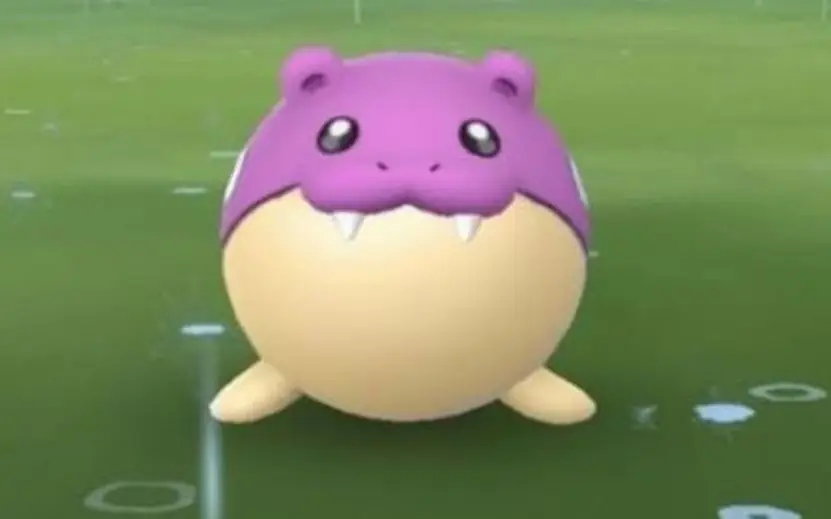 When it comes to cute Pokémon, you'd be hard-pressed to find something with more baseline cuteness than Spheal. I mean, look at this thing; it's a little seal shaped like a ball with cute eyes, little nub ears, and a big honkin' mouth. If I had a Spheal, I would hug it every single day, multiple times a day. The only thing that could possibly make Spheal any better is if it were shiny. So, is shiny Spheal in Pokémon GO?
Is Shiny Spheal in Pokémon GO?
As it so happens, yes! Spheal's shiny variation was added to Pokémon GO during the 2021 Holiday event, just last month. Spheal's shiny variation is distinctive from its regular coloration in that it's a dark purple color instead of its usual deep blue. That coloration extends also to Spheal's evolved forms, Sealo and Walrein, which aren't as cute, but are decent Ice types.
As with all shiny Pokémon, there is no hard and fast way to make a shiny Spheal appear in the wild. Certain weather patterns can improve your odds, such as cold and rainy weather, and a Glacial Lure Module purchased from the in-game store can improve things further.
If you're only just now hunting for a Shiny Spheal, you unfortunately missed out on a good opportunity, as just yesterday Spheal was the highlighted Pokémon for the January 2022 Community Day. During that event, shiny rates were up to an impressive 1 in 25, but unfortunately, Community Day only lasts until 5:00 PM local time the day of. If you didn't get a shiny Spheal yesterday, you'll just have to wait for another winter-themed event (which will probably take a while) or just hit the pavement and do it the old fashioned way.