New World: How to find Sliver of Adderstone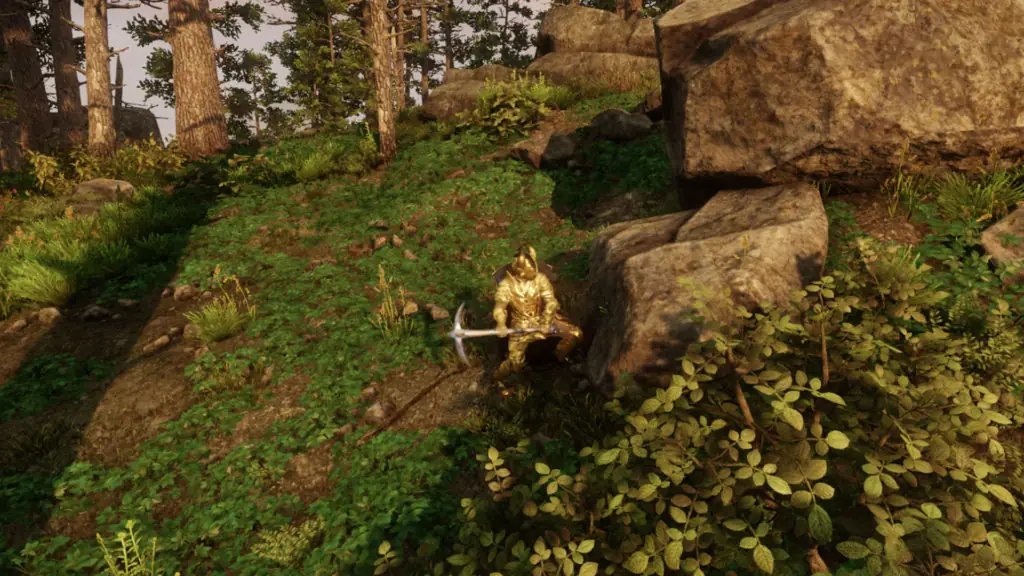 Special Resources are a unique category of items within New World that can influence perks on crafted items. One of the best Special Resources is known as Sliver of Adderstone. Like most Special Resources, it can be an elusive one to find. However, we have a guide to help you find Sliver of Adderstone in New World and farm for it quickly and efficiently.
Sliver of Adderstone is one of the most sought-after Special Resources in New World. This item is so in-demand due to the special Extra Pockets perk it gives, which allows you to add 50 more weight to crafted bags. Tou can typically sell the Sliver of Adderstone from anywhere between 1,000 to 5,000 Gold in New World, depending on the server economy.
How to find a Sliver of Adderstone in New World
You can find Sliver of Adderstones from mining Boulders in New World. It is a rare Special Resource, so you will want to have a lot of Mining Luck for better chances. There are some things you can do to increase your mining luck, which will increase your odds of finding Adderstone:
Find a good boulder mining route
Own a house and place a Mining Luck Trophy
Buy mining gear with Mining Luck
Eat food to increase Mining Luck
Boulder Mining Route
First, you'll need a good boulder mining route if you want to find a Sliver of Adderstone. Mining boulders is not the best experience, but it seems to be the best way to find the Adderstone at this point. An excellent spot is east of Windward, near the Inkwell Cave wolf den. Follow this route, and you should have a continuous supply of boulders to mine with no downtime.
Mining Trophies
If you are a homeowner, you can further increase your mining luck by creating a Minor Mining Gathering Trophy. You will need furnishing skill level 75 to do this, so refer to our furnishing leveling guide if you need some help getting your skills up. The Minor Mining Gathering Trophy requires:
Lumber x25
Steel Ingot x20
Maple Stain x1
Earth Mote x25
Mining Gear
To maximize your odds of finding a Sliver of Adderstone in New World, you'll want to max out your Mining Luck. You can search the Trading Post for any pickaxes and apparel with the "Mining Luck" perk by using the filter. Ideally, you'll at least want a high-level pickaxe that has the Mining Luck perk on it. Use a Starmetal Pickaxe or whatever the highest quality pickaxe is that you can wield.
Mining Luck Food
You can consume specific foods to increase your Mining Luck. A food that provides some Mining Luck bonuses is Herb Roasted Potatoes, which requires the following ingredients:
Honey x1
Butter x1
Potato x1
Cinnamon x1
You can grab Honey in almost any town for free or from visiting Honey Trees in Cutlass Keys and various other regions. Butter is a processed ingredient you can make in a Kitchen using Milk, and potatoes come from the farms in the starting area or sometimes from provisions crates. Lastly, Cinnamon is an herb that comes from herb plants in First Light, Cutlass Keys, and Edengrove.
That's everything you need to know about how to find Sliver of Adderstone in New World. Once you have one, you can create a bag with it that has the Extra Pockets perk, or you can sell it on the market for a good amount of gold. For more related content, builds, and guides, you can check our website's New World section.