NBA 2K22 best builds for MyPlayer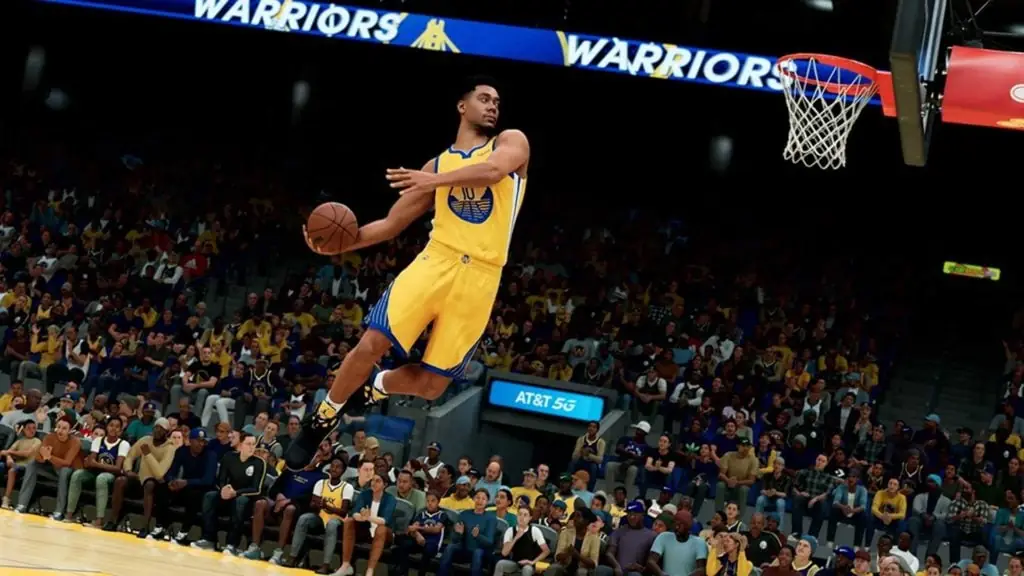 In both the current-gen and next-gen versions of NBA 2K22, you can create your player and set out on your very own NBA journey. While the concept is basic, finding the right builds for your player is where things start to get more challenging. That's why we've come up with some of NBA 2K22's best builds for MyPlayer for you to test out and see which one fits best.
NBA 2K22 best builds for MyPlayer
Before you even begin creating your MyPlayer, you're going to have to consider the type of player you want to be. Will your primary focus be on playmaking, defense, or deep shooting? Do you want your player to rely more on their athleticism? Or their size? Depending on the type of build you want to create, there will be some vastly different experiences throughout your MyCareer.
Point Guard – Playmaking Shot Creator
If you're hoping to lead the way as the team's 'floor general,' then you'll want to go with a Playmaking Shot Creator build. It will involve calculated choices for the Skill Breakdown and Physical Profile from the pie charts provided. For this play type, you will need to choose a Skill Breakdown that has an equal majority of the green and yellow portions filled (Shooting and Playmaking).
When it comes down to the Physical Profile, you can tick off the one at the top of the list. Ideally, keep your height at 6'3″ (to not lose any stats), and reduce your weight to around 190 lbs to help boost your speed. As for wingspan, drop it down to 75.0″ to help increase your shooting, and finally, make sure that your Takeover is set as 'Spot Up Shooter.'
Shooting Guard – Offensive Threat
For those looking to create a shooting guard build, you're going to want to put together what is known as an 'Offensive Threat'. For the Skill Breakdown, choose the one with the majority in the Playmaking category, and once again, select the top choice for the Physical Profile options.
The ideal height for your MyPlayer shooting guard should be 6'5″, but make sure that they are somewhere around 200 lbs as well. As for the wingspan, drop it down to 79.7″ to help boost your shooting. Make sure that your Takeover is set to either Playmaker or Slasher.
Small Forward – Facilitating Finisher
Another solid choice for starting off your MyCareer is small forward, in which the best build is undoubtedly the 'Facilitating Finisher'. For this build, you will need to set your Skill Breakdown to an equal majority of Playmaking and Finishing, and once again, choose the top option for the Physical Profile pie chart.
Once you get to the height of your small forward, you should look to keep it at 6'7″. That way, you can still compete against both guards and bigs, and you aren't worsening your stats in any way. However, make sure to adjust your weight to around 215 to give you a nice balance of strength and speed. And, as always, maximize your wingspan here to 89.0″ to help you get that extra boost on the defensive end. As for the Takeover, go with Playmaker to help keep your opponents on edge.
Power Forward – Glass Finishing Cleaner
While you could easily rotate in as yet another stretch-four, why not take your game inside, and replicate some of the greatest basketball players of our era as a 'Glass Finishing Cleaner.' For this build, you will first need to make sure that your Skill Breakdown is set to the majority in Defense/Rebounding, and your Physical Profile has an equal majority for Vertical and Agility.
As for the height of your PF, you should try to drop it down to around 6'8″, which should help you keep up with small forwards while still holding your own against smaller centers. However, you will also need to ensure that your player's weight is set to 200 lbs, and your wingspan is locked in at 90.0″. This way, you can still dominate on the defensive end as well.
Center – Paint Beast
The ultimate unstoppable force in the paint in NBA 2K22, giving your MyPlayer the 'Paint Beast' build will ensure a dominant interior presence for your team night in, and night out. For this build, you will need to ensure that the Skill Breakdown is set to the majority in Finishing and that the Physical Profile has the majority in strength.
You will also want to go with a towering height of 7'1" and a solid base weight of 280 lbs. However, to maximize your potential and take advantage of interior prowess, you'll also want a 94″ wingspan and a takeover set to Rim Protector.
For more related content, check out our NBA 2K22 locker codes, and find more guides in our NBA 2K22 section.