Best Teams to Join as a Center Fielder in MLB The Show 22
Join one of these three teams to become a MLB superstar.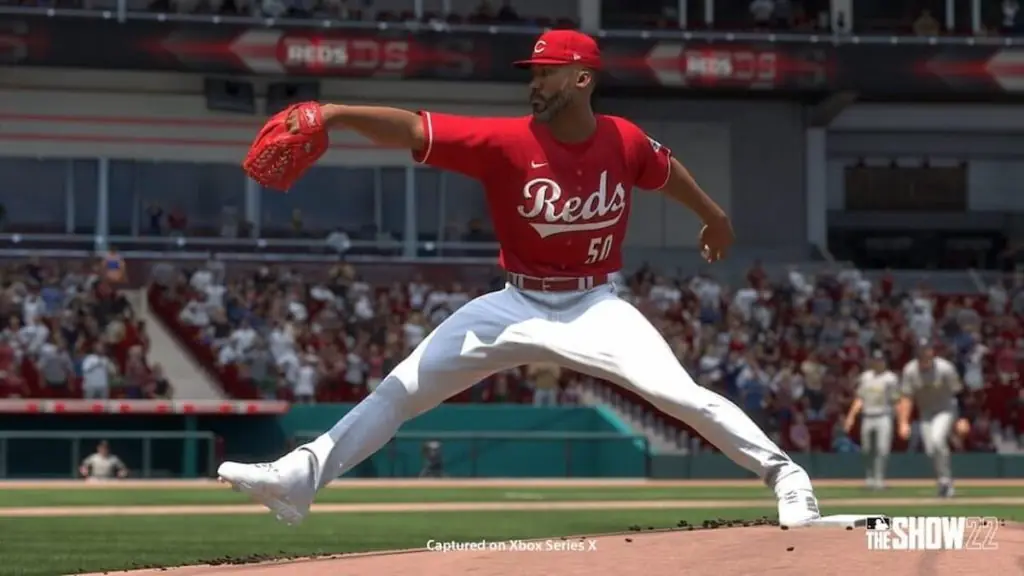 MLB The Show 22's Road to the Show allows players the unique opportunity to create a ballplayer from scratch and lead them up through the minors to become an MLB superstar. One of the more challenging yet rewarding positions is the centerfielder.
Center fielders cover the entire middle of the outfield, responsible for fielding balls hit everywhere from the shallow center field out deep to the far ends of the outfield. As such, they need high awareness, stamina, speed, and communication. They are the vocal leaders of the outfield. In addition to having all these qualities, the team you play for will help you thrive.
But what team will your legend in the making play for? Well, these are the best teams to join as a center fielder in MLB The Show 22's Road to the Show.
Best Teams to Join as a Center Fielder in MLB The Show 22
Here are the best teams to join in MLB The Show 22's Road to the Show as a center fielder:
Chicago Cubs
Cincinnati Reds
Philadelphia Phillies
Chicago Cubs
The absolute best club to join in Road to the Show as a center outfielder is the Chicago Cubs. The team is in the middle of a full-on rebuild and will take some time to regain its World Series pedigree. They also have the lowest-rated starter at center field in Rafael Ortega, who carries a 68 OVR.
So, outside of playing in front of the beloved fans in Wrigley Field, you also won't have a ton of competition for that top spot in the lineup, making it the top destination to carve out a career in the majors.
Cincinnati Reds
Another very solid option would be to join the Cincinnati Reds. They are in a far better situation than the Cubs, with every major player carrying an overall rating between 74 and 83. But their starter at center field, Nick Senzel, bolsters a very beatable 69 OVR as well.
While nobody truly believes that the Reds will be competing for any hardware this season, balancing out their lineup with a quality center fielder could just thrust them into contention.
Philadelphia Phillies
Last but certainly not least, there's the team most likely to compete for a World Series right away, the Philadelphia Phillies. Headlined by superstars like Bryce Harper, Kyle Schwarber, and Zach Wheeler, the Phillies are one piece away from going on a deep run into October and claiming their first MLB championship since 2008.
Their only hole is at center field, with their current starter (Odubel Herrera) being a triple-A ballplayer with a 70 OVR. The Phillies might be a good bet if you're going for the win and want to enjoy a long and fruitful career in the MLB.