Minecraft Animal Farm Ideas and Design Inspiration
Need some inspiration? We've got you covered!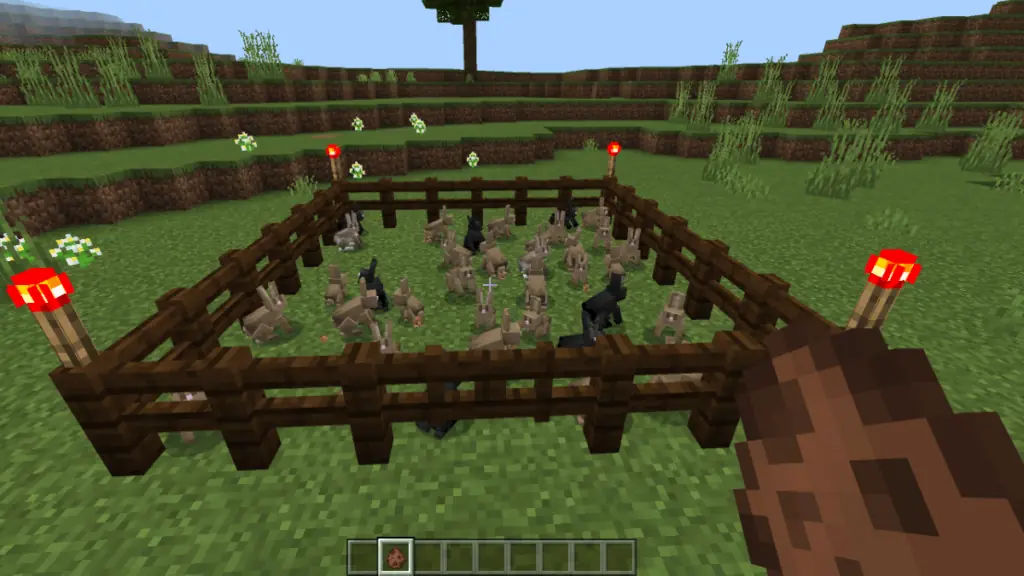 Minecraft can be such a fun place to build the places of your dreams. Whether having all the tools you need in creative mode or are taking on the game's crafting mechanics in survival, there is no shortage of engagement. The building can be fun in either case, especially if you want to set your course to build your very own animal farm. We've come up with 5 different animal farm ideas to give you some design inspiration for if and when you decide to build your own!
Minecraft Animal Farm Ideas and Design Inspiration
While all of these ideas have to do with farm animals and upkeeping that side of farming, a lot of these could also be used for farming resources as well to make sure you have a well-rounded farm overall. Some of these are a bit more intricate while others are definitely easy enough for anyone to try. Let's jump into it!
Bee farm
Our very first idea is a somewhat unorthodox one. This fantastic Bee farm allows players to get honey from the bees. It's a great design here as it allows for a lot of bees to be housed in it, turning out the most amount of honey as possible. Large open buildings are sure to house many, many bees. Additionally, you could play with this design, opting for an all-glass build so that you always get a good look at what's going on from the outside.
Full Farm
This little warm animal farm design makes the list because it's just clean and simple. Though it's got a great size to it overall, it isn't as insurmountable a task as some other ideas floating around are. There's a lot of space for common animals you'd find as well as enough space to have other farming for resources happening at the same time!
Gigantic Farm
Personally, this would be my own first choice when building an animal farm. Having a huge open space to keep all of the animals, plus having it be in the middle of everything else you're doing is going to make everything easier to get to. Additionally, having storage nearby for these animals is going to be a must if you're going to be getting eggs from chickens or just need to store your tack supplies for horses. This one takes the cake.
Underground Farm
This underground farm is a great idea because it not only keeps your animals away from dangers while in survival mode, but it makes things more streamlined as you can have them in cubicle stalls such as this. It also makes the aboveground look cleaner overall as well.
Indoor Farm
If you're looking to have a farm similar to the Gigantic one but don't want your animals out with the elements, then having them enclosed with an indoor farm would be your best bet. It's a cute idea and this method gives way to a lot of creativity as you can make multiple levels and corridors for them to roam if you wanted to.
Those are our picks for some animal farm design ideas for inspiration! Hopefully, you either take some of these ideas for yourself or have been inspired to do something wholly unique! We also have some lists of other Minecraft building ideas as well for you to check out!