Metroid Dread Ending Rewards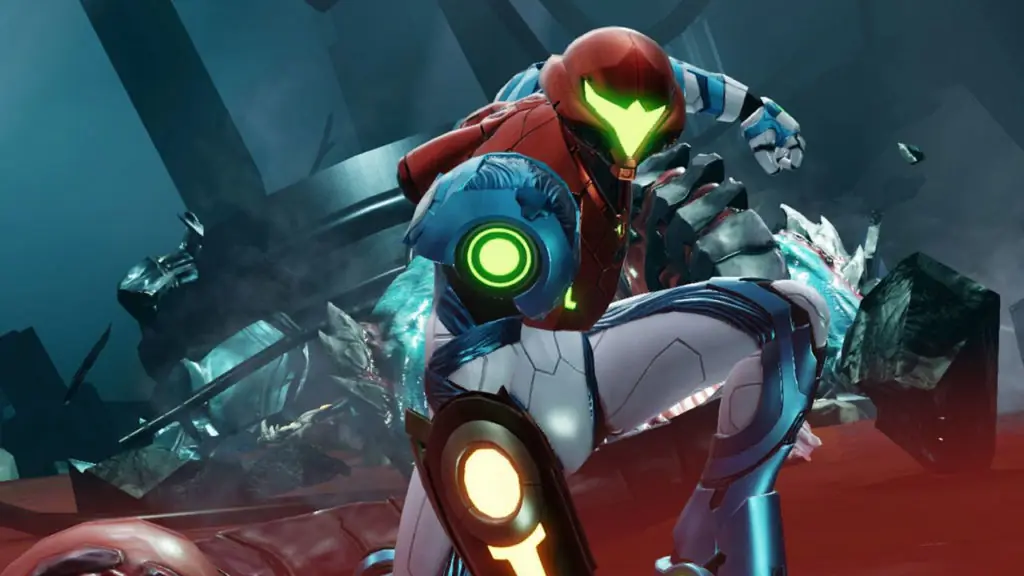 Samus Aran is possibly the hardest working person, let alone bounty hunter, in the entire galaxy. Whatever the Galactic Federation pays her for her exploits, it is most definitely not enough. But she is a professional, so as long as she gets some kind of reward for saving the entire galaxy (again), she's content. Here are the ending rewards for Metroid Dread.
When you beat Metroid Dread, in typical Metroid fashion, you'll receive a splash screen at the end showing you how long your run lasted and what percentage of collectibles you obtained. If you're hoping for some kind of in-game bonus for clearing the story, you're not getting that. But for clearing the game, you do unlock access to the game's gallery, as well as the "Chozo Archives," both found in the extras menu when you're selecting a save file. The gallery features nifty promotional images of Samus in action from the various Metroid games, while the Chozo Archives features images that give you a little more insight into the story of Metroid Dread.
Metroid Dread Ending Rewards
However, while clearing the game once will give you access to these features, just finishing the game only gives you access to the bare minimum. To unlock all of the images in the gallery, you'll need to clear the game below certain time pars and on the hard difficulty setting. To unlock the images of the Chozo Archives, you'll need to achieve 100% item collection in each of the game's areas.
The following milestones are needed to unlock images in the gallery:
Beat the game on Normal with any clear time for Image 1
Beat the game on Normal in under 8 hours for Image 2
Beat the game on Normal in under 4 hours for Image 3
Beat the game on Hard with any clear time for Image 4
Beat the game on Hard in under 8 hours for Image 5
Beat the game on Hard in under 4 hours for Image 6
Unlock all other gallery images to unlock Image 7
Meanwhile, you'll need to achieve 100% item collection in the following areas to unlock images in the Chozo Archives:
Get 100% collection in Artaria for Image 1
Get 100% collection in Cataris for Image 2
Get 100% collection in Dairon for Image 3
Get 100% collection in Burenia for Image 4
Get 100% collection in Ghavoran for Image 5
Get 100% collection in Ferenia for Image 6
Get 100% collection in Itorash for Image 7
Get 100% collection in Hanubia for Image 8
Get 100% collection for the entire game for Image 9