Marvel's Midnight Suns – Venom Best Gifts and Hangouts Guide
We are Venom.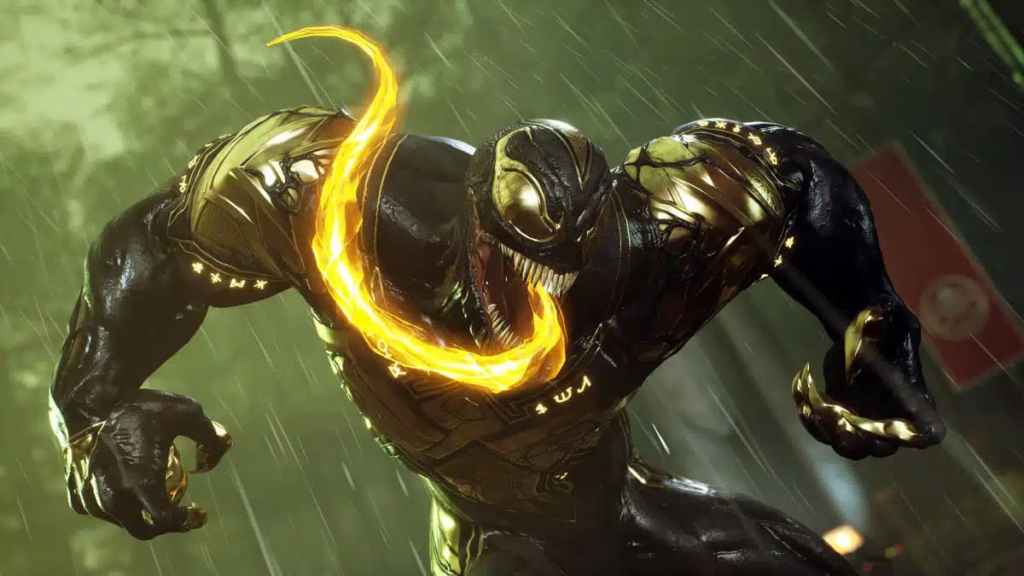 You either die a hero or live long enough to become the villain. Or, you become a DLC character and become a playable hero. Well, that's the case of our favorite symbiote, Venom. While he may be a little on the limit between villain and an anti-hero, if you have to choose, I bet you would prefer having him as your ally. And to do that, you will have to win him over. For that same reason, here is the Venom Best Gifts and Hangouts Guide.
Venom Best Gifts and Hangouts Guide
Introduced in the DLC pack named Redemption, Venom, after being introduced in the base game as a Villain, has become a playable hero in Midnight Suns. Finally, we get the symbiotic relationship between Eddie Brock and Venom on our side. And, since he will be a playable hero now, you will have to strengthen your friendship relationship by giving him gifts and spending time in the correct places. This way, he will be able to gain passive boosts, new combos and alternative costumes. Check out the tables below to know what gifts to give, and where to take Venom on a date, a friendship one at least.
Venom Best Gifts
Loved Gifts
Liked Gifts
Disliked Gifts
Candle (Beachy Waves)
Candle (Bone)
Music Box (Blood on Blood)
Serenity: Calming Your Inner Demon
Snack Box (Meat-o-phile)
Advanced Photography
Amazing Fantasy #15
Candle (Grave Dirt)
Candle (Jet Fuel)
Candle (Sports Car Interior)
Captain Marvel #1 – 2012
Dagger
Dark Beauty: A Gothic Coloring Book
Growing Up With Trauma
Human Anatomy: Volume IV
Lessons in Leadership by Lt. Col. James Rhodes
Madripoor in Pictures
Meat Market
Music Box (Do It With Style)
Music Box (O Danny Boy)
Music Box (On the Slopes of Wundagore)
Music Box (Transcendental Chimes)
New Mutants #98
Photo Frame
Premium Sketchbook
Snack Box (Luxury Bites)
Snack Box (Premium MREs)
Snack Box (Root Beers of Canada)
Tales of Suspense #39
The Unauthorized Biography of Captain Marvel
The Uncanny X-Men #160
Vase
A Stoic Companion
Iron Man Fanfic Anthology
Music Box (Face It Tiger)
Nineteenth Century Russian Poetry
Snack Box (World's Grossest Candy)
The Illustrated History of the Squadron Supreme
Venom Best Hangouts and Havens
Loved Activities
Liked Activities
Disliked Activities
Fishing
Have a Drink
Playing Cards
Working Out
Birdwatching
Exploring the Grounds
Painting
Playing Video Games
Deep Conversation
Reading by the Fire
Related: How Friendships and Hangouts Work in Midnight Suns
Follow the above tables, and you will be able to befriend Venom in no time. Just remember to keep your friendship levels to the top, and you will have an even more powerful ally on this extremely popular Marvel character. I just hope Spidey and him don't have any problems interacting with each other.
---
Marvel's Midnight Suns is available on PlayStation 5, PlayStation 4, Xbox One, Xbox Series X/S, Nintendo Switch and Windows. Please check out Gamer Journalist on Facebook to join the discussion and keep up to date with our content. You might also like to check out or guides on All Iron Man Hangouts in Midnight Suns or Midnight Suns Best Haven for Each Hero.
About the author