Madden NFL 23: All Quarterback Ratings and Rankings Revealed
Everybody knows that a team only goes as far as their QB can take them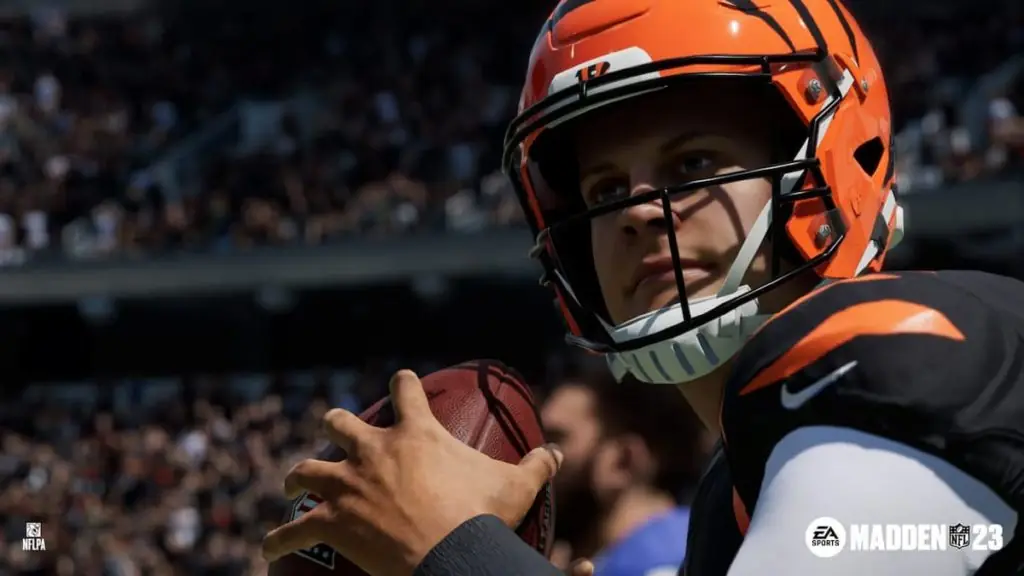 NFL training camps are officially underway and Madden NFL 23 ratings week has begun. Now that football season is among us and player ratings are finally getting revealed, fans are eager to see where their favorite players land in the pecking order. With one of the the final position group highlighted being the quarterbacks.
Here are all of the best quarterback ratings and rankings in Madden NFL 23.
Madden NFL 23: All Quarterback Ratings and Rankings Revealed
Not only is the quarterback the team's biggest decision maker but they're also relied upon to make timely plays and manage the game efficiently. All while delivering accurate passes deep down the field, in the pocket and on the run. As a result, how good your quarterback is generally determines how your team will perform by throughout the season. Which means that to compete for a Super Bowl in Madden NFL 23, you'll want to snag one of these top QBs.
Related: Madden NFL 23 – All Wide Receiver Ratings Revealed
Without further ado, here are the top 40 quarterbacks in Madden NFL 23.
Top 40 Quarterbacks
Tom Brady (97), Tampa Bay Buccaneers
Aaron Rodgers (96), Green Bay Packers
Patrick Mahomes (95), Kansas City Chiefs
Josh Allen (92), Buffalo Bills
Joe Burrow (90), Cincinnati Bengals
Dak Prescott (89), Dallas Cowboys
Justin Herbert (88), Los Angeles Chargers
Lamar Jackson (87), Baltimore Ravens
Russell Wilson (87), Denver Broncos
Matthew Stanford (85), Los Angeles Rams
Deshaun Watson (84), Cleveland Browns
Kyler Murray (84), Arizona Cardinals
Derek Carr (83), Las Vegas Raiders
Ryan Tannehill (83), Tennessee Titans
Matt Ryan (81), Indianapolis Colts
Kirk Cousins (80), Minnesota Vikings
Mac Jones (78), New England Patriots
Baker Mayfield (77), Cleveland Browns
Jimmy Garoppolo (77), San Francisco 49ers
Jameis Winston (76), New Orleans Saints
Trevor Lawrence (76), Jacksonville Jaguars
Teddy Bridgewater (75), Miami Dolphins
Tua Tagovailoa (75), Miami Dolphins
Jalen Hurts (74), Philadelphia Eagles
Justin Fields (74), Chicago Bears
Carson Wentz (73), Washington Commanders
Zach Wilson (73), New York Jets
Jared Goff (72), Detroit Lions
Trey Lance (72), San Francisco 49ers
Davis Mills (71), Houston Texans
Marcus Marriott (71), Atlanta Falcons
Sam Darnold (71), Carolina Panthers
Andy Dalton (70), New Orleans Saints
Daniel Jones (70), New York Giants
Desmond Ridder (70), Atlanta Falcons
Jacoby Brissett (70), Cleveland Browns
Malik Willis (69), Tennessee Titans
Mitchell Trubisky (69), Pittsburgh Steelers
Taylor Heinicke (69), Washington Commanders
Tyrod Taylor (69), New York Giants
All in all, I would say that these are pretty fair overall ratings. Brady, Rodgers, Mahomes and Allen are certainly the best quarterbacks in the league while Burrow, Prescott, Herbert and Jackson are just a little lower in terms of all-around talent. Obviously, there are still a few mistakes, like having Josh Allen (92) three points lower than Patrick Mahomes (95) or Aaron Rodgers (the reigning MVP of the league) with just a 96.
I also find it interesting that Desmond Ridder (70) is the highest-rated rookie QB even though Kenny Pickett (68) was the first one drafted and was widely regarded as the most "NFL-ready" quarterback in the draft. I think most would argue that giving Daniel Jones a 70 is a tad harsh as well. That being said, EA seems to have gotten the order right for the most part, so, these actually aren't awful ratings.
That's everything you need to know about the latest Madden NFL 23 ratings reveal highlighting the best quarterbacks in the game. Before you go, be sure to check out some of our other Madden content here at Gamer Journalist. Like all changes to Franchise Mode in Madden NFL 23 or how to use FieldSENSE in Madden NFL 23.