Madden NFL 23: All Center Ratings and Rankings Revealed
Centers are the lead communicators and direct link between the football and QB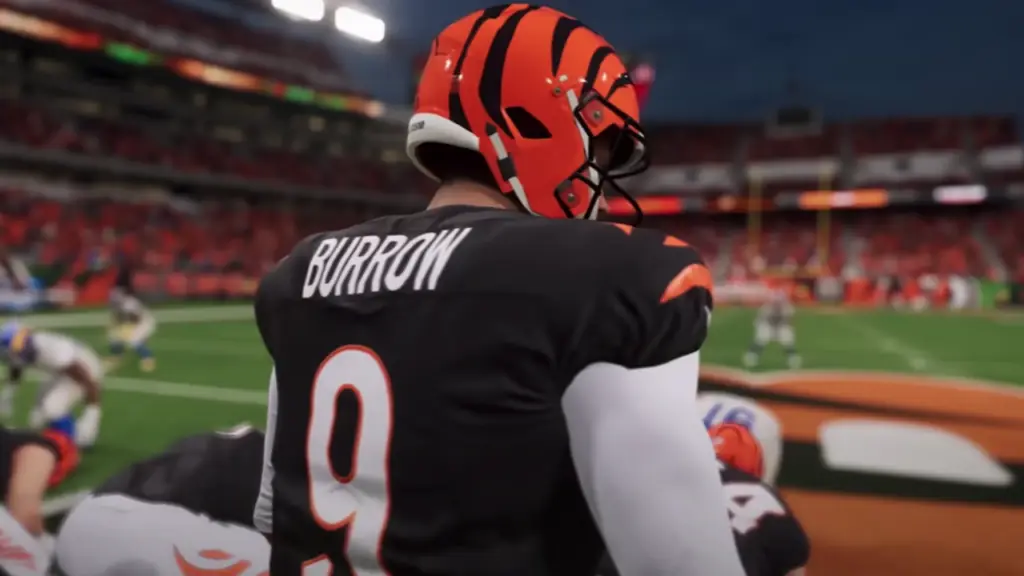 NFL training camps are officially underway and Madden NFL 23 ratings week has begun. Now that football season is among us and player ratings are finally getting revealed, fans are eager to see where their favorite players land in the pecking order. With one of the the final position group highlighted being the centers.
Here are all of the best center ratings and rankings in Madden NFL 23.
Madden NFL 23: All Center Ratings and Rankings Revealed
Even though many regard left tackles as the most important position on the offensive line, centers aren't too far off. As the primary communicator and leader of the trenches, centers are designed to control adjustments along the line of scrimmage and alleviate pressure on the quarterback. These players typically need to find a fine balance between instincts and football aptitude as well as superior athleticism and agility. So, it's certainly a position you'll want to prioritize in Madden NFL 23.
Related: Madden NFL 23 – All Offensive Guard Ratings and Rankings Revealed
Without further ado, here are the top 40 centers in Madden NFL 23.
Top 40 Centers
Corey Linsley (91), Los Angeles Chargers
Jason Kelce (90), Philadelphia Eagles
Ryan Jensen (90), Tampa Bay Buccaneers
Rodney Hudson (89), Arizona Cardinals
Frank Ragnow (87), Detroit Lions
Creed Humphrey (86), Kansas City Chiefs
David Andrews (85), New England Patriots
Ryan Kelly (82), Indianapolis Colts
Ben Jones (81), Tennessee Titans
Chase Roullier (80), Washington Commanders
Erik McCoy (79), New Orleans Saints
Mitch Morse (79), Buffalo Bills
Connor McGovern (77), New York Jets
Ted Karras (75), Cincinnati Bengals
Bradley Bozeman (74), Carolina Panthers
Garrett Bradbury (74), Minnesota Vikings
Tyler Linderbaum (74), Baltimore Ravens
Connor Williams (73), Miami Dolphins
Justin Britt (73), Houston Texans
Matt Hennessy (73), Atlanta Falcons
Austin Blythe (72), Seattle Seahawks
Jon Feliciano (72), New York Giants
Lloyd Cushenberry III (72), Denver Broncos
Brian Allen (71), Los Angeles Rams
Josh Myers (71), Green Bay Packers
Tyler Biadasz (71), Dallas Cowboys
Andre James (70), Las Vegas Raiders
Ethan Pocic (70), Cleveland Browns
Austin Reiter (69), Kansas City Chiefs
Cam Jurgens (68), Philadelphia Eagles
Dan Feeney (68), New York Jets
Mason Cole (68), Pittsburgh Steelers
Nick Gates (68), New York Giants
Nick Harris (67), Cleveland Browns
Pat Elflein (67), Carolina Panthers
Evan Brown (66), Detroit Lions
Jonotthan Harrison (66), Atlanta Falcons
Tyler Shatley (66), Jacksonville Jaguars
Luke Fortner (65), Jacksonville Jaguars
Sam Mustipher (65), Chicago Bears
Every Madden player knows that it's hard to find long-term solutions at the center position but this is really taking things to a whole other level. With just ten lone players carrying an 80 overall or higher, it looks like there will be very few teams in Madden NFL 23 with a reliable center.
Now, for the most part, I believe these rankings are relatively accurate. Linsley, Kelce, Jansen and Hudson are rightfully at the top of the list, followed by talented up-and-comers like Ragnow and Humphrey. Although, Nick Gates didn't allow a single sack in 2020 but missed the majority of last season due to injury. The result? Well, Madden awarded him with a lowly 68 overall. Similarly, Ryan Kelly (82) was a Pro Bowler last year but somehow received the eighth-highest rating in Madden NFL 23.
That's everything you need to know about the latest Madden NFL 23 ratings reveal highlighting the best centers in the game. Before you leave, be sure to check out some of our other Madden content here at Gamer Journalist. Like everything included with each edition of Madden NFL 23 or how to use FieldSENSE in Madden NFL 23.