Madden 23 Catching Guide: How to Catch All Passes in Madden
Unless you've got a stud WR, you're going to need to learn these catching mechanics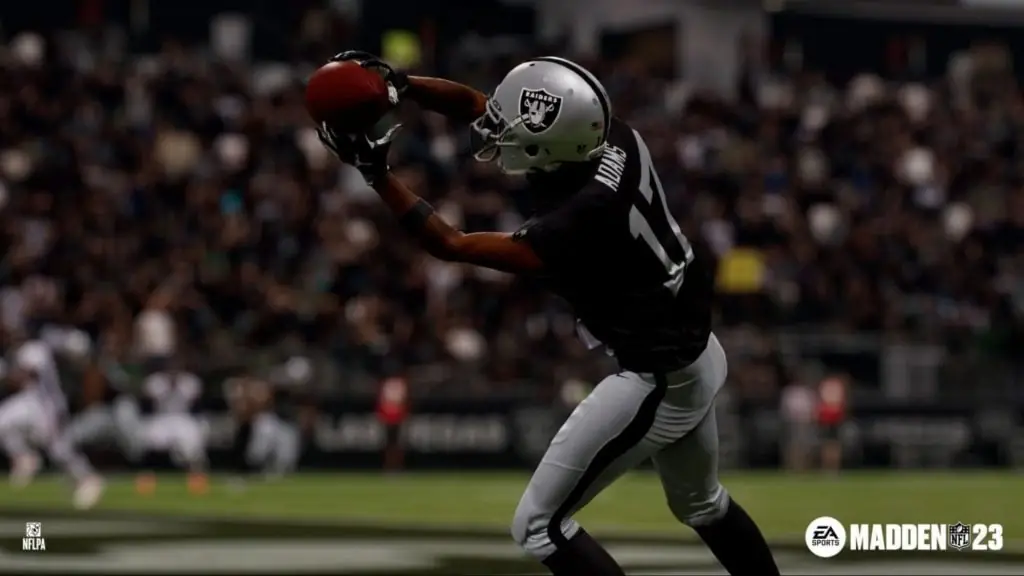 Over the last few years, EA has put effort into making the game more realistic and challenging by introducing User Catches. Which has essentially removed the auto catch system of old and replaced it to allow for more control in the catching game. As players now have different types of catches they can utilize in certain conditions in Madden 23.
Here's our Madden 23 catching guide that will show you how to catch all passes in the game.
Madden 23 Catching Guide: How to Catch All Passes in Madden
Unless you've got an elite receiver like Justin Jefferson, Cooper Kupp, or Stefon Diggs, chances are that you're probably going to have to take the game over at some point. This means you'll need to control how to catch the myriad of passes your player is likely to receive over the course of a Madden 23 game.
Related: How to Lateral Pass in Madden 23
When your receiver is in the open field and it feels guaranteed that the ball will end up in their hands. Then you can take the hands-off approach and let the auto catch mechanism take over. However, during more complex passing plays, you might need to utilize the Aggressive Catch, Possession Catch or RAC Catch controls.
Here's how you can perform all three catch types in Madden 23;
Aggressive Catch – Hold Y (for Xbox) or Triangle (for PlayStation)
Possession Catch – Hold A (for Xbox) or X (for PlayStation)
RAC Catch – Hold X (for Xbox) or Square (for PlayStation)
Aggressive Catches should be used for more difficult catches when the ball is within coverage or out of the receiver's reach. Possession Catches will make the player catch the ball safely and secure it at the expense of picking up additional yards after the catch. Whereas RAC (or Run After Catch) Catches will let the player catch the ball easily and pick up a few yards afterwards. So, it's typically the best option if you're looking to gain as many yards as possible.
That's everything you need to know about how to catch all passes in Madden 23. If you're interested in more Madden content, be sure to check out our guides section here at Gamer Journalist. Where you can find information like all new Superstar and X-Factors in Madden 23 or how to stiff arm in Madden 23.