Madden 22: Top 10 Tight Ends and Running Backs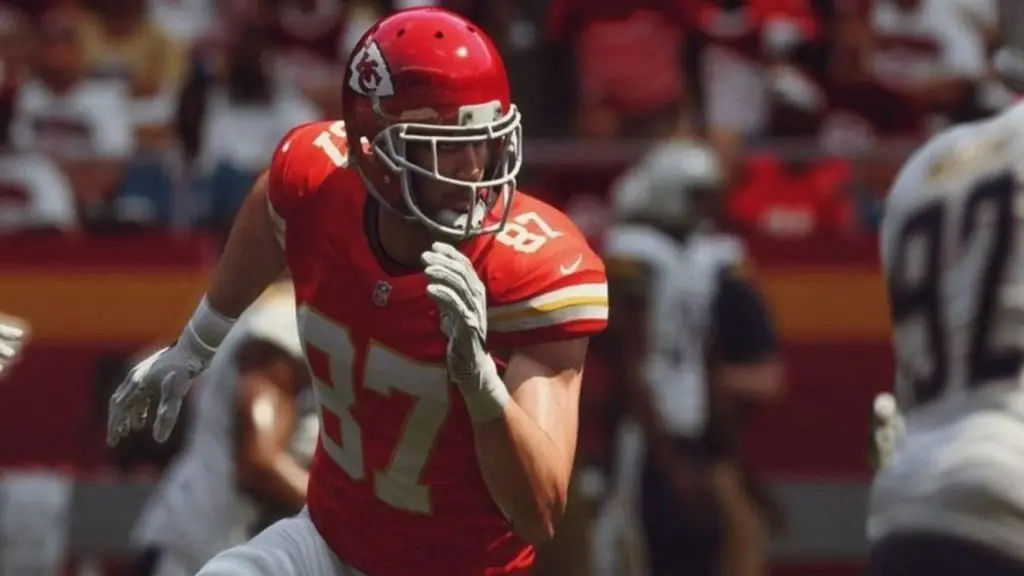 Not only are football fans across the world ecstatic for the start of training camp and the 2021/22 NFL season, but they're also itching to get their hands on the latest edition of Madden. After an explosive 2020 NFL season that saw Aaron Rodgers dominate his way to another 'MVP,' Derrick Henry cement his place as the game's top rusher, and TB12 reclaim his throne.
The hype for this upcoming NFL season has never been greater. With the game set to launch on August 20th, EA Sports has started to reveal the highest-rated players at each position, with the main target groups for today being the tight ends and running backs. Let's take a look at Madden 22's top ten tight ends and running backs.
MADDEN 22 TOP 10 TIGHT ENDS AND RUNNING BACKS
One of the shining moments from the Madden 22 tight-end ratings reveals the Kansas City Chiefs superstar, Travis Kelce, becoming the third member of the game's renowned ''99-Club".
Kelce set career highs across the board last season, leading his team to the Super Bowl in a year that saw him real-in 105 catches for 1,416 yards and 11 touchdowns in just 15 games.
But beyond Kelce, the tight end group in 2021 is full of talent, with the top players in Madden 22 being;
Who are the best Tight Ends in Madden 22?
The best tight ends in Madden 22 are:
Travis Kelce (99) – Kansas City Chiefs
George Kittle (96) – San Francisco 49ers
Darren Waller (93) – Las Vegas Raiders
Mark Andrews (88) – Baltimore Ravens
Hunter Henry (87) – New England Patriots
Austin Hooper (86) – Cleveland Browns
Rob Gronkowski (86) – Tampa Bay Buccaneers
T.J. Hockenson (85) – Detroit Lions
Mike Gesecki (85) – Miami Dolphins
Dallas Goedert (84) – Philadelphia Eagles
Along with the top tight ends and the other member of the exclusive '99-Club' like Travis Kelce, EA also revealed the game's top-rated running backs.
Who are the best Running Backs in Madden 22?
The best running backs in Madden 22 are:
Christian McCaffrey (97) – Carolina Panthers
Derrick Henry (96) – Tennessee Titans
Nick Chubb (96) – Cleveland Browns
Dalvin Cook (95) – Minnesota Vikings
Alvin Kamara (94) New Orleans Saints
Aaron Jones (91) – Green Bay Packers
Saquon Barkley (90) – New York Giants
Josh Jacobs (89) – Las Vegas Raiders
Ezekiel Elliot (88) – Dallas Cowboys
Joe Mixon (88) – Cincinnati Bengals
In case you missed it, take a look at the top ten Edge Rushers and Defensive Linemen for Madden 22.