Madden 22 Gameplay Improvements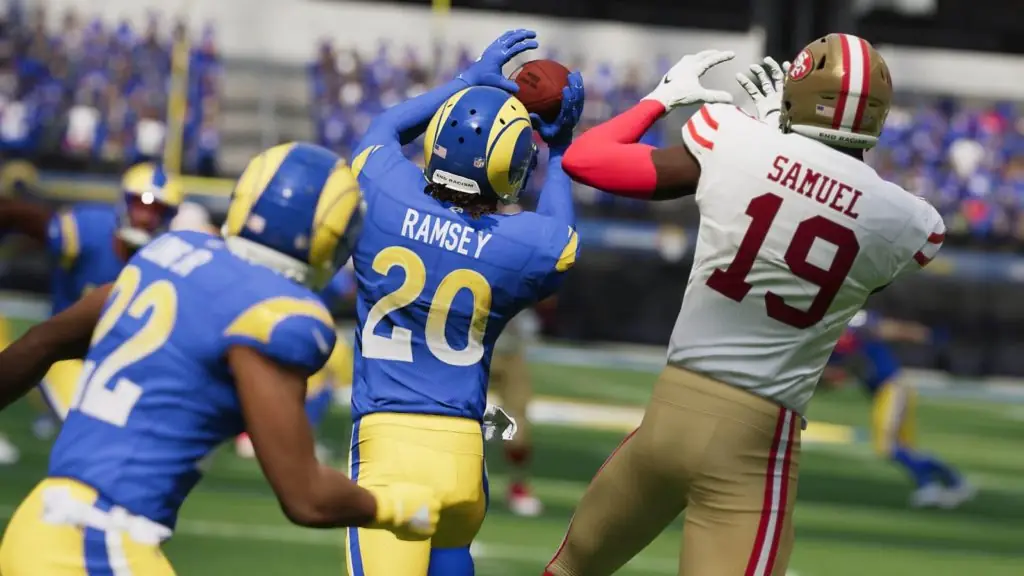 The official Madden release is one of the most anticipated moments of the year for sports gamers, and this year is no different. We now know that the two "GOATS" in reference from the EA trailer are indeed Tom Brady, and Patrick Mahomes. We also know that EA will slowly reveal more and more information as the release date draws closer. However, one thing that EA did announce is that Madden 22 has undergone some major improvements in terms of the overall gameplay.
Some of these improvements include new additions to the popular Face of the Franchise mode, Superstar KO, Dynamic Gameday, and more in-game adjustments. All of which we will go into further detail below.
Madden 22 Gameplay Improvements
Madden 22 is set to have some groundbreaking features that are sure to have you out of your seat, including some highly-anticipated improvements to Madden Ultimate Teams, Face of the Franchise, and more.
In-game Adjustments
The general gameplay has improved dramatically, as players can now expect unified progression for their characters and player class progression across all game modes.
Madden players will also be able to make in-game adjustments at halftime to counter the opposing Superstar X-Factors and defensive strategies.
This is a massive addition to the gaming franchise, as having the ability to react and switch up your game plan to counter your opponent's, adds the perfect level of realism and competitiveness to the game.
Face of the Franchise
Also, expect changes to be made to the popular Face of the Franchise mode, as EA has announced that there will be a brand new story, position (Linebacker), and player class system.
This means that there will be way more customization than ever before, with The Yard also taking on the new avatar progression system, allowing players to battle it out in a single-player campaign. Both The Yard and Face of the Franchise also carry the ability to share progress and rewards.
Superstar KO
Superstar KO in Madden 22 showcases a new way to take on the reigns of an NFL franchise, with the popular multiplayer game mode adding in real-world NFL teams for the first time ever. It also includes a next-gen stat system and the ability to tweak your game plan throughout the match.
Dynamic Gameday
Dynamic Gameday is one of the most anticipated additions to Madden 22, as this new system is guaranteed to impact every aspect of the game.
The newly integrated system is specifically engineered to create more raw energy, emotion, and unpredictability as with modern, real-life NFL games.
No matter what game mode you're competing in, the new system will help to create a fresher and deeper level of strategy and storytelling. However, certain features like Dynamic Gameday, Gameday Atmosphere, Gameday Momentum, Next Gen Stats Star-Driven AI, and Home Field Advantage are only available on PS5 and Xbox Series X/S.