Madden 22 features that EVERYONE wants to see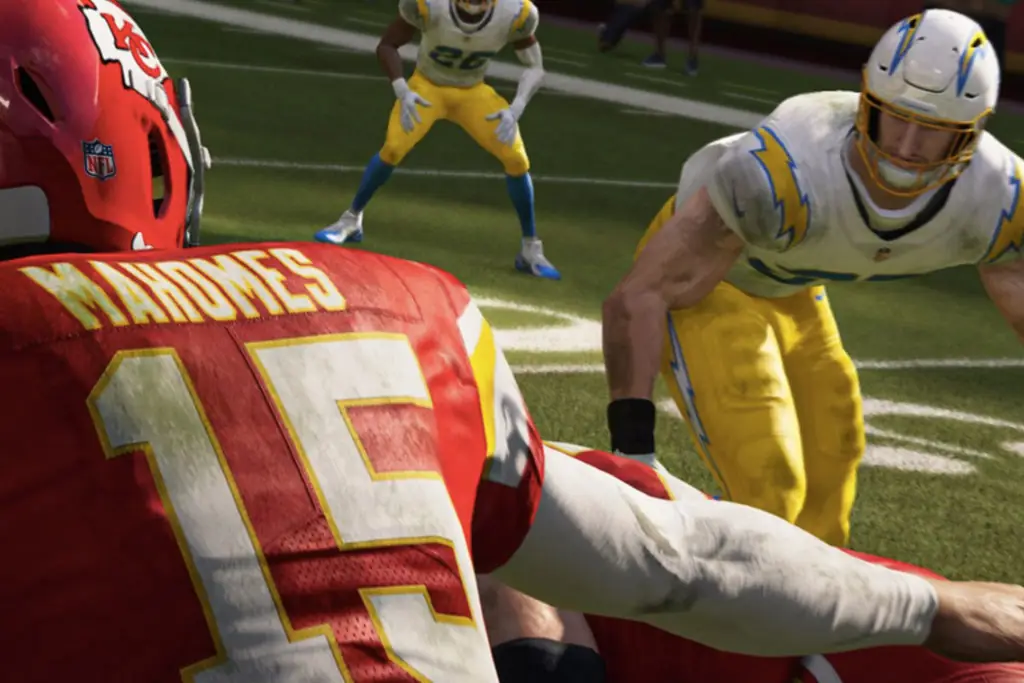 The 2020 NFL season is now in the past. TB12 has captured his 7th Super Bowl ring. Urban Meyer and Trevor Lawrence are gearing up in Florida. Stafford's now with the Rams. And Rodgers is leaving Green Bay.
With all eyes now set on next season, fans are eager to see what changes are to come for the installment of Madden 22. By diving deep into social media and independent forums, we have developed the three features that fans most want to see for Madden 22.
Madden 22 Features Everyone Wants to See
The majority of features revolve around the continued pressure put on by fans wanting to see changes made to Madden's Franchise Mode. Fans of Franchise mode feel like they aren't getting nearly the same level of depth or engagement compared to other sports games like NBA 2K or FIFA.
So, we have comprised a variety of features they hope to see implemented in Madden 22. The primary features everyone wants to see are more presentation production, a coaching carousel/skill trees, and improved scouting.
Add more presentation production
Whether it be regular-season matchups, pre-season exhibition games, or even the Super Bowl, you will find a certain lack of pre-match build-up, half-time assessments, live stats, pre-game/post-game press conferences, etc.
Even having the ability to see your opponent's tendencies, common plays, or dangerous players to watch out for are great ways to get fans more amped to play. Taking away simple things like this you also take away from the overall engagement and realism within the game. Players are less likely to get invested in the story of their franchise if they feel like the production value is low.
Coaching Carousel / Skill Trees
In previous versions of Madden, you'll remember there were not only head coaches moving around the league but offensive and defensive coordinators as well.
Even in older versions of the NCAA games, they set it up so that there was a "coaching carousel" with the defensive and offensive coordinators where the good ones would eventually move up and get hired.
Adding this feature into future versions of Madden would be wise so that players have more options to personalize their team and reward good (or bad) offenses/defenses.
Another wish for Madden goers is to add in a "skill tree" of sorts where players will get in-game bonuses to stats, player development bonuses, morale bonuses, player retention bonuses, FA bonuses, etc.
Scouting
When it comes to scouting in Madden, not much has really come by in the way of change. Every season you are given a full list of potential draftees that you can use XP to scout further and see how or if they will fit into your lineup.
The issue is that it's fairly limited and doesn't really give you any sense of authenticity or realism. It generally feels like year-in and year-out you are drafting some variation of the same player.
Instead, fans have suggested that Madden try to mirror the tactics to that of major European football (soccer) clubs in FIFA. If Madden were to adopt this idea, scouting would need to be retooled entirely where regional scouts are available (East, West, North, and South) with varying skills/traits.
Each scout would be given different traits and skills which make them unique (Evaluation, Reputation, Specialty, and Bias/Influencers), with each prioritizing certain aspects of a prospect's portfolio.
For example, Bias/Influencers would define what scouts value more than anything else; athleticism, intangibles, potential, and talent. These scouts would gradually deliver these reports from across the country throughout an NFL season. The NFL Combine would then be used to fine-tune the prospects at the top of your board.
A nice touch, too, would be to add in a "college tab" where you show the player's stats from college, as well as their awards and accolades. Adding in more flexibility and personable features is a tremendous way to keep people invested in building a franchise.