The best teams in Madden 22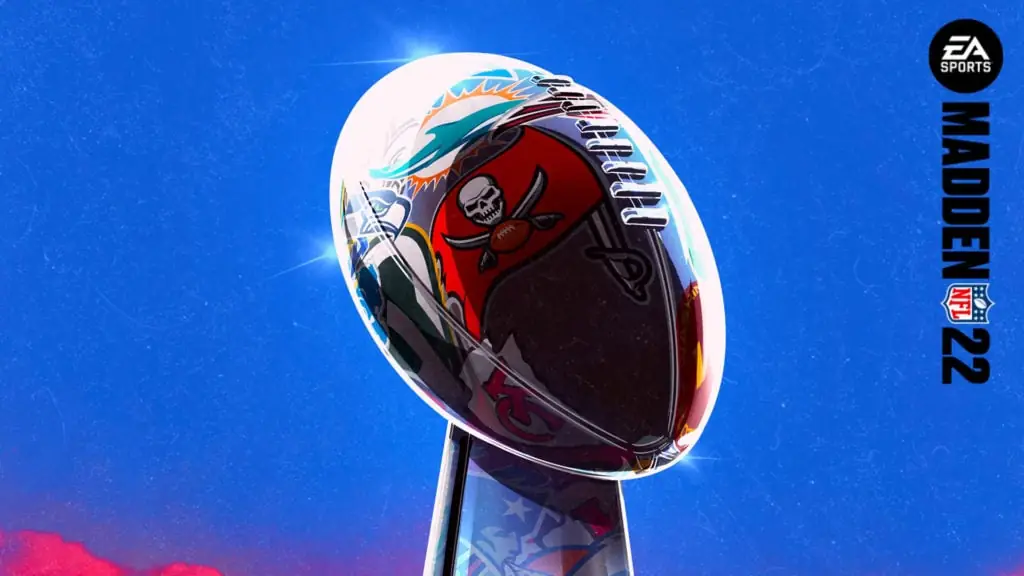 It's September, the NFL regular season is just about to kick off, which means that players from around the world can now get their hands on Madden 22. Regardless of whether you're jumping into Franchise Mode, or building up your Madden Ultimate Team, or even dueling it out at The Yard, there's tons of new content in Madden 22.
That's why we've decided to do a detailed breakdown of Madden 22's best teams, laying out some of the league's top-rated offenses, defenses, and units as a whole.
The best teams in Madden 22
There's no question that if you want to achieve true greatness on the gridiron, then you're going to need to be aware of Madden 22's best teams, including the top-rated offenses and defenses.
Best Defense teams
Tampa Bay Buccaneers (90)
Pittsburgh Steelers (88)
Chicago Bears (87)
Denver Broncos (86)
New England Patriots (86)
Green Bay Packers (85)
Baltimore Ravens (85)
Arizona Cardinals (84)
San Francisco 49ers (84)
Los Angeles Rams (83)
It's no surprise to see the Bucs' Super Bowl-winning defense take the top spot, led by an all-star cast of Lavonte David (92 – overall), Shaquil Barrett (88 – overall), and Vita Vea (88 – overall), to name a few. They are followed closely by defensive powerhouses like the Pittsburgh Steelers, Chicago Bears, and Denver Broncos, all of whom have studs of their own.
Best Offense teams
Kansas City Chiefs (96)
Tampa Bay Buccaneers (92)
Green Bay Packers (91)
Cleveland Browns (89)
Dallas Cowboys (88)
Tennessee Titans (87)
Buffalo Bills (86)
Seattle Seahawks (85)
Baltimore Ravens (84)
Arizona Cardinals (83)
It appears as though Mahomes, Kelce, and the Chiefs offense remain the 'cream of the crop', followed closely by the boys down in Tampa and the elite trio in Wisconsin (Rodgers, Adams, Jones). But really, all of these teams not only have elite quarterbacks at their disposal, but they also have quality backfields and talented receivers to help spread out the field.
Best Overall teams
Tampa Bay Buccaneers (92)
Kansas City Chiefs (89)
Baltimore Ravens (88)
Buffalo Bills (87)
Cleveland Browns (87)
Arizona Cardinals (86)
New Orleans Saints (86)
Green Bay Packers (85)
Los Angeles Rams (85)
Tennessee Titans (85)
Unsurprisingly, Tampa Bay is Madden 22's best team, with the franchise also carrying the game's top-rated defense and their Super Bowl counterparts earning the nod as the NFL's best offense (Chiefs).
Josh Allen's dual-threat ability has leap-frogged the Bills into immediate contention, and the deadly duo of Chubb and Hunt has allowed the Browns into the conversation as well.
All in all, it's not about the team you use but about how you use them. So, be aware of the specific advantages (or disadvantages) that your favorite team holds, and you should have no problem building them up into Super Bowl Champions.