Lost Ark: How to Fix Server Authentication Failed 10010
Get back on the game, stat.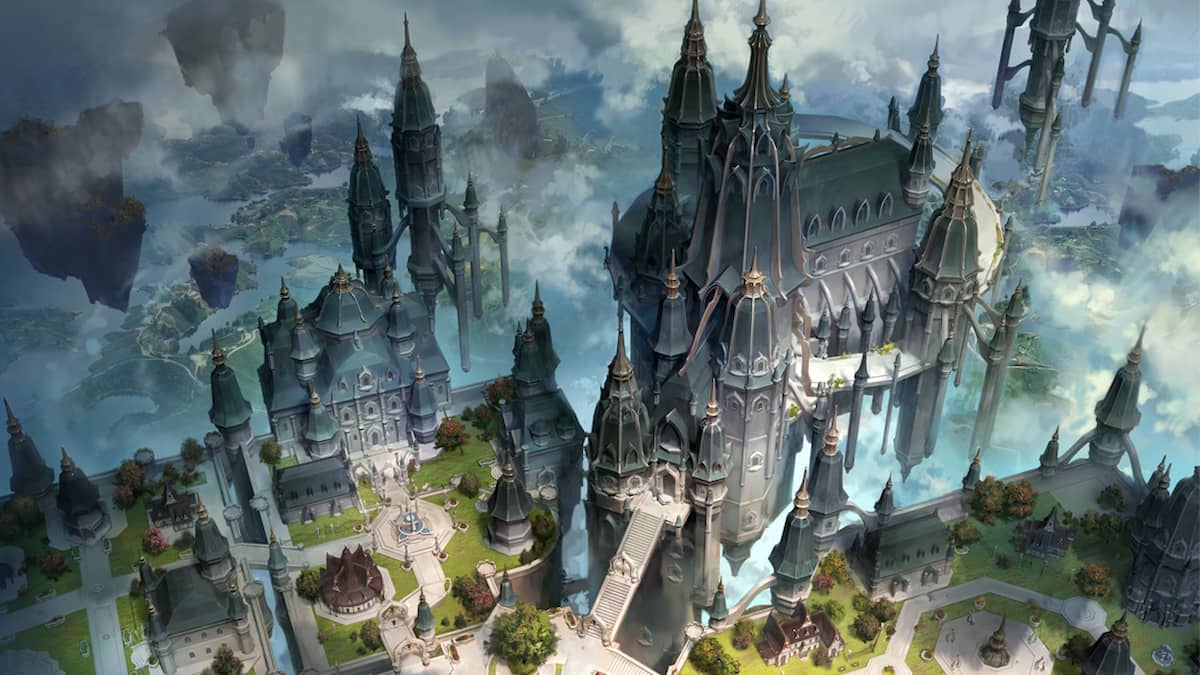 You are guaranteed to encounter some bugs one way or another with any game you play. A well-known MMO action RPG game, Lost Ark is no exception to this. There are quite a few errors you can chance upon when playing this game such as the "Server Authentication Failed 10010" error.
Players can get this error when trying to connect to a server or when in a queue in the game. If you have come across this issue, there are multiple ways to fix this and we're here to enumerate them and guide you step-by-step.
Method 1: Close the game and restart your PC
Sometimes, the simplest fix can easily resolve errors in the game. First, try restarting the game if you haven't yet. This removes temporary errors that are caused by old cookies and caches, or any other software issue that conflicts with the game.
To do so, you need to fully close the game and restart your PC or any device you're using to play. You can then update your device's operating system if it's outdated to ensure a smoother gaming experience.
Method 2: Clear the DNS cache
If a restart does not work, you can quickly try clearing the DNS cache of your PC. This resets the connection to the game servers which fixes the error. Here's how to do it:
Click on Start and go to All Programs > Accessories.
Select Command Prompt. You can also right-click on Command Prompt and choose "Run as administrator".
Type in "ipconfig /flushdns" in the Command Prompt window.
Press Enter and restart the game to see if this fixes the problem.
Related: What is the Lost Ark Creator Program?
Method 3: Disable Internet Protocol Version 6 (TCP/IPv6)
Some games have IPv6 issues which can cause certain errors like the "Server Authentication Failed 10010" error. Here's how to disable IPv6 on your PC:
Open the Control Panel.
Go to Network and Internet and then select Network and Sharing Center.
Click on Change Adapter Settings from the left side panel.
In the Network Connections window, right-click on your current network connection and choose Properties.
Uncheck the Internet Protocol Version 6 (TCP/IPv6) box and click on OK.
Once done, relaunch the game to check if the error persists.
Method 4: Verify the integrity of Steam files
If the cause of the error is corrupted or deleted game files, you can verify the integrity of your Steam files to fix it. Here's how to do that:
Launch Steam and go to "LIBRARY".
In your list of games, right-click on Lost Ark and select Properties.
Go to the "LOCAL FILES" tab and select "VERIFY INTEGRITY OF GAME FILES".
Wait until the process is completed.
Restart Steam and check if the error still appears.
Method 5: Refresh DNS credentials
Another tried and tested recommendation to fix the authentication error on Lost Ark is refreshing your DNS credentials. Here's how:
In Windows Search, type cmd and right-click on Command Prompt.
Choose "Run as administrator".
In the Command Prompt window, type the commands below and press Enter after each one of them:
ipconfig /flushdns
ipconfig /registerdns
ipconfig /release
ipconfig /renew
netsh winsock reset
Once done, completely turn off your PC and restart it. Check if the error persists by launching Steam as administrator and opening Lost Ark again.
Related: Best Ways to Get Gold in Lost Ark
Method 6: Disable antivirus and firewall
Oftentimes, third-party antivirus softwares can hinder you from playing or launching your games properly, and Lost Ark is no exception. So if you have one installed on your computer, you might want to try disabling the antivirus software for a while to check if it is what's causing the issue.
Method 7: Reinstall the game
Your last resort if none of the methods above work is reinstalling the game. This is because doing this deletes your game data, so make sure to back up all important files before you try this.
Simply go to the Control Panel and click on "Uninstall a program". Then, select Lost Ark and click on Uninstall. You can then restart your PC and download and install the game once again and see if this fixes the issue.
These methods are surefire ways in which you can fix the "Server Authentication Failed 10010" error on Lost Ark. Should you run into any other problems when launching or playing the game, you can always check the official forums for more tried and tested recommendations from other players. You can also first check the Server Status of the game first. If the server is down, it is the main reason for any errors you get and you have to wait until it is back up.