How Many Characters are in LEGO Star Wars Skywalker Saga?
May the force be with you as you adventure across the galaxy.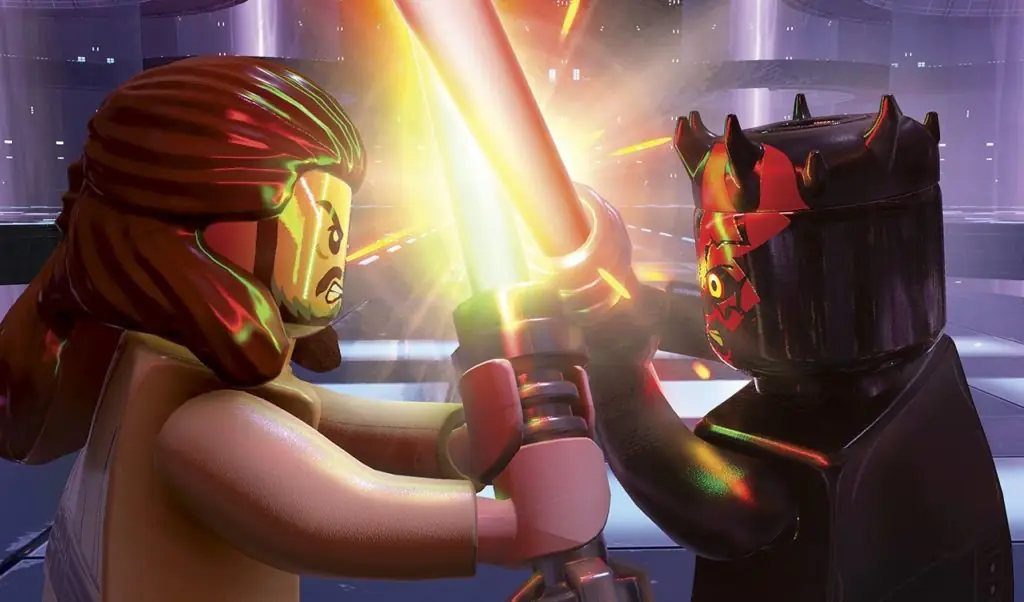 Lego Star Wars: The Skywalker Saga's sprawling epic may be set in a universe far far away, but fans can now relive their favorite sci-fi series in a fresh coat of paint. The Star Wars franchise is massive, with a cast of characters near and dear to people's hearts and also those less known.
In typical Lego fashion, Lego Star Wars: The Skywalker Saga collects almost all of these characters into one playable package. While everyone may know Luke Skywalker, Han Solo, and Obi-Wan Kenobi, some of these characters are more obscure. Take Bala-Tik or Gonkatine for instance.
How many playable characters are in LEGO Star Wars: The Skywalker Saga?
There are 384 Playable Characters in LEGO Star Wars Skywalker Saga. That's right, there's a crazy total of 384 playable characters in the new game, not counting DLC, which bring the total to over 400. LEGO Star Wars: The Skywalker Saga threw in everything but the blue milk (that will probably come at some point later), but many Star Wars fans will appreciate the effort as a love letter to the saga.
The characters are split up into 10 separate categories: Scavenger, Scoundrel, Hero, Bounty Hunter, Jedi, Dark Side, Villian, Protocol Droid, Extra, and Astromech Droid.
Don't expect every character to be unlocked from the beginning. Players unlock many characters by beating sections of the story, using certain codes, or completing a series of prerequisites. Part of the game's charm is unlocking the grab bag of favorites and obscure characters. Mr. Bones or Yaddle rank among the most obscure characters in the game for instance. You can find a complete list of characters here.
DLC Characters
If 384 characters weren't enough, there are also several DLC packages based on the extended Star Wars universe as well. Popular ones include characters from The Mandalorian and Solo: A Star Wars Story. See a complete list of DLC characters below.
The Mandalorian (Release: April 5)
Ahsoka Tano
Fennec Shand
Bo Katan
Boba Fett
Moff Gideon
Solo: A Star Wars Story (Release: April 5)
Young Han Solo
Young Lando Calrissian
Qi'ra
Young Chewbacca
Tobias Beckett
Enfys Nest
Classic Characters DLC (Release: April 19)
Princess Leia
Han Solo
Lando Calrissian
Luke Skywalker
Darth Vader
Rogue One: A Star War Story (Release: April 19th)
Jyn Erso
K-2SO
Chirrut Îmwe
Cassian Andor
Bodhi Rook
Baze Malbus
Director Krennic
A Trooper DLC Pack (Release: May 4)
Shoretrooper
Death Trooper
Range Trooper
Incinerator Stormtrooper
Mimban Stormtrooper
The Bad Batch (Release: May 4)
Echo
Hunter
Wrecker
Tech
Crosshair
The Mandalorian Season 2 (Release: May 4).
Bo-Katan Kryze
Fennec Shand
Ahsoka Tano
Moff Gideon
Boba Fett (Scion of Jango)