Does Knockout City Require PS Plus?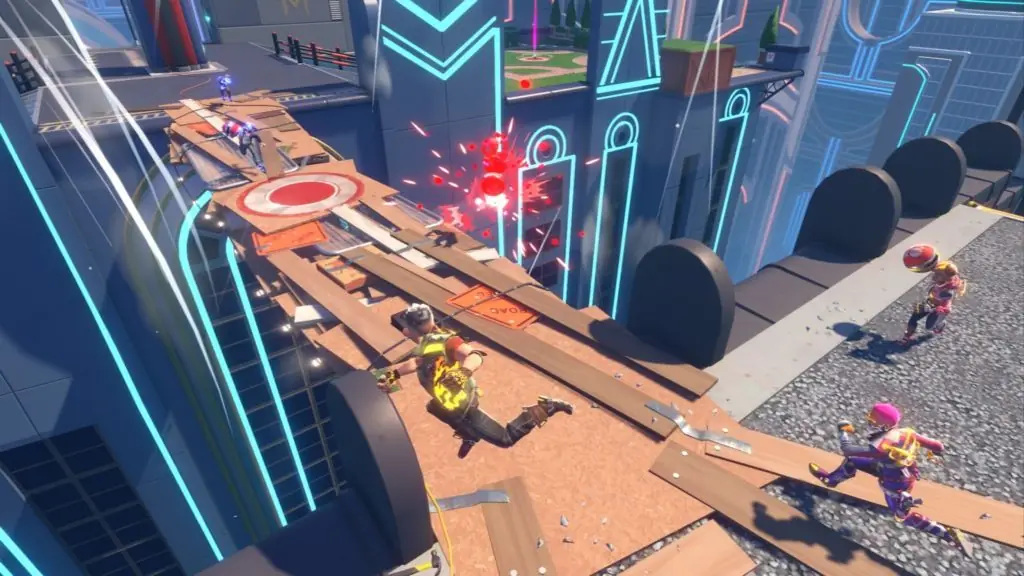 If there's one tricky thing about creating an online game with a massive cross-play ecosystem, it's reconciling all of the different paid online services. Playing stuff online on a PC is free, of course, but Switch, Xbox, and PlayStation all have their own paid services you need to be cognizant of. On that subject, does Knockout City require PS Plus?
Does Knockout City Require PS Plus?
According to general manager David Nathanielsz of Knockout City's developer, Velan Studio, the game has a bit of a scattershot approach to various online services. Once the Block Party trial ends on Monday with the game's full release, some platforms will require online subscriptions to continue playing. One of those platforms is, unfortunately, PlayStation; playing Knockout City on both PlayStation 4 and PlayStation 5 requires a PS Plus subscription.
The same requirement also goes for Xbox One and Series X/S players, who need to be subscribed to Xbox Live gold to play Knockout City online. Interestingly, though, according to Nathanielsz, Switch players do not require a Switch Online membership to play the game online. Subscribers to EA Play, as well as those who have access to EA Play through an Xbox Games Pass Ultimate subscription, can also play the full game for free.
As for the reason why PlayStation and Xbox require subscriptions, it's likely because, despite this past week being free, Knockout City is still a full, paid game. If it was a free-to-play game like Fortnite, they'd probably be more willing to make an exception and let players play without a subscription, but as it stands, you gotta pay the whole honkin' entry fee if you want to lob massive dodgeballs at peoples' heads. Speaking of which, make sure you enjoy these last couple days of free play, because once the game releases in full on May 31st, you'll have to slap down $19.99 to keep playing, though your progression will carry over from the free trial.