How to Pass the Ball in Knockout City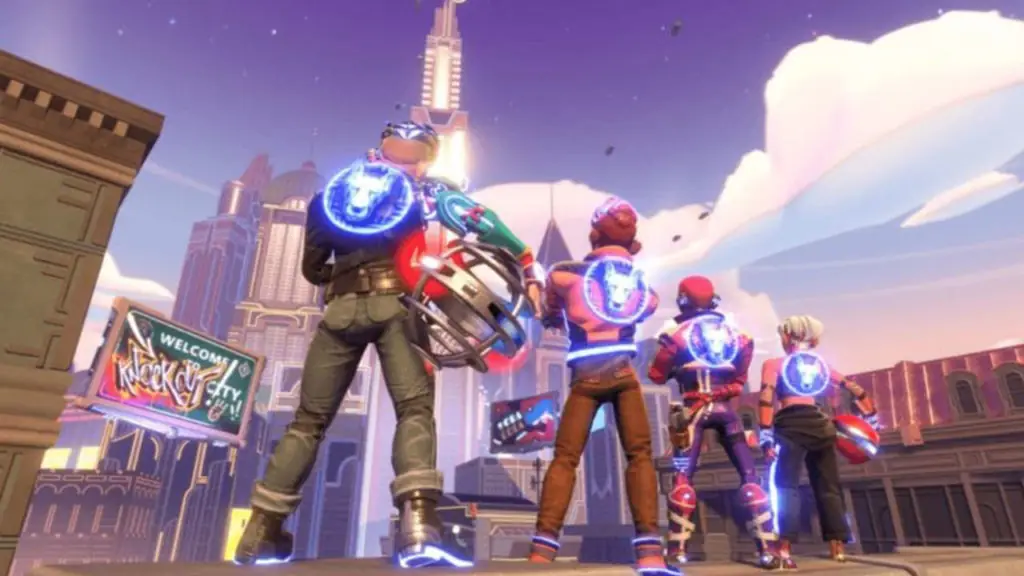 Dodgeball, despite its inherent ferocity, is a team sport. Only the most skilled of dodgeball masters can take on an entire team of combatants single-handedly. For all us regular folks, there's strength in numbers, and proper coordination can mark the difference between victory and defeat. The cornerstone of that coordination is the all-important pass. Here's how to pass the ball in Knockout City.
How to Pass the Ball in Knockout City
To throw a pass in Knockout City, make sure one of your teammates is in your line of sight, then press L1/LB/L/the middle mouse button to throw it to them. Don't worry about aiming; much like regular throws, you'll lock on automatically to your teammate as long as they're in your line of sight. If you're not currently holding a ball, you can also press the same button to call out for a pass from your teammates.
When you pass the ball between yourself and another player on your team, the ball will increase in level, taking one a pink-ish glow. A higher level ball travels faster when you throw it. It's the same leveling system that you get from catching an enemy's ball, though the difference is that the ball can only be leveled up once from a pass. They can't let you make the ball too fast for free after all, but if you incorporate a little fancy footwork with your teammate, you can disorient opponents enough to make up the difference.
Speaking of opponents, it is possible for an opposing player to intercept a pass with a catch. To prevent this, you can hold down the pass button to charge the ball up like a regular throw. Use this to throw an opponent's catch timing off if they're puppy-guarding the teammate you're trying to pass to.