It Takes Two Voice Actors List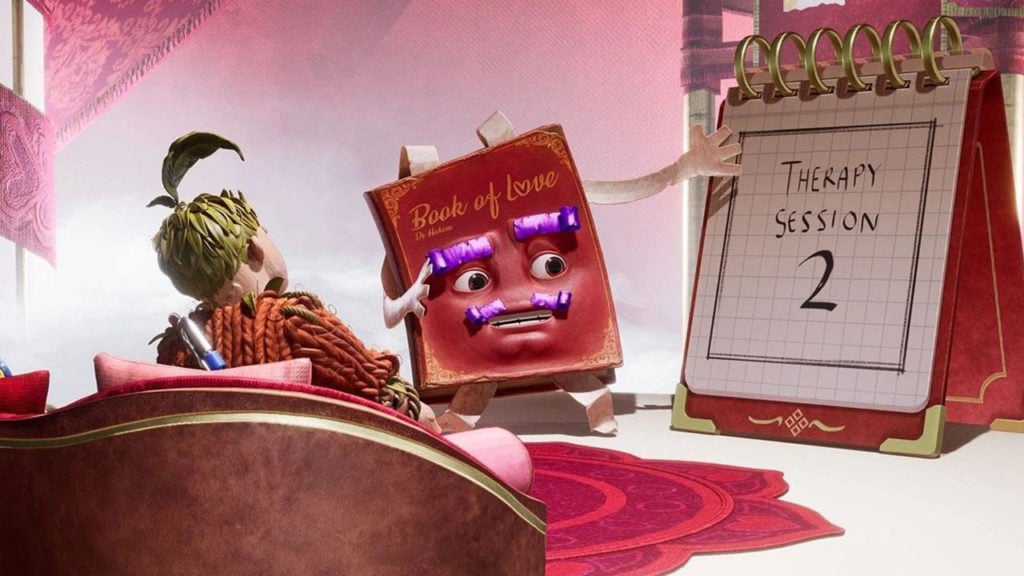 While voice acting isn't a necessity in every game, games that do have it need good voice actors to properly tell their story. This is even more important in cinematic, story-heavy games like It Takes Two that have a message they really want to convey to you. Luckily, EA scored a fantastic cast for this game. Here's the full voice actor list for It Takes Two.
It Takes Two Voice Actors List
Joseph Balderrama: Cody, Dr. Hakim
Voicing both the game's male lead Cody and its sort-of-antagonist Dr. Hakim is Joseph Balderrama. He previously provided some miscellaneous voices in A Way Out, but this time, he really gets to shine with two opposing roles.
For the female lead of the story, May, we have Annabelle Dowler. Dowler has appeared in a lot of British TV and film, including Suffragette, Doctor Who, and The Archers, though her first game role was in Divinity: Original Sin II as Saheila.
For May and Cody's distressed daughter, Rose, we have Clare Corbet. Corbet has provided voice work in all kinds of games with a variety of contrasting tones, including Dark Souls, LittleBigPlanet 3, and even The Witcher 3. Talk about some serious range.
As the game's first boss, the disgruntled vacuum cleaner, we have Stephen Greif, a classically-trained Shakespearean actor. It's a bit of a silly role for such a storied, talented actor, but he gives it just as much gusto as any other part.
Martin T. Sherman: Hammerhead
As the helpful Hammerhead, resident of the toolshed, we've got Martin Sherman, credited as Martin T. Sherman. Another VA with some serious range, Sherman's major claim to fame is his recurring role as Thomas in many Thomas the Tank Engine productions.
Grahame Fox: Squirrel Chief
As the surprisingly intimidating chief of the squirrels, we have Grahame Fox. Fox has taken part in some truly monumental productions, such as Mission Impossible – Fallout, The Crown, and Game of Thrones, but he's certainly not above playing a squirrel once in a while.
As the smart-mouthed mercenary Beetle, we've got Glenn Wrage. Much like Martin Sherman, he's had numerous roles in broad genres, yet he's also a mainstay of Thomas the Tank Engine! Funny how that works.
Victoria Willing: Wasp Queen/Bumblebee
Playing contrasting roles as the fierce Wasp Queen and the timid Bumblebee is Victoria Willing, another veteran of British television. You may know her as Mrs. Cartwright from The Inbetweeners, and she even provided some of the puppetry work in a couple of Muppets movies.
About the author