Is Sonic Frontiers Open World?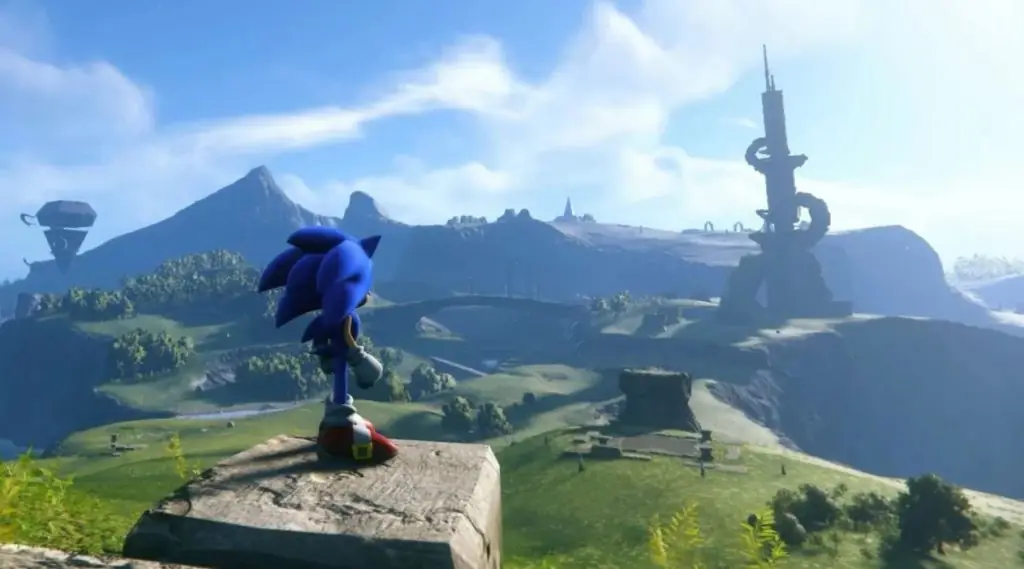 As someone who has long-since learned to maintain a healthy skepticism about anything Sonic the Hedgehog-related, you can understand why I'd be wary about adding concepts like an open world into the mix. After all, the last Sonic game to try an open-world framework was Sonic Boom: Rise of Lyric, and to say that didn't do it any favors would be quite the understatement. Even so, as a longtime fan of Sonic, I am obligated to give every new concept the benefit of the doubt. So, is Sonic Frontiers open-world?
Originally teased back in may and elaborated upon in December, Sonic Frontiers is the newest 3D entry in the Sonic the Hedgehog franchise, due out sometime around the 2022 holiday season. While full gameplay footage hasn't been made available just yet, the announcement trailer did show some in-engine footage, which depicted some impressively-large landscapes and setpieces, from lush green fields to sunken canyons. Seeing these massive biomes can, understandably, lend the impression that they're opting for an open-world approach in a similar vein to The Legend of Zelda: Breath of the Wild, but is that actually what they're doing?
Is Sonic Frontiers Open-World?
Well, yes and no. Rather than "open-world," Sega is billing Sonic Frontier's design as "open-zone." What this means, at least as far as Sega has been willing to divulge, is that the game is broken up into the usual level structure, or "Zones" as they're often called in Sonic games, but each of those Zones is a sandbox in itself. There's a point A and a point B, but how you get from point A to point B is much more open to experimentation, and all of it is built with Sonic's particular blend of speed and platforming in mind.
"Sonic Frontiers is a huge leap forward for the franchise, delivering an evolved gameplay experience that can be enjoyed by longtime Sonic fans and action-adventure enthusiasts alike," Takashi Iizuka, Sonic Team USA's creative officer, explained in a press release when the game was announced.. "With the effort of the talented developers at Sonic Team Japan, we've created an all-new style of gameplay experience for Sonic the Hedgehog, where players will be able to explore lush and expansive landscapes with Sonic's signature speed and abilities. There's sure to be lots of twists and turns around every corner in Sonic Frontiers, and we're excited to unveil more information about the game over the coming months."