Is Golf With Your Friends Split Screen?
A putter for every player.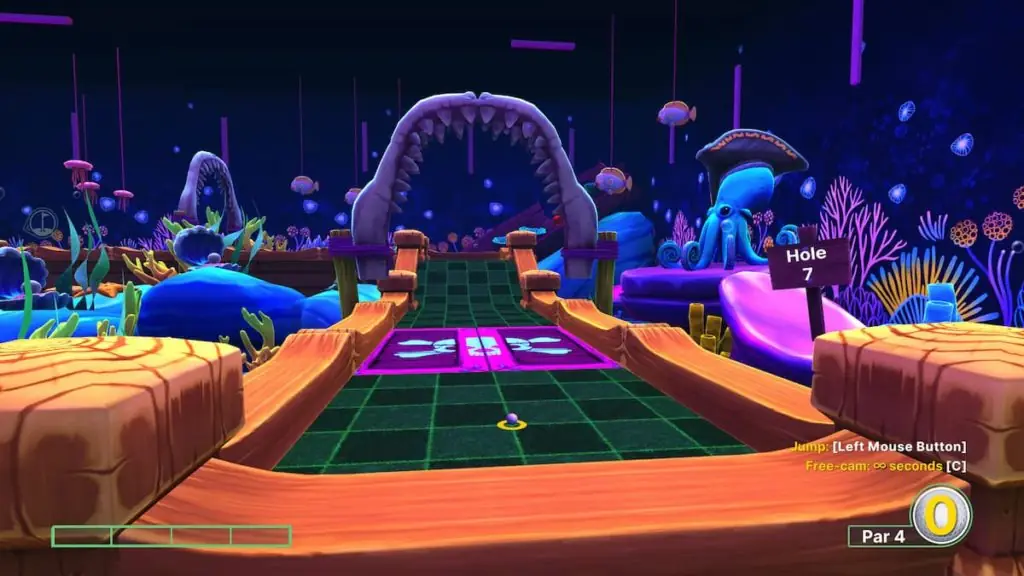 Whenever I play mini-golf with friends, we usually take turns so we can play properly. On occasion, though, we'll shirk that and just get into a mad race to see who can get to the hole first. Golf With Your Friends is a pretty wacky golf game, but it may not offer that particular flavor of wacky. So, is Golf With Your Friends split screen?
Is Golf With Your Friends Split Screen?
Unfortunately, the answer to that is no. Golf With Your Friends does not feature split screen functionality. While the game does feature extensive multiplayer capabilities, split screen is not one of them.
However, while Golf With Your Friends doesn't have split screen functionality, it doesn't really need it due to the presence of Hotseat mode. Hotseat mode, which can be played locally on a single PC, lets multiple players play together with a single controller, passing it between one another on their respective turns like in regular mini-golf.
While this does mean you can't have multiple players taking their turns at the same time in the aforementioned mad race to the hole, you can still at least play with other people in the same room as you without too much difficulty. In theory, you could give everyone their own screen and controller by using multiple PCs in the same room with Steam Remote Play Together, but that's a rather cumbersome workaround for a fairly minor problem.
The developers of Golf With Your Friends have not stated whether or not they intend to add split screen functionality in the future, though they do read the Steam Forums, so you can inquire there for more information.