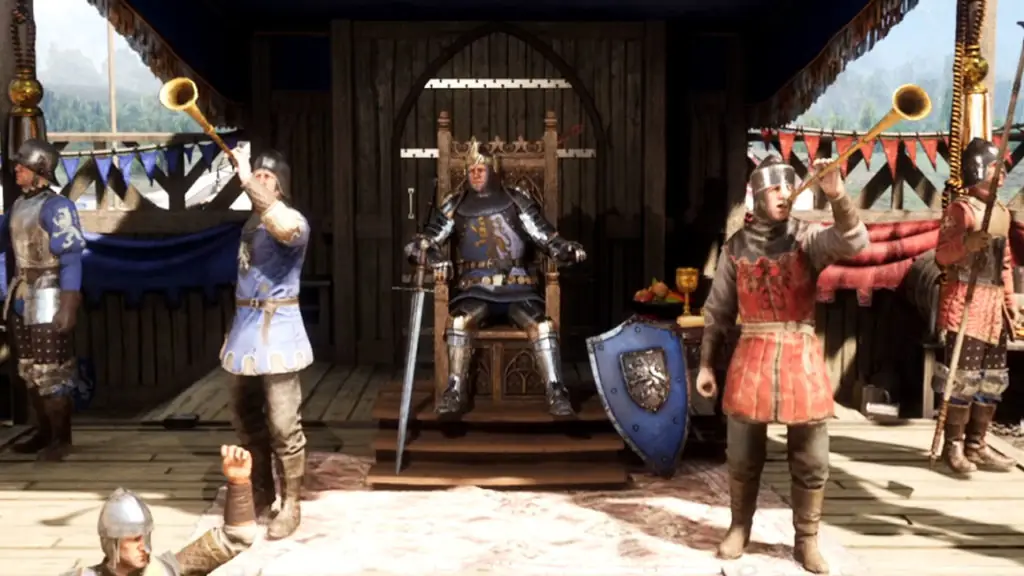 What must war have been like in the bygone days before fighter jets and semi-automatic rifles, not to mention cell phones. When you had a beef with someone, you had to either send them a letter or just shout really loudly at them, and then in a couple of days, you'd all get together in a big field with a bunch of pointy things. At least that's something Chivalry 2 doesn't have in common with its inspirations; you can get a proper war started much more quickly. However, is Chivalry 2 crossplay compatible?
Torn Banner Studios' multiplayer knight-em-up, Chivalry 2, will be available on all modern platforms (sans Nintendo Switch). I'm talking Xbox One, Xbox Series X/S, PlayStation 4, PlayStation 5, and PC via the Epic Games Store, with Steam support to come. While the full game won't be available until June, it's currently in the midst of a closed beta to give players an idea of how it will handle, as well as the devs an idea of what needs quick fixing in the next couple of months. Not all the features are available in the beta yet, but there is one important one that's already in there: crossplay.
Is Chivalry 2 Crossplay?
Yes, all versions of Chivalry 2, whether on PC, PlayStation, or Xbox, have full crossplay compatibility with one another, and that extends to the closed beta. Matchmaking accounts for players across all platforms by default, so you can freely team up (or slice up) with any other player of the game, no matter where or how they're playing it.
According to the dev FAQ on the game's official site, a single match of Chivalry 2 can accommodate up to 64 players. All versions of the game will also have voice commands, animated emotes, and battlecries. The console versions have native controller support, obviously, while the PC version can be played with a mouse and keyboard or Xbox family controller. All in all, when the game finally comes out, it should be quite the sprawling online community, full of new and interesting heads to chop off.