Everything to Know About Chivalry 2's New Midsommar Event
This is our breakdown of Chivalry 2's new Midsommar Event.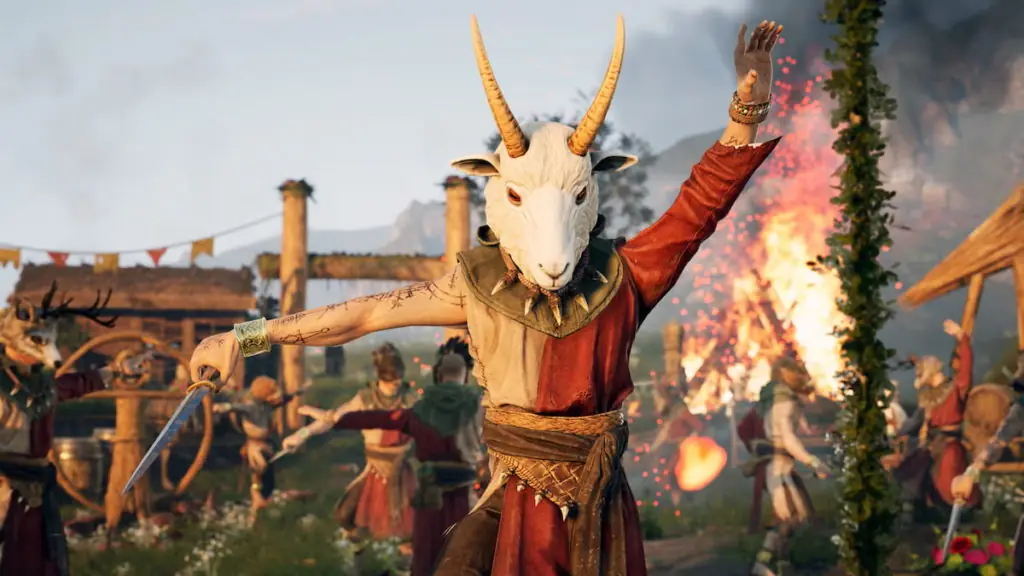 Torn Banner Studios' gritty and gory medieval 2021 first-person slasher, Chivalry 2 is celebrating the season with its very own unique new event. Bringing a bit of whimsy to an otherwise bleakly satisfying game, the new Midsommar Event is available for a limited time and offers a new map to go hand-to-hand against your enemies via the game's Brawl Mode.
What Brawl Mode Is
Chivalry 2's Brawl Mode gives players the chance to toss aside their actual weapons and opt for the less traditional arsenal of regular items. Using their fists to pummel their opponents is an obvious way to get the job done but sometimes it proves useful to grab something unorthodox to get that point across. Chivalry 2 has proven quite humorous in its items that are available to pick up, especially the animal dung.
What To Know About The Midsommar Event
The event is running currently and will continue through the summer, giving players a new map set in the field of the game's fictional kingdom of Aberfell. Decorated in Pegan dressings of the season, this new map brings a bit of ominous cheer to the bloodbaths happening within it. It's not the typical kind of festival that we're used to.
Along with this new map comes even more items for players to use as weapons in order to smash, cut, and maim their enemies. These include a Midsommar Pole, Wood Hammer, Flower Vase, Mini Catapult, Straw Figures, and Totem Poles. Additionally, there are a couple of new helmets for players to collect as well. There's the mighty Bear Mask and the lovely Flower Crown.
Players interested in getting into Chivalry 2 have great incentives as both the standard and special editions of the game are on sale for 40% off until July 6, as part of the Sony Mid-Year Deals Sale via the PlayStation Store.
Related: Chivalry 2: how to play with friends and play multiplayer