Chivalry 2: how to play with friends and play multiplayer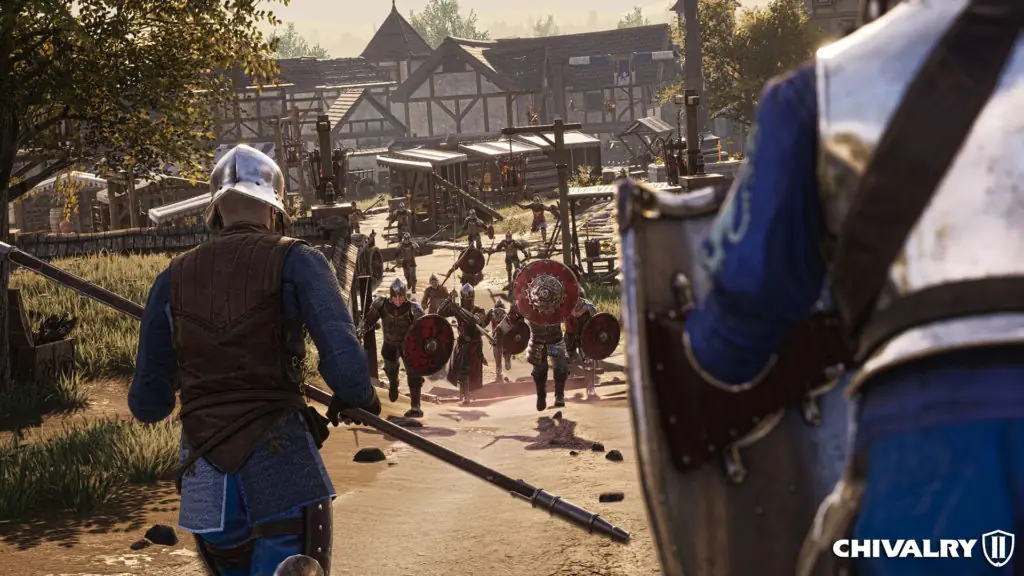 Chivalry 2 is a multiplayer first-person medieval fighting game, where players can choose from an arsenal of weaponry from the era to battle across various levels. The game can be a fun game to play with friends, and luckily, the developers make it simple to invite and play with your friends online. In this guide, we'll show you how to play with friends in multiplayer in Chivalry 2.
Our guide here is for PC players using the Epic Games Store, so if you are playing on a computer, follow the steps below to invite your friends. You will be playing with them in no time.
How to play with friends in Chivalry 2
Launch Chivalry 2 from Epic Games Store.
Tap on invite party members on the bottom left.
Select your friend and send an invite.
Note that you'll want to ensure the people you are looking to play with are already friends with you on the Epic Games Store launcher. When you have them added, you can follow the steps above to invite them in-game. You can only form parties from the main menu to ensure everyone can play together when you launch a game.
After you form the lobby, the leader of the party is responsible for starting a match. The party will follow the leader into a game, but occasionally, not everyone can get into the same game without enough open slots. The game recommends matchmaking for parties to ensure that they can stay together.
Chivalry 2 officially releases on June 8, 2021, so the process may change slightly in the full launch. However, we'll make sure to update this section if anything changes in terms of playing with friends and getting multiplayer to work. If you are on platforms other than PC, the process for adding and playing with friends may vary slightly, but it will be generally similar.