How to Unlock League of Legends Pride 2022 Content: Emotes, Icons & More
Ready to be part of the Pride celebration? We are!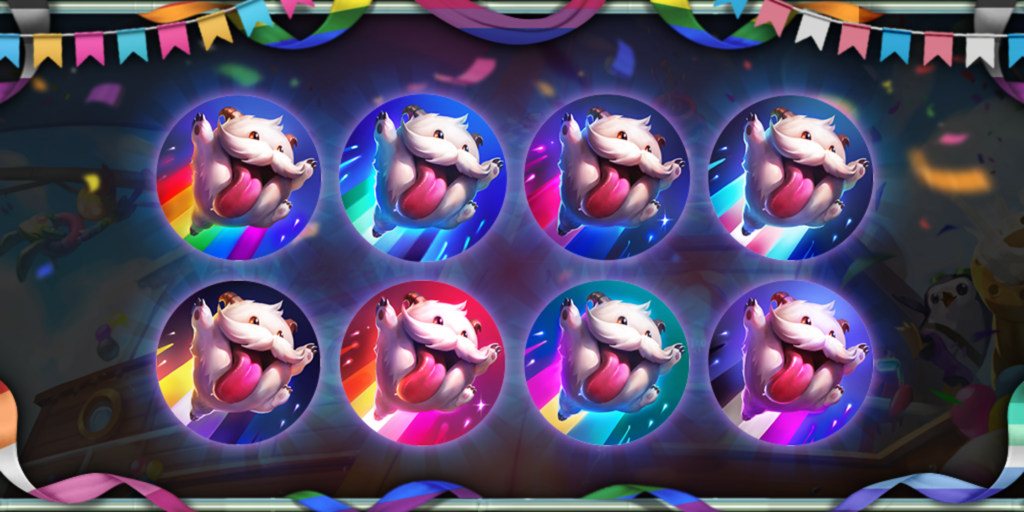 Happy Pride from Gamer Journalist & Riot Games! Riot is no stranger towards celebrating Pride month. It's a breath of fresh air when gaming companies show support for people who play their games. Every year they find new ways to implement Pride month by showcasing items, icons, trails, and emotes.
This year, they're doing just that, and introducing new ways we can all celebrate for Pride. Are you ready to be part of the celebration? Here's how to unlock League of Legends Pride content.
Unlocking League of Legends Pride Emotes
Riot Games has released two emotes you can unlock during Pride month. These emotes respectfully boast champions Twisted Fate and Graves, where you can unlock an animated version, as well as a regular one. The next emote you can unlock is the Rainbow Poro emote. To unlock these emotes you need to take part in two missions that are now available for free. Load up your League client and experience the mission to unlock the emotes!
The two missions are called Priceless Plunder & The Big Score. Here are the requirements you have to complete:
For Priceless Plunder play one game in a pre made group.
OR Earn 750 points from time spent playing and winning games.
Rewards will be the Twisted Fate & Graves emote as well as the Rainbow Poro emote.
For The Big Score you need to make 40,000 Gold.
OR Earn 750 points from time spent playing and winning games.
Rewards are the Animated Twisted Fate & Graves emote.
League of Legends Pride Icons to Unlock
If you play League of Legends, you're no stranger to the in-game shop. This is where you can find eight new icons to flaunt. Show your pride by owning a flag representing the LGBTQ+ community. In order to acquire this pack you need to spend one Blue essence. When you equip your new icon it will also display an exclusive background to your profile. Here are the different icons you can unlock in the store!
Prismatic Pengu Icon (General Pride)
Cotton Candy Pengu Icon (Trans Pride)
Galactic Pengu Icon (Nonbinary Pride)
Sunset Pengu Icon (Bisexual Pride)
Twilight Pengu Icon (Asexual Pride)
Primary Pengu Icon (Pansexual Pride)
Sherbert Pengu Icon (Lesbian Pride)
Mint Pengu Icon (Gay Pride)
This year will also be the first to showcase a separate icon for Gay Pride. When you equip an icon it will activate Homeguard trails. This will end at the end of June.
Wait, there's more!
If you're a fan of Riot's games they will be celebrating Pride with not only League of Legends, but with Legends of Runeterra. For those who are not familiar with this game, it's a digital collectable card-based game where you can mix and match your cards, create champions, and discover unique cards to grow your collection. Riot's games will be giving out a new card back to players, a guardian, emote, and icon for free. This will start June 15th and as an extra bonus, players can get a Pride bundle in the store. Once again, for free!
Related: How to Change League of Legends Voice to Japanese
All of this content is great but what's really wonderful is Riot games once again celebrating Pride with all of their dedicated players of the League of Legends franchise. They continue to show support and it's beautiful having companies allow their players to find ways to express themselves, whether it be with an emote or an icon, we're here for it.
About the author