How to Take a Picture of Dirty Water in Phasmophobia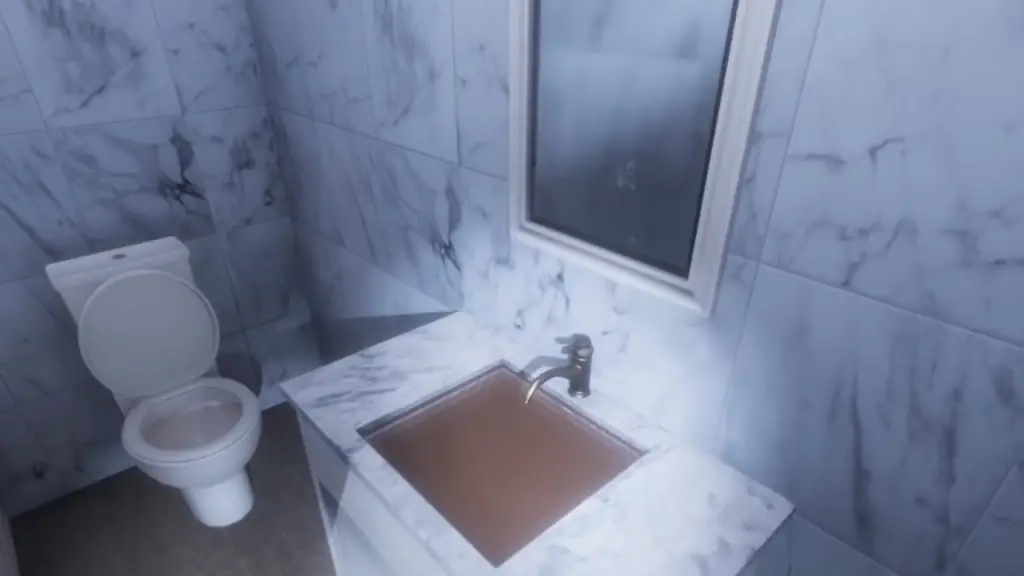 In every Phasmophobia ghost hunt, you will randomly get four objectives from a pool of seven. One of these objectives will be to find some dirty water, and it's arguably one of the most challenging to complete. For that reason, we wanted to throw together a guide to explain how you can complete this task. Here's how to take a picture of dirty water in Phasmophobia.
The objective you may see on the whiteboard is to take a picture of dirty water in a sink. Sometimes, you will see some dirty water in a sink almost immediately after entering a house. Other times, it seems near impossible to make it happens. Here are some tips.
How to Take a Picture of Dirty Water in Phasmophobia
Make sure someone in your party has the digital camera available to take some pictures. Next, locate each of the sinks in the house or haunted location. Sometimes, you may already see some dirty water in the sink immediately, so you can snap a picture and be done with it. Other times, you may have to turn on the water yourself and anger the ghost to try and get them to dirty it.
It's important to know that you can turn on the water by interacting with the sink tap. If a ghost enters the area and interacts with it, it immediately turns a brownish color. Try and locate the ghost's room and find a nearby sink or bathroom. Anger the ghost by saying its name or messing with it. Doing this often causes the ghost to roam, hopefully into the bathroom or sink area.
Be sure not to have a crucifix or smudge sticks placed near the sink that would prevent the ghost from going in there. You can also set up a camera to record the bathroom area. If you do this, try heading back to the truck and monitoring the live feed. You may see the ghost makes its rounds into the bathroom, at which point you can go inside and snap a picture of the dirty sink water.
As the game is still new, the objective may still be buggy and impossible to complete at times. Players report instances of not getting a ghost to dirty the water, so keep that in mind.