How to Solve Sun Do Festival Clue in Mortal Kombat 1 (MK1)?
"It was always burning since the world's been turning"
Once players have gone ahead and finished the story mode of Mortal Kombat 1, you have a few different options. You could of course go online and try your hand at deadly kombat with people around the world.
However, NetherRealm has done a great job of including alternative modes for players who want more PvE experiences. This is where invasion comes in, a slight rework of the towers system from MK11 where players are able to traverse seasonal monopoly board-esque maps. At each stop, you will have the chance to fight opponents, run through a small tower, or simply survive an environment encounter. And in each of these realms, there are secrets for players to unlock and chests to open. So let's start the fire and figure out how to solve the Sun Do Festival clue in Mortal Kombat 1 (MK1).
How to Clear the Barrier in Sun Do Festival in MK1?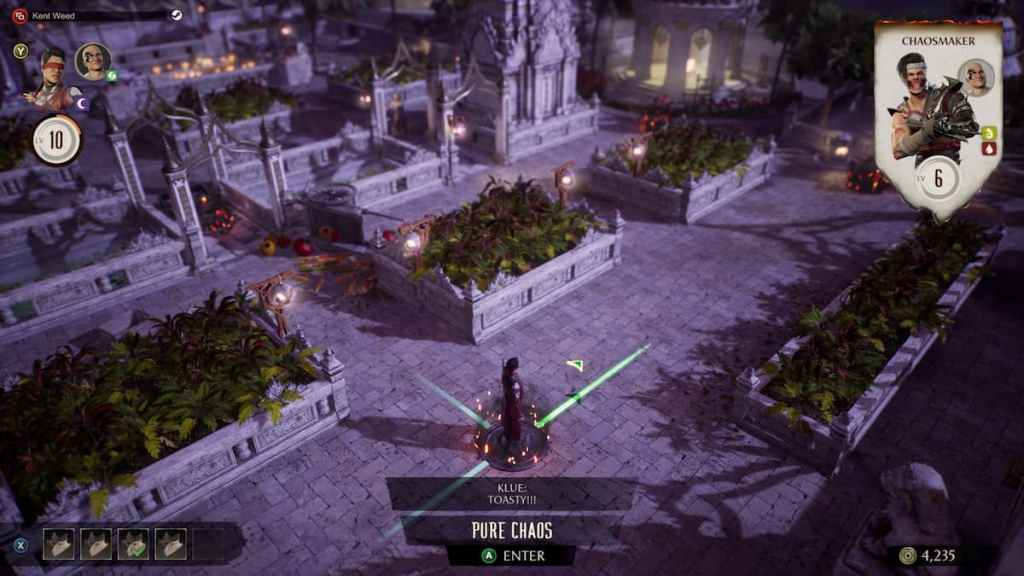 Once players have familiarized themselves with the new game mode and completed the tutorial area of Johnny Cage's mansion, the larger multiverses or 'Mesas' will start to open up.
When you reach the Sun Do Festival area and progress about halfway through it, you'll notice a cart of fireworks blocking a chest. The only 'Klue' you receive for clearing this barrier is the phrase "TOASTY!!!" This means, that in order to unlock the pathway to the chest, you need to perform the toasty fatality with Kameo Scorpion.
Related: All Steam Deck Verified Games (September 2023)
More specifically, you must fight the Havik enemy on the spot with the Klue. Once you defeat him, stand mid-way away from the enemy and press Down, Right, Down, RB (R2 for PlayStation controllers). Successfully executing the fatality will show you a klassic fatality from the series, and once you're out of the fight, the cart will be struck by lightning. You can now travel to the chest and open it, which contains the Lost Ring of Delia, the Flame War Kenshi palette, and Night Fever Baraka gear.
---
Be sure to follow our Facebook page for the latest news and updates in gaming. Check out our other articles like How To Read Frame Data in Fighting Games and How to Practice Brutalities in Mortal Kombat 1 (MK1). We've got more guides, lists, and more for all your fighting needs only on Gamer Journalist.
About the author